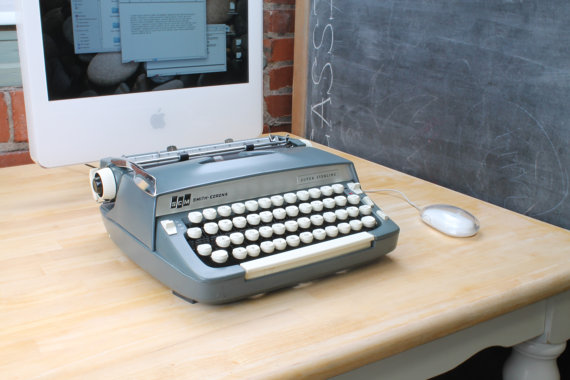 You can't replace the feeling of sitting at a typewriter and feeling the weight of each key like a true writer. The upside of using a USB typewriter vs. a real typewriter is you save a bunch of trees and editing your work is much easier.  Just pull up your latest draft on Word and type away your editor's suggestions or not.  Ignore your editor, keep going in the direction you were thinking from the start.  The usbtypewriter Etsy shop has got you covered in that front.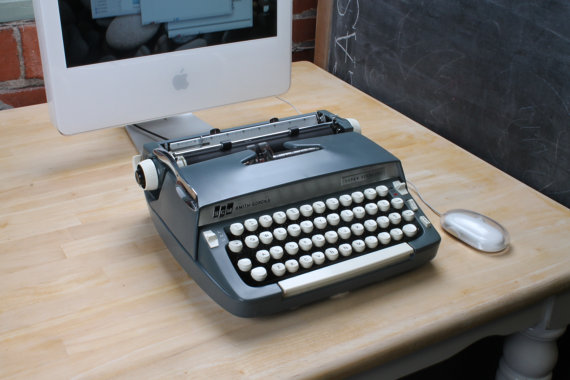 This antique typewriter has been modified to work as a USB Keyboard for PC, Mac, or even iPad! That's right — its a beautiful and fully functional computer keyboard!  The USB Typewriter can type all letters, numerals, and punctuation marks. It also includes shift, space, and return carriage (which is literally activated by the typewriter's return carriage!). Many non-standard keys, (such as F1-F12, ESC, CTRL, and so on) are made available by special toggle keys.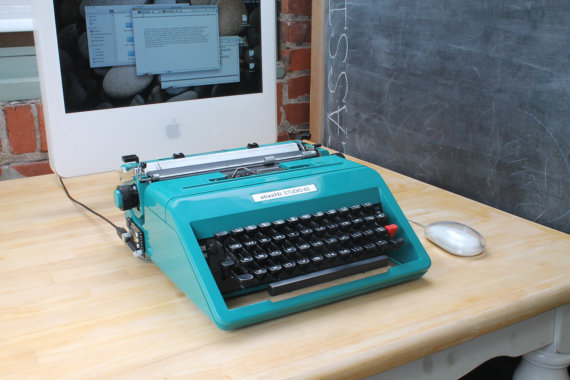 The modification is very clean and leaves the typewriter looking, feeling, and working like a regular typewriter — and yes, it still writes beautifully on paper. Enjoy the simplicity and satisfaction of typing directly to paper, while surreptitiously recording your keystrokes to a computer.  Or, use this classic typewriter as your main computer keyboard. A beautiful, functional, unique addition to your home office.