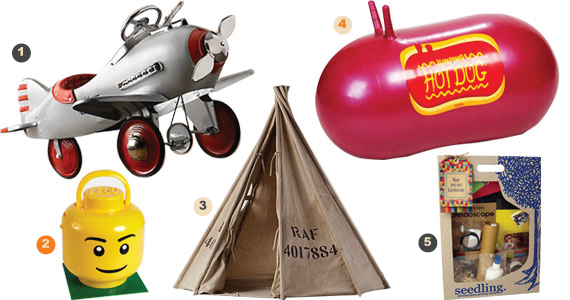 We all enjoy unwrapping presents but kids have the excitement as a reflex.  Their faces literally light up.  Do they carry little spot lights around? We don't know.  Here are some ideas to guarantee the endearing spectacle: 1. Vintage Pedal Plane, 2. Lego Storage Head, 3. Teepee Canvas Tent, 4. Jumping Hot Dog
, 5. Build Your Own Kaleidoscope Kit
Pedal Vehicles are fun.  This vintage-inspired pedal plane is made of metal. It is equipped with a working steering wheel and padded seat, a pair of nonslip pedals that power the rubber tires and propeller simultaneously and a lead-free automotive-grade powder coated finish and custom graphics.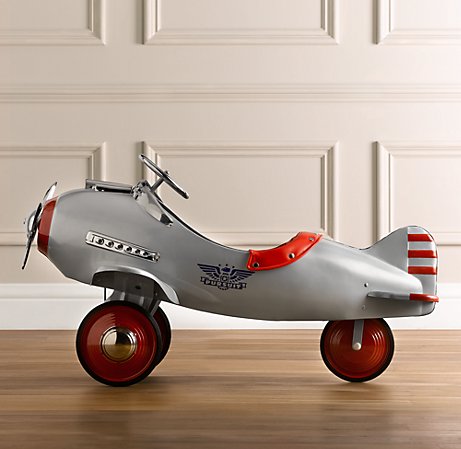 Innovative storage containers turn after-play organizing into a game.  Minimize the there's-been-a-toy-explosion look in your kid's room with clever receptacles.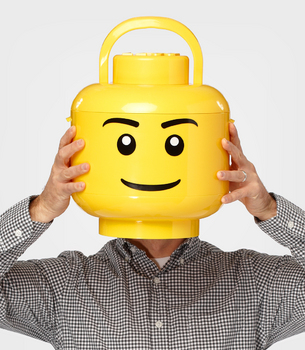 Fortresses are a must this Holiday Season.  Tents, teepees, bungalows – youngsters need their space to hold their meetings.  When we were younger we had bedrooms of our own and still looked for crawl spaces to burrow in.  These cozy forts will solve the need to hold meetings under desks or beds.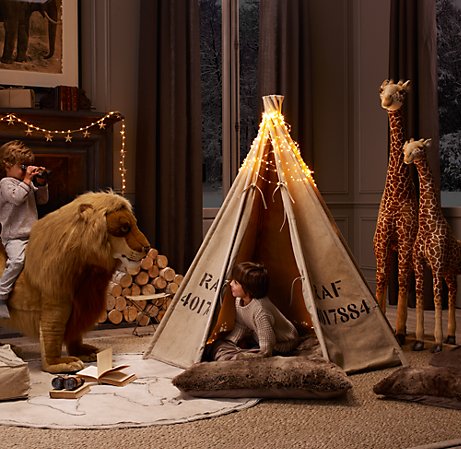 Hoping animals  are often used in therapy to develop balance and coordination skills.  That jumping hot dog simply looks like a ton of fun!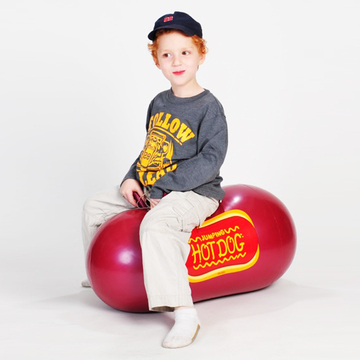 Seedling Do It Yourself Kits
will entertain your little ones with activities contained in a small box.  Seedling Kits include create your own: kaleidoscope sets, designer doll set, super hero cape, box kite, and explorer set.