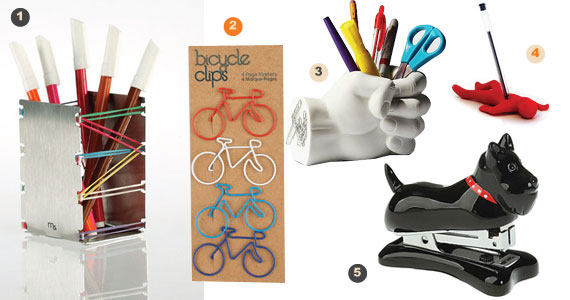 I spend so much time at work I like to make my little space my own. Pick up some quirky pen holders or staplers and add some cheer to your workday! Here are some goodies to take a look at. These are also good ideas for office buddy gifts. 1. Stainless Steel Pencil Holder, 2. Bicycle Clips, 3. Hand Pen Holder, 4. Dead Fred Pen Holder, 5. Scottie Dog Mini Stapler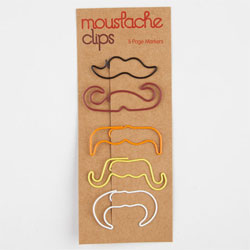 Mustache Clips is a set of 5 mustache page markers.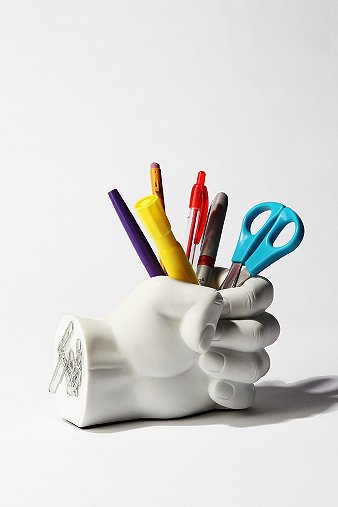 The Hand Pen Holder is a handy heavyweight pen holder that's perfect for holding everything from desktop supplies to knickknacks. Created from a durable plastic and cement combo – get one or choose two to double fist! Finished with a felted base and tonal magnetic wrist.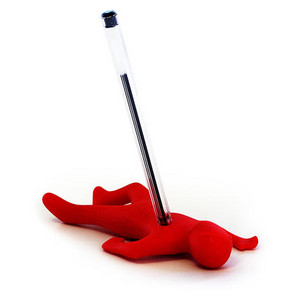 Dead Fred Pen Holder.  We already know that your desk probably looks like a disaster area, but why not turn it into a crime scene instead? Fred is indeed dead but that doesn't mean he's useless. Not only does repeatedly stabbing your pen into Fred reduce your stress level, but it helps you to keep that pesky pen from getting lost under the edge of your computer keyboard.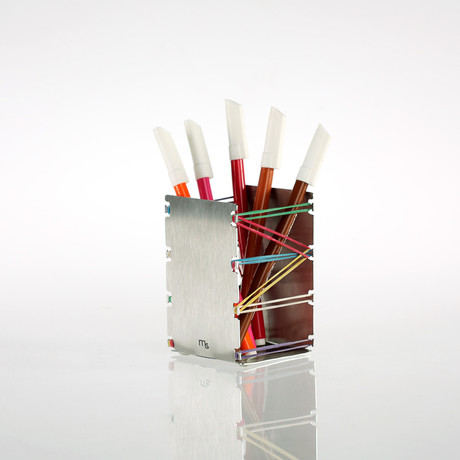 Stainless Steel Pencil Holder. Created from a single sheet of machined stainless steel and an assortment of vibrant rubber bands, the "Deje de Ligar" pen holder does as good a job storing writing utensils as any other. What sets it apart is its ability to do so while maintaining a unique combination of style and sustainability.    Bottom line: MacGyver would be impressed.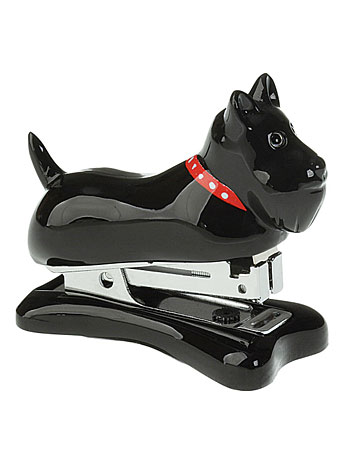 Scottie Dog Mini Stapler

.  This little office helper is sure to bring a smile to your face every time you use him. This staplin' scottie is a mini stapler in the shape of a black Scottish terrier with a red and white collar.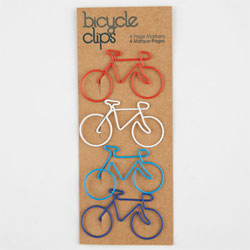 Bicycle Clips is a set of 5 bicycle page markers.