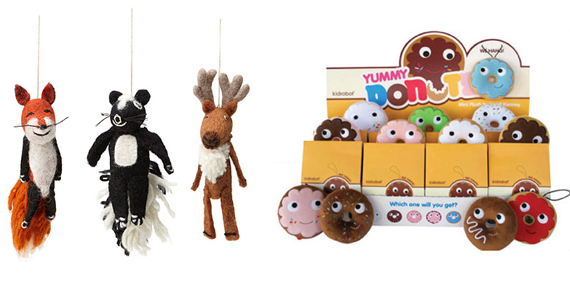 It's official. Tomorrow is December 1st and time to start decorating for the Season!  One of my favorite rituals is decorating the Christmas tree.  I love it now but it doesn't compare to how much I loved it as a kid growing up.  My parents always went all out and had all kinds of ornaments and decorations in their house.  I remember preferring ornaments that were more than solid colored balls.  So here are a few ornaments that are sure to catch kid's eyes:  1. 12-Days of Christmas Ornament Set
, 2. Babys First Christmas Ornaments, 3. Photo Pocket Ornament
, 4. Woodland Animals Finger Puppet Ornaments
, 5. Baby Print Ornament
, 6. Boo Plush Ornament, 7. Plush Donut Ornaments
12-Days of Christmas Ornament Set. Each ornament depicts a different day of the Twelve Days of Christmas song through illustrated numbers, words, animals and people. The ornaments have been beautifully and meticulously hand-painted in a soft pastel palette. Due to the one-of-a-kind production of this set, each illustration may vary slightly. The set features the whimsical illustrations of San Francisco artist Michael Mabry. A wonderful gift.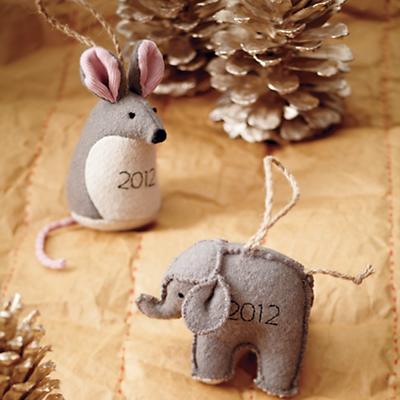 Babys First Christmas Ornaments. Your little one may not remember their first Christmas. But, you'll certainly never forget it. Commemorate their inaugural visit from Santa with these plush keepsakes. They're perfect for boys and girls alike.
Photo Pocket Ornament
. This dreamy picture pocket ornament captures the soft, hazy glow that wraps our fondest memories. Slip a small photo of a favorite person or moment into the handmade pocket, and watch as its gauzy linen exterior transforms it with a soft focus, while a bamboo backing protects the picture from losing its crisp shape. The ornament hangs from an organza ribbon, attached with an antique button. Its festive "happy holidays" greeting printed on the back makes for a special gift for distant friends, or a spirited way to display your own precious memories.
Woodland Animals Finger Puppet Ornaments
. These smiling woodland creatures make sure that playtime is always a wild adventure. Created in Nepal by fair trade artisans, they're crafted from hand-dyed, hand-felted, 100% natural wool, and accented with details in cotton stitching that create plenty of individual personality. Each animal has an opening that lets them join in your play as finger puppets or cute pencil toppers, and they're just the right size to be hung as ornaments on a holiday tree.
Baby Print Ornament
. Now you can adorn your Christmas tree with the precious hand or foot print of your new bundle of joy! The perfect gift for proud parents and grandparents, the baby print ornament kit comes with plastic shaping ring, impression material, plastic straw hole puncher, directions and beautiful red and green satin ribbon for hanging.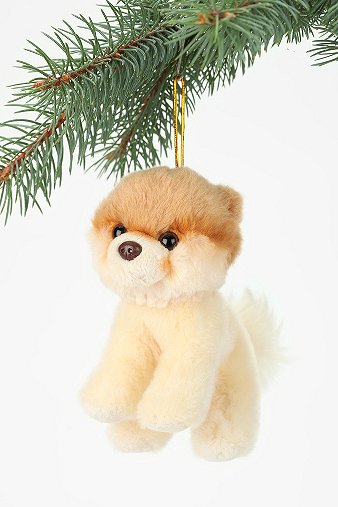 Boo Plush Ornament.  Let the world's cutest Pomeranian guard your presents.  The Plush Boo ornament is super soft and snuggly. A must-have for any Boo fan!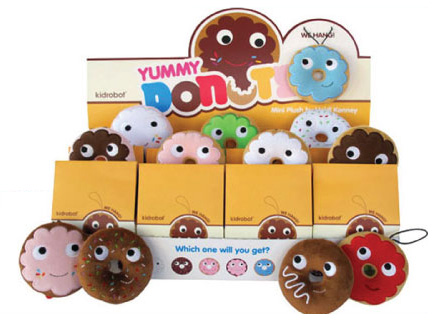 Yummy Donut Mini Plush are fresh , sweet and ready to be devoured, YUMMY queen Heidi Kenney delivers 12 tasty flavors of go-anywhere mini plush donuts.