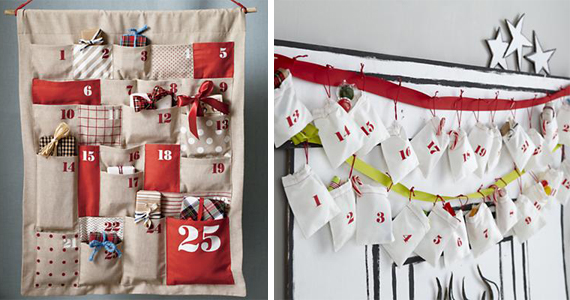 It's that time of year again.  The count down to Christmas day has begun and you can make every December day special with an advent calendar.  Giving kids something small to open evey day will help contain their excitment through those 24 days of "Is it Christmas yet?!".  Here are some cute advent calendars we have found: 1. Kids Chambray Christmas Advent Calendar, 2. Christmas Countdown Goodie Bags, 3. LEGO Star Wars Advent Calendar, 4. Wood Tree Shape Advent Calendar, 5. Christmas Tree Advent Calendar, 6. Snowmen Advent Calendar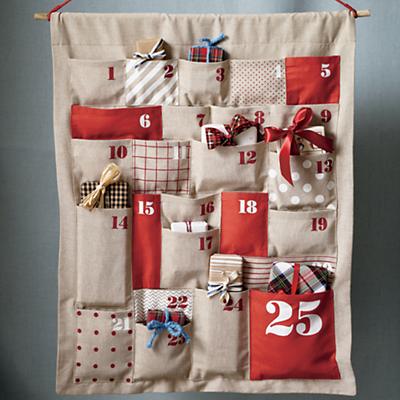 Kids Chambray Christmas Advent Calendar
. A place for everything and everything in its place. That's what makes this calendar so unique. Pockets of different shapes and sizes make the perfect fit for a special treat each day.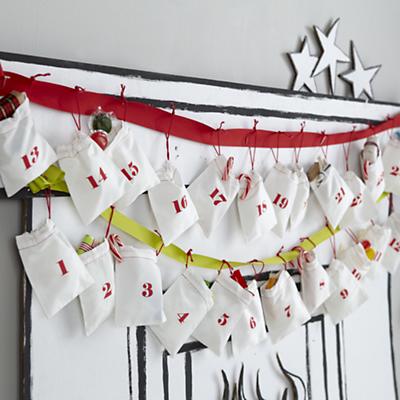 Christmas Countdown Goodie Bags. Commence the countdown to Santa's launch with these 25 goodie bags. A modern take on the advent calendar, they're perfect for storing treats and making the countdown to Christmas as exciting as the day itself. Well, almost.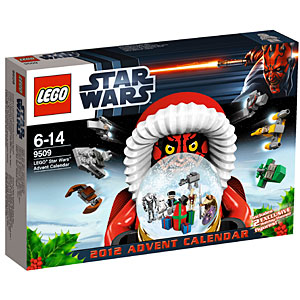 LEGO Star Wars Advent Calendar.  If your wee geek (or wee geek-at-heart) is a fan of Star Wars or LEGO, they'll love this fun and festive Advent Calendar, sure to shift your hollydaze into hyperdrive. Each day of December has a special tiny gift, including iconic minifigures, mini vehicles, and accessories for your minifigs. Do you have the patience to only open one per day?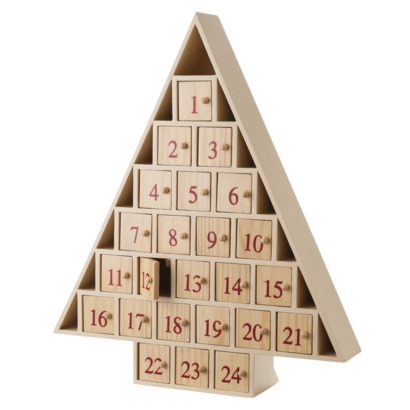 Wood Tree Shape Advent Calendar.  Add your own flair to this plain wooden tree.  It has 24 boxes to store a different gift on each day of December.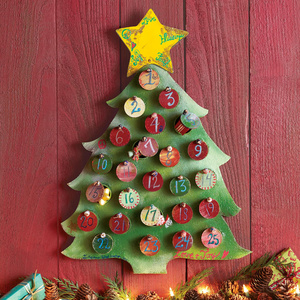 Christmas Tree Advent Calendar.  As only Jes MaHarry and Patrick Henderson could do it, handpainted and crowned with a glittering steel star, trimmed with leather and trade beads. Caches behind numbered "ornaments" hide candies, tiny gifts, sweet notes.
Snowmen Advent Calendar.  Advent calendars are a popular way to countdown the days leading to Christmas with a treat to be discovered each day in the corresponding pocket. Enlivened with two cheery snowmen, this festive red felt design is threaded over a wooden dowel for support.