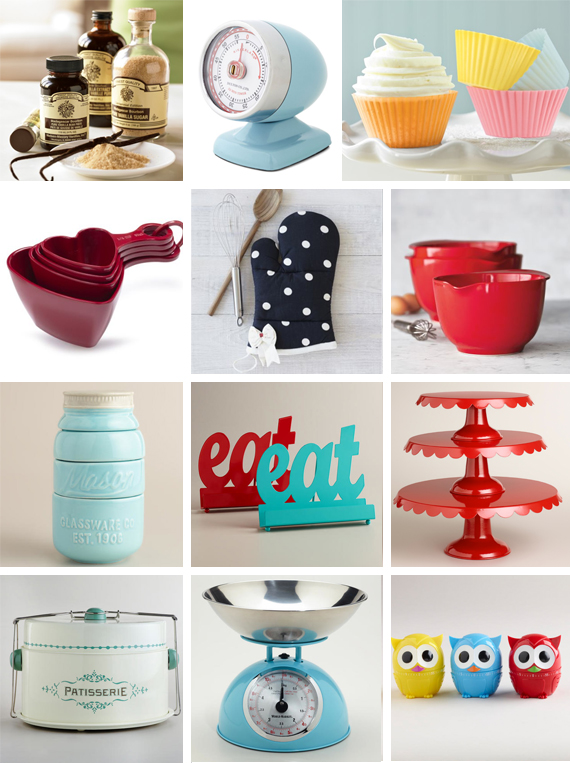 Only the best vanilla from the island of Madagascar is intense enough for Nielsen-Massey, purveyor of premium pure vanilla products since 1907. Long the choice of bakers and ice-cream makers, this vanilla adds depth and flavor no other vanilla can match.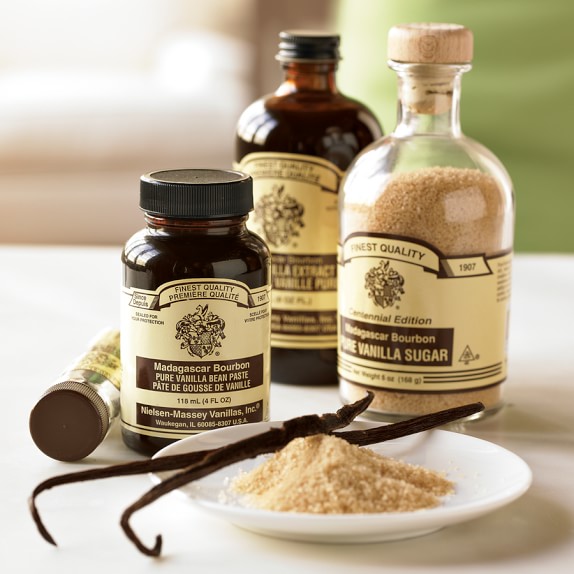 Enjoy perfectly baked muffins, cupcakes or mini quiches time after time – without the fuss of greasing and flouring a pan or using paper liners. Thanks to these silicone cups' nonstick surfaces and flexible sides, baked treats are easy to remove.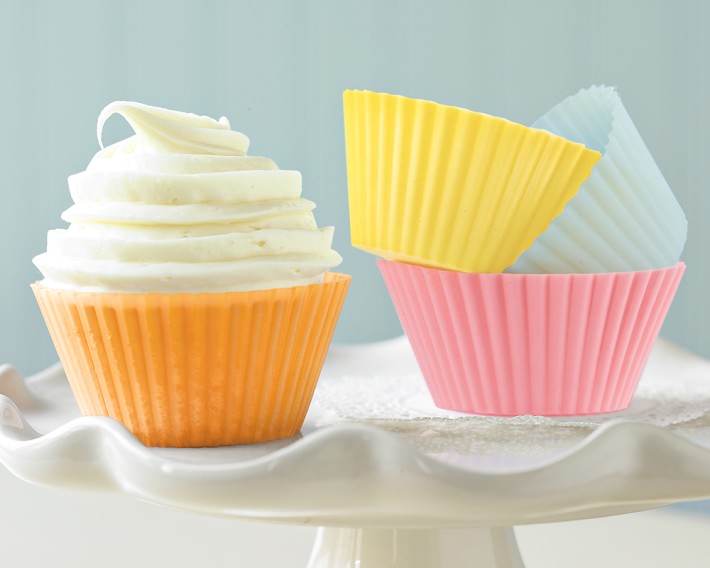 Measure out a heaping helping of love with our fun heart-shaped measuring cup set. Cups nest inside one another and include a handy ring for easy storage.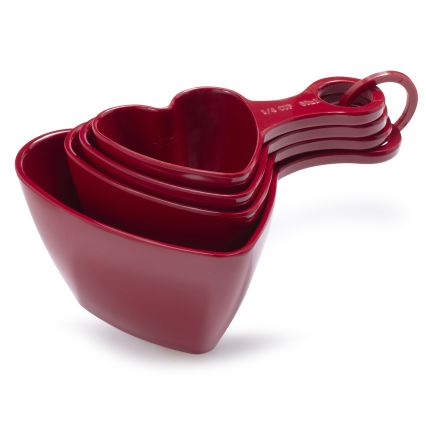 A stylish, yet functional addition to any kitchen, this vintage-inspired oven mitt features a playful bow and polka dots.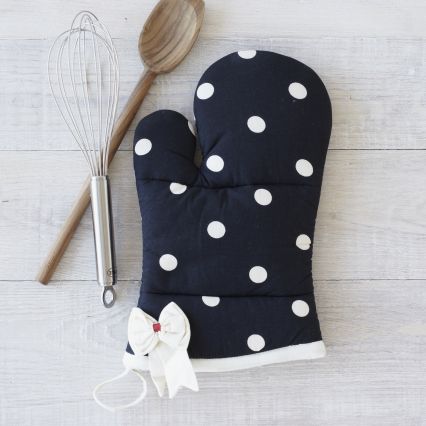 BPA-free melamine bowls in three sizes every cook needs: 2 qt., 3 qt., and 4 qt. Non-skid silicone rings on bottom help secure bowls when in use. Pour spouts and easy-grip handles make pouring and mixing simple.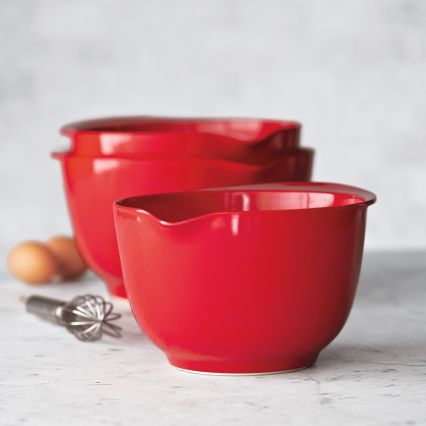 These stylish Mason Jar Measuring Cups feature a design inspired by vintage canning jars. Use each layer of the jar to measure liquids or solids; after cleaning, stack the durable ceramic cups into an aqua blue mason jar for a cute countertop display.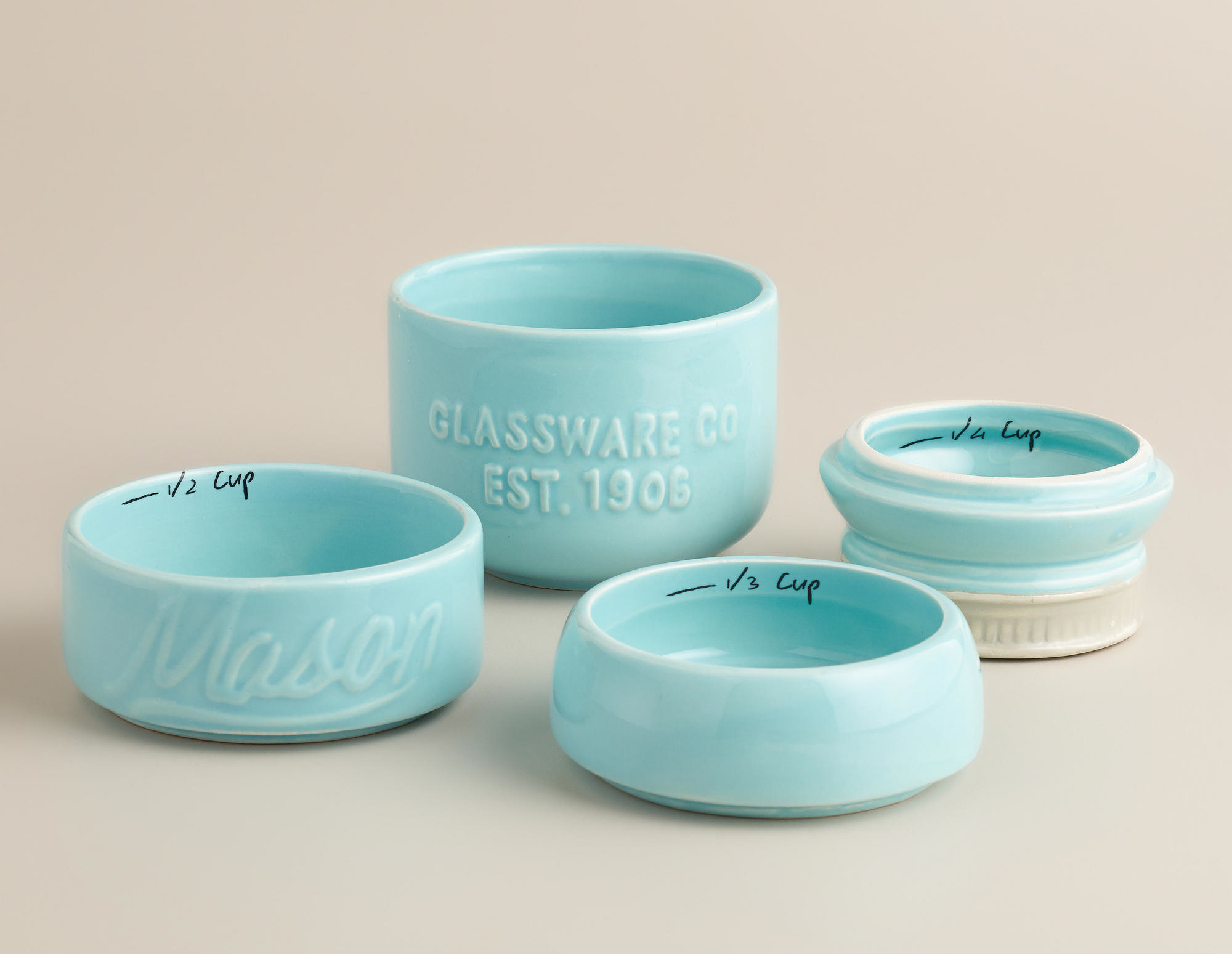 Great kitchen essentials that any cook will appreciate, the 'Eat' Cookbook Holders prop up and hold open standard cookbooks with ease. They're sturdily constructed of steel to display a range of cookbook sizes while holding them open. Plus, they look fantastic in bright red and aqua, making them ideal as a fun gift.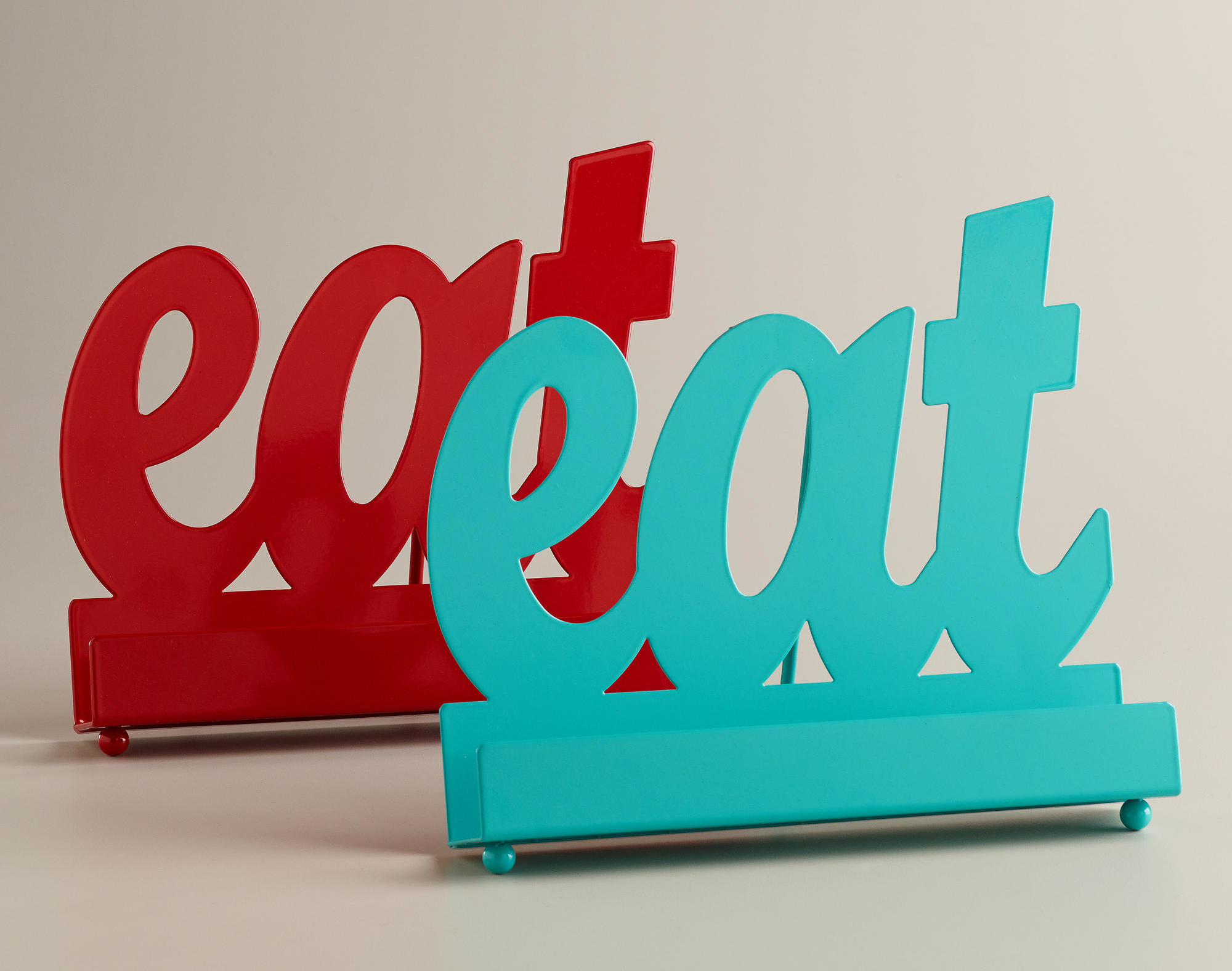 Amelie Cake Stands are perfect platforms for showcasing cakes, brownies and other desserts. Available in three sizes, these bright metal stands feature scalloped edges and festive fed finishes. They're a great choice for presenting treats during the holidays, or making any occasion especially sweet.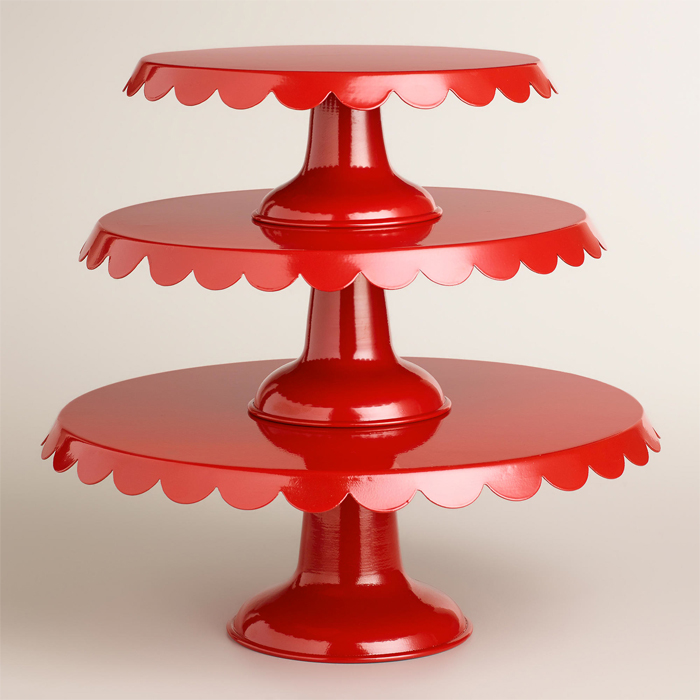 Cream Patisserie Cake Carrier goes anywhere you go this holiday season. It holds up to a 10″ diameter cake or a batch of cupcakes. It also includes a separate top section for a pie, mini cupcakes or serving utensils. Its vintage-inspired look and cream color will look wonderfully festive at any holiday party or seasonal gathering. Use the sturdy fasten-on handles for safe and easy toting while keeping your baked treats safely contained.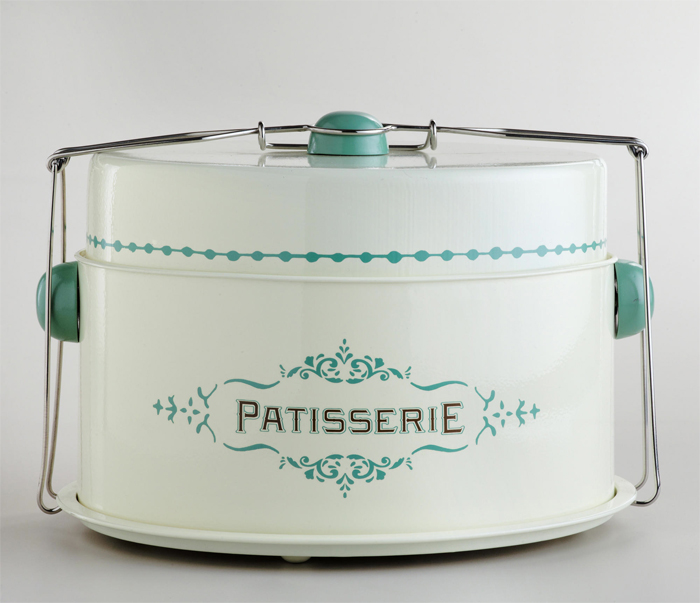 Enjoy more precise cooking with the Aqua Vintage-Style Scale. With its stainless steel removable bowl, this retro-designed scale will look attractive on your countertop and is super-handy for measuring out ingredients and all your fruits and vegetables!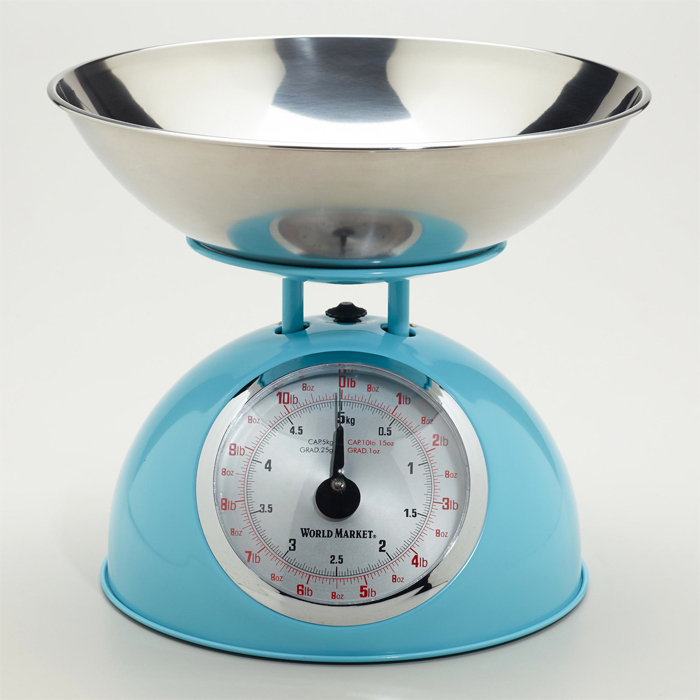 The set of three Owlet Timers is adorably fun, but they're also an accurate way to time your small or large kitchen projects. Time your appetizers to coordinate with your main meal, or think of other uses for these delightful little owls with bright plastic exteriors and slip – free rubber feet.