Lately I've been seeing the most fantastic duvet covers designs. So I decided to round up some of them and share them with you.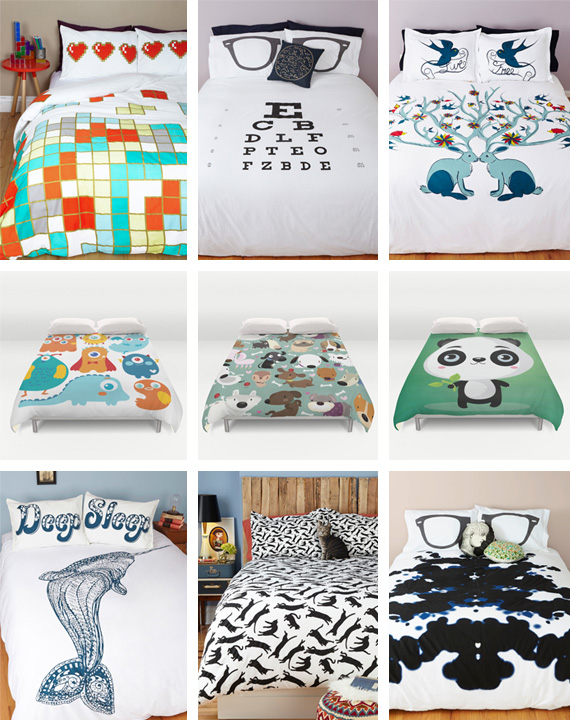 You've got a restful night's sleep on 'block' when you can snuggle underneath this Tetris-inspired duvet cover.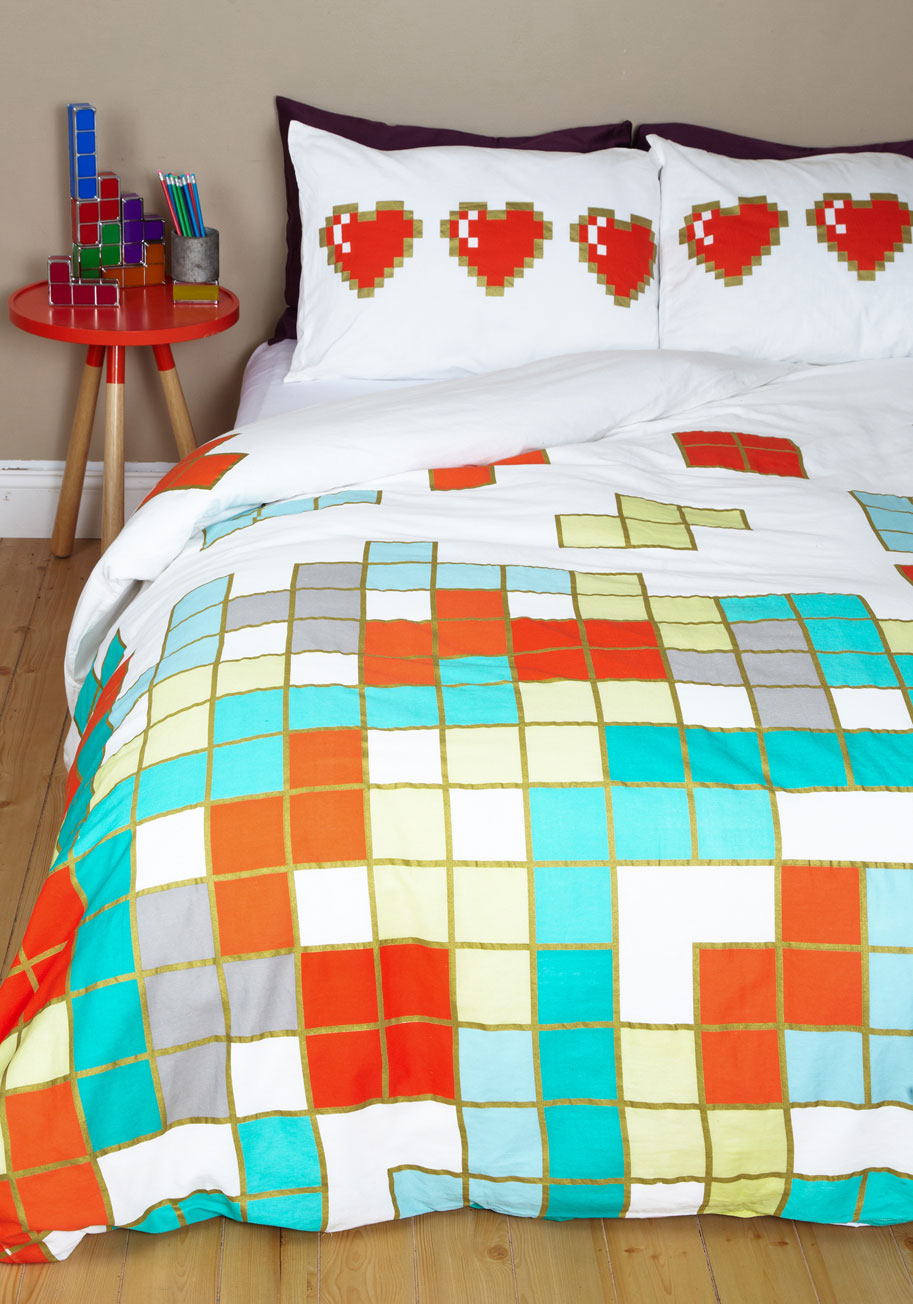 You're sure to have even clearer visions when you snuggle to sleep under this printed cotton duvet cover! This ModCloth exclusive, featuring the classic eye chart in black on a white and blue, graph paper-like background is sure to make your room a sight to see.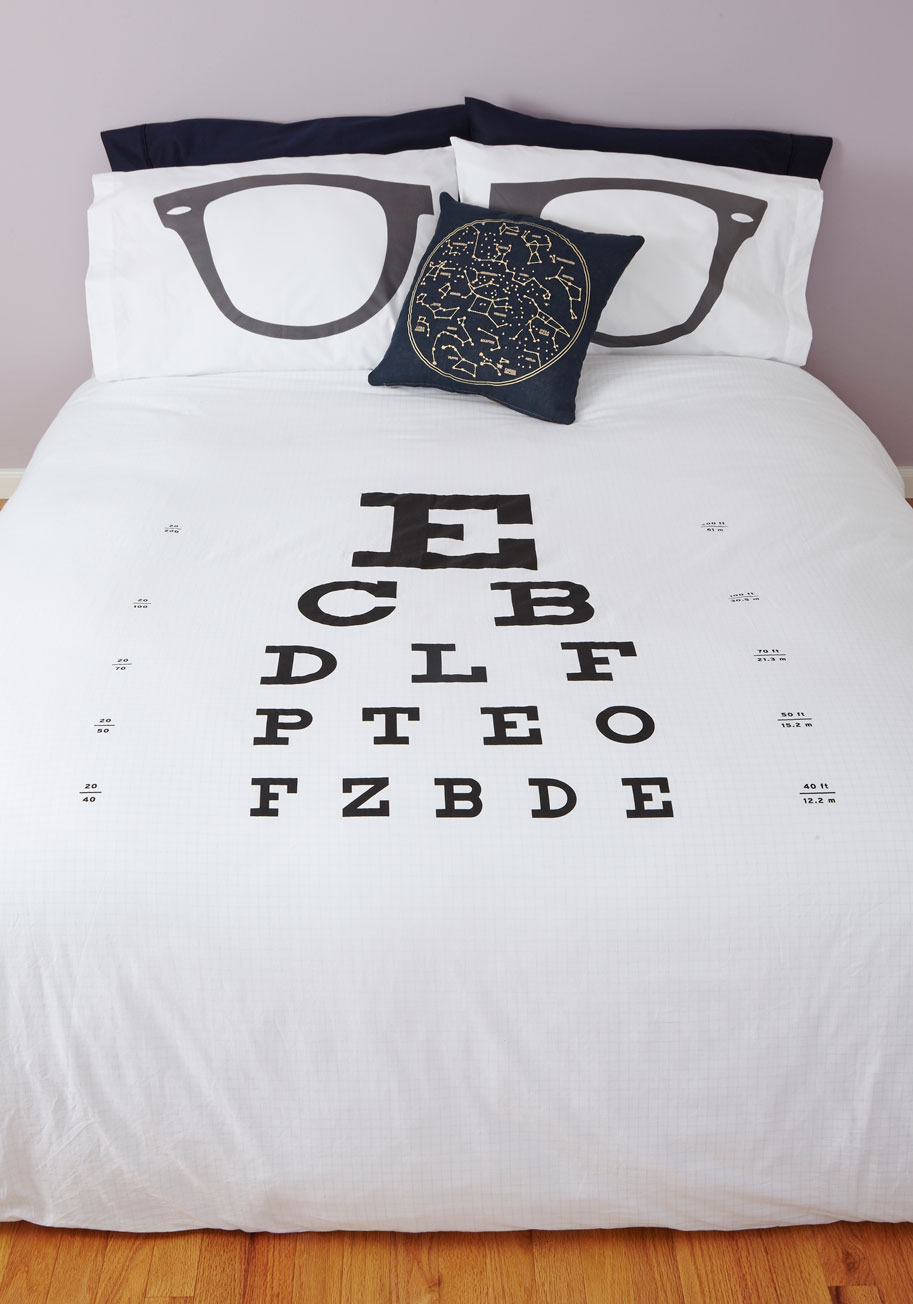 Cover yourself in creativity with our ultra soft microfiber duvet covers. Hand sewn and meticulously crafted, these lightweight duvet covers vividly feature your favorite designs with a soft white reverse side. A durable and hidden zipper offers simple assembly for easy care.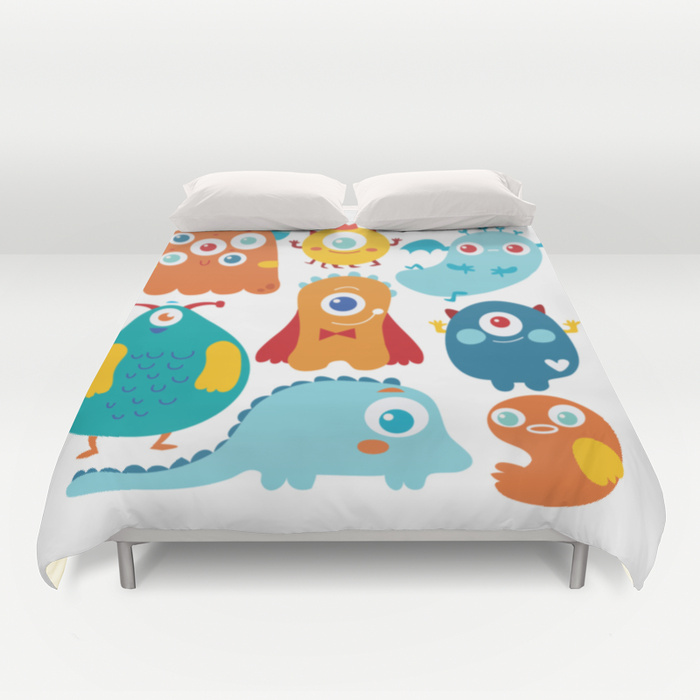 This adorable design will make you curl up to sleep.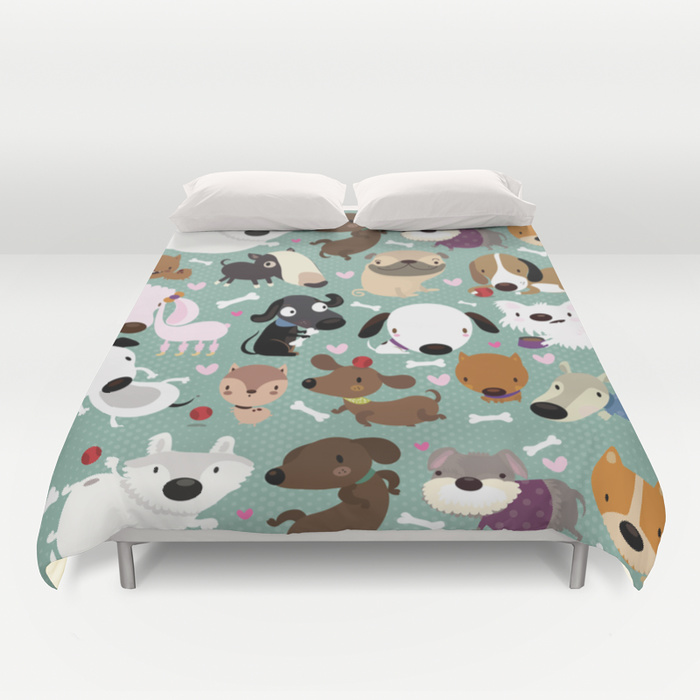 This design by Maria Jose De La Luz features a chubby panda that will brighten any room.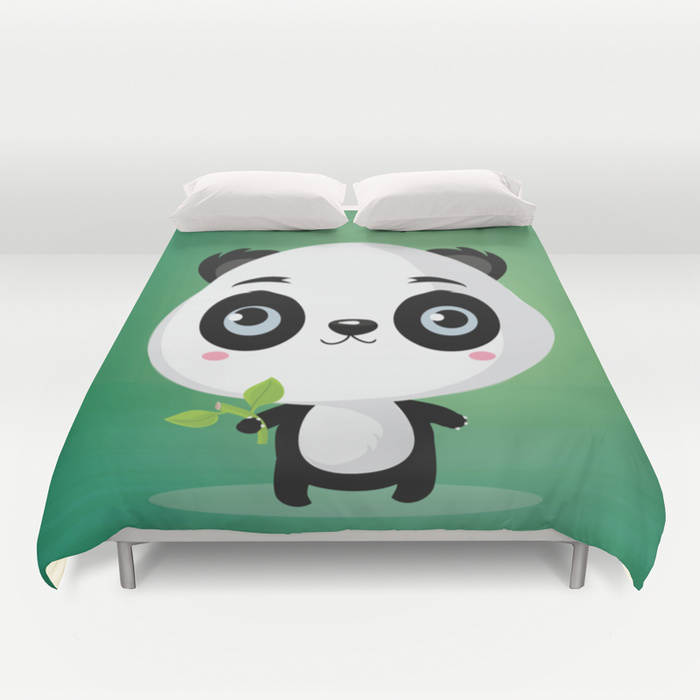 When you pull this cotton cover up to make the bed each morning, you're showcasing its pair of sketch-like, sky-and-navy jackalopes, colorful pinwheels, and cute critter friends. It'll be hard to resist hopping right back in for a cozy nap!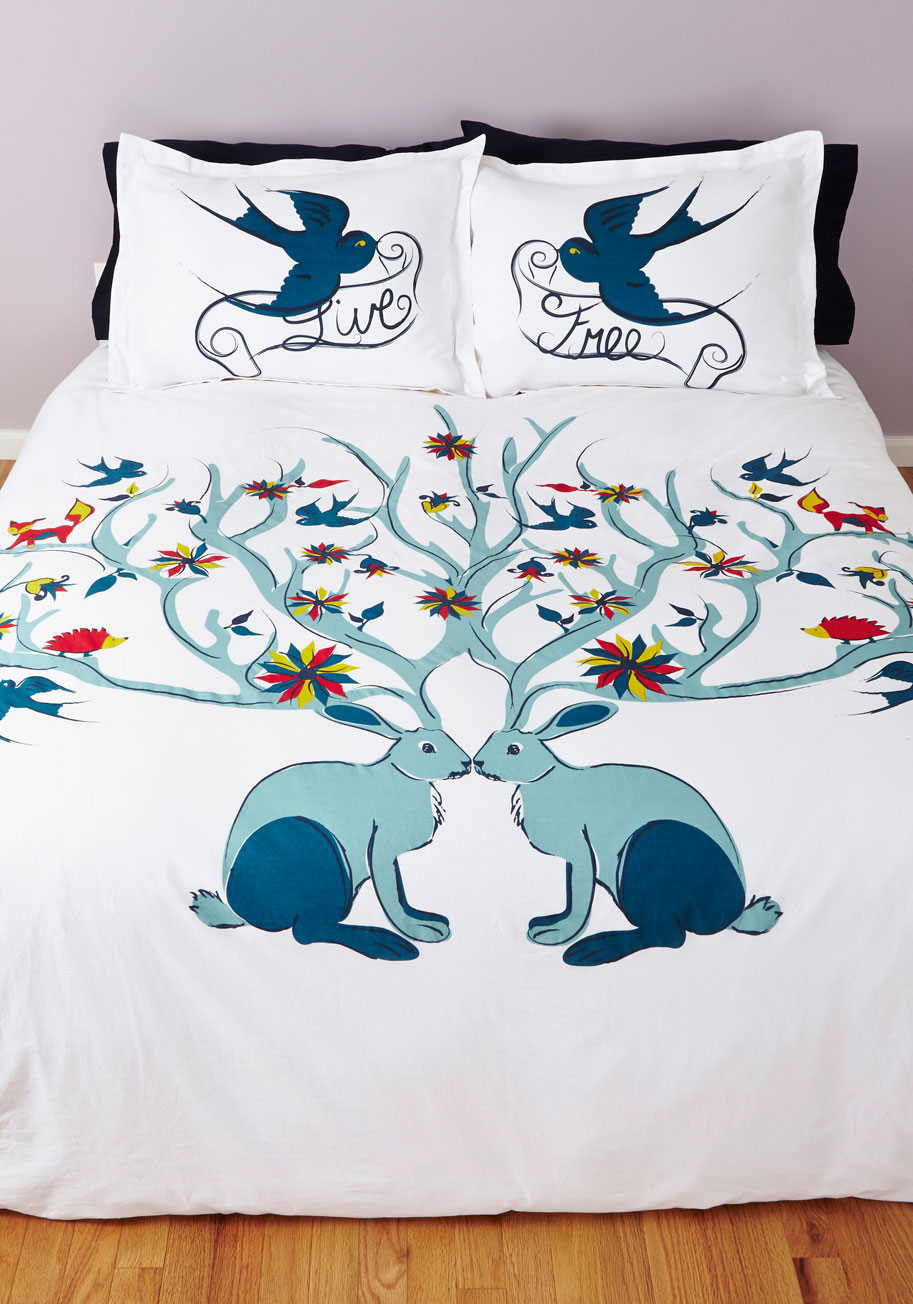 This cute and simple bedding swims with an intricately illustrated narwhal, creating adorable bed apparel to pair with your sound slumber!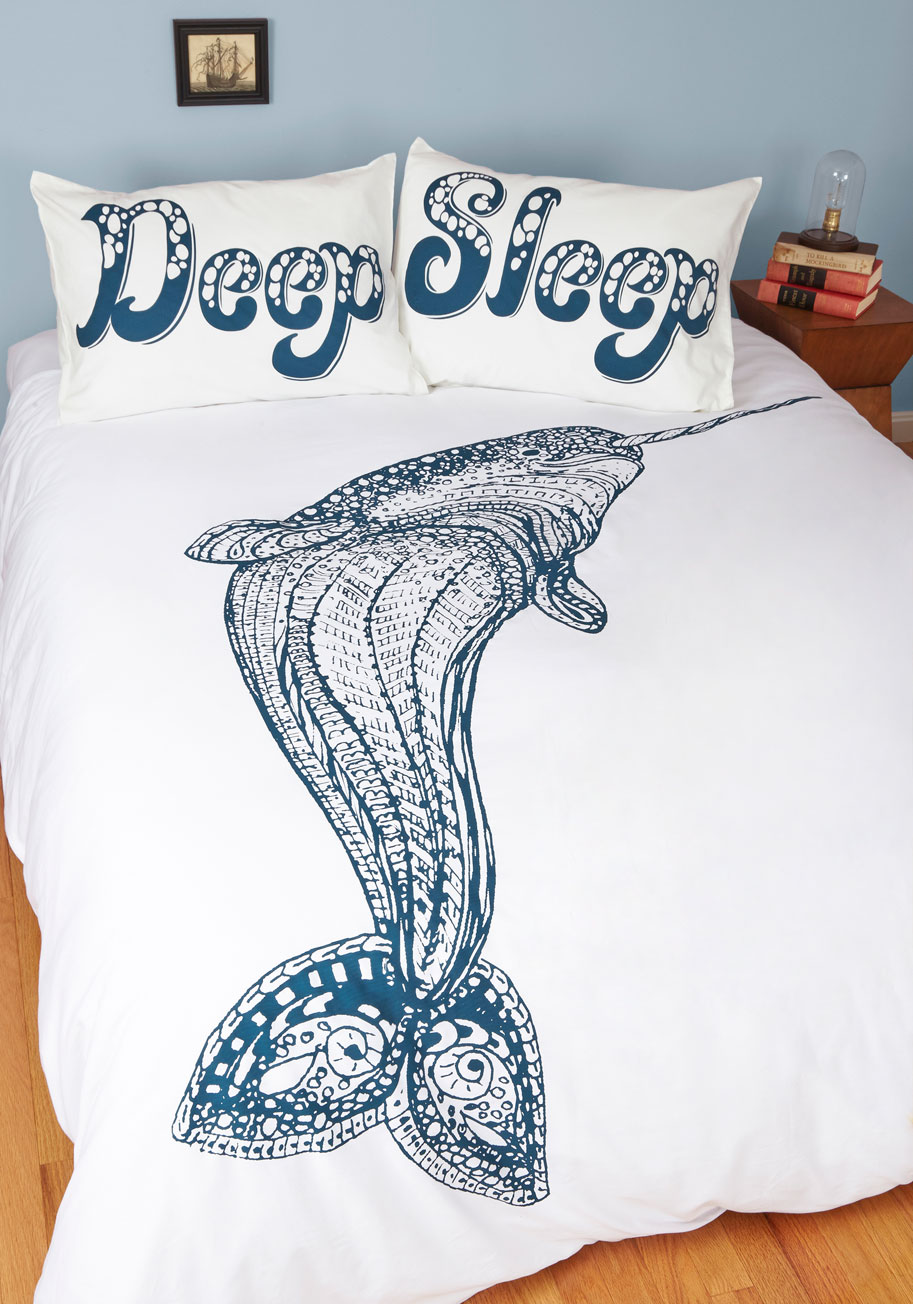 You and your darling are nuzzling up for a dreamy night of sleep, but the cute feline that's tumbling at your toes seems to have more exciting plans for the evening! Give your pet some charming company for its moonlit frolics by decking your cozy bed in this delightful duvet cover, which features a playful black-cat print.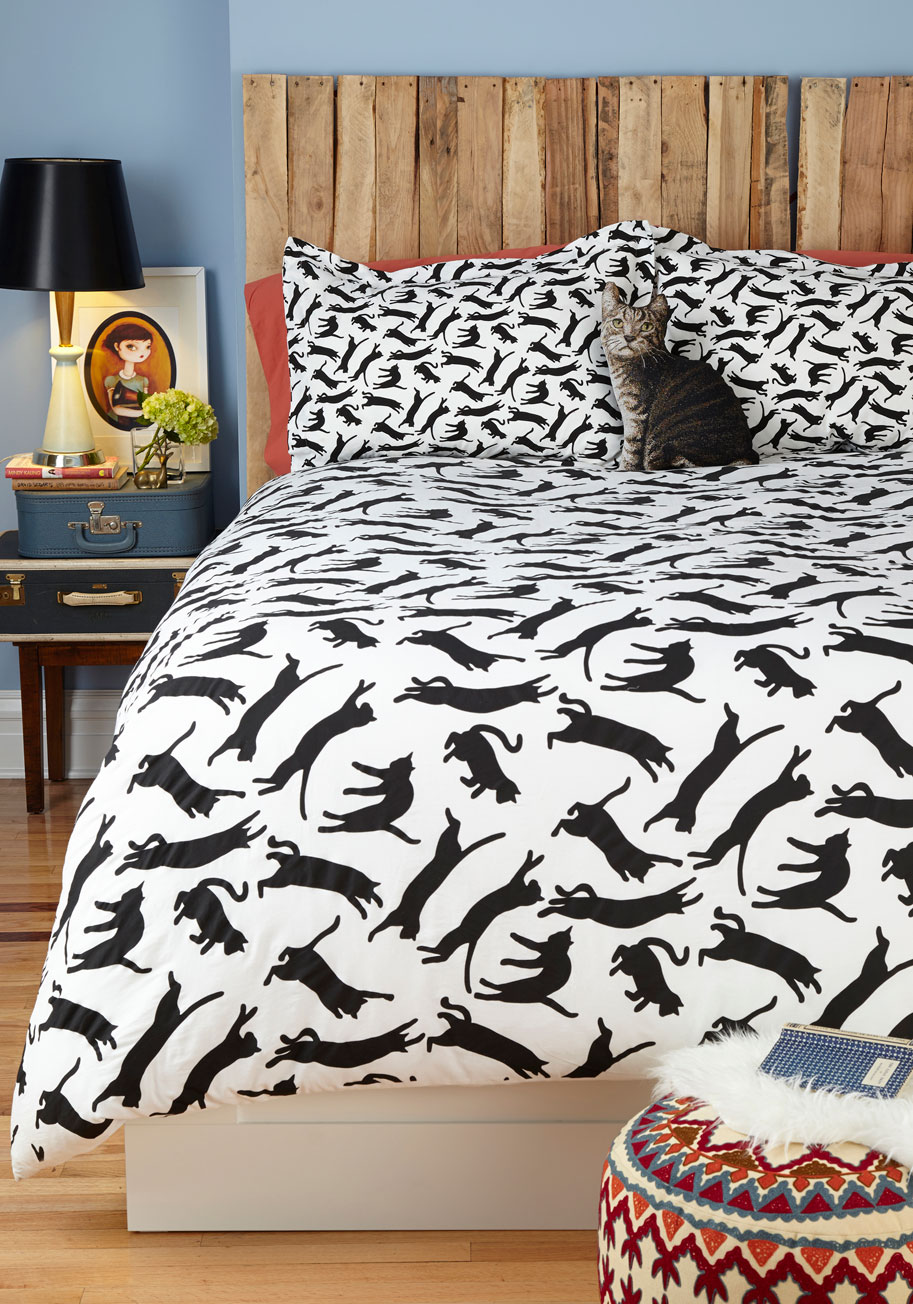 This white cover displays a contrastring blue-outlined, black inkblot print, and oozes conceptual flair that pairs perfectly with your nighttime reveries!