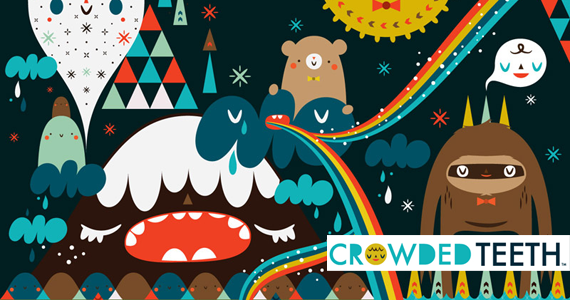 Have you heard The Flaming Lips? Well Wayne Coyne, lead singer of The Flaming Lips,  likes Crowded Teeth.  Yes, the musical genius wears Crowded Teeth socks!  After an endorsement like that, let us introduce you to the universe of cute crafted by Michelle Romo.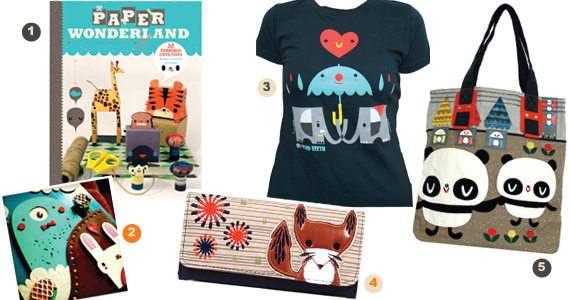 1. Paper Wonderland Book
, 2. Crowded Teeth Original Artwork, 3. Elephant Love T-shirt, 4. Foxy Wallet, 5. Panda Friends Tote
Paper Wonderland is a book with 32 paper toy templates by Michelle Romo.  It includes step by step photographic instructions and downloadable PDFs to build each toy.  If you know anyone who loves craft projects or everything cute this is for them!  Kids will also enjoy bringing their paper toys to life.  This book is a definite for the holidays.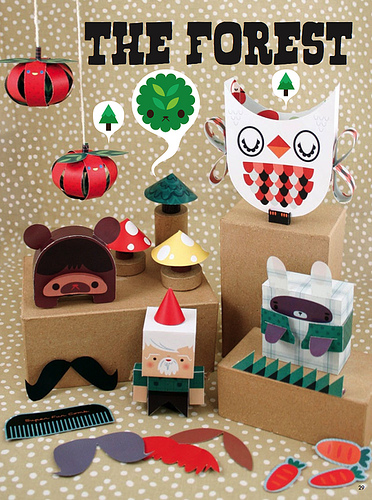 Crowded Teeth original artwork can be purchased at art shows and galleries.  This is a perfect gift for art collectors, house warming parties, and one of a kind aficionados.  Each piece is unique and handmade.  What really stands out about Crowded Teeth is the fact that she mixes paper, wood and acrylics to achieve a 3 dimensional depth in her work.  It is very bright, imaginative and it makes our hearts happy to look at.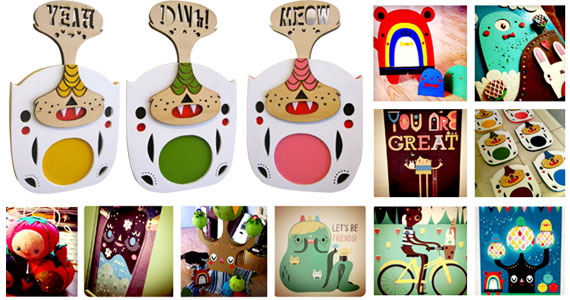 Crowded Teeth t-shirts tell the world you are happy and easy going.  Any girl who appreciates adorable goodness will want these shirts.  Michelle is constantly designing new apparel so it is a good idea to keep her shop bookmarked and take a peek when looking for gifts.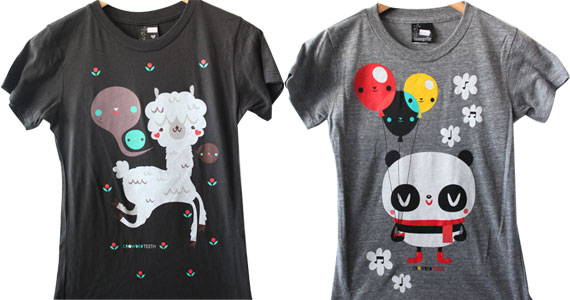 Crowded Teeth bags and wallets are a great way to show you are aware of someone's cute bag collection.  We are always in the lookout for different bags that match not only our outfit but our personality.  Companies like Angry Little Girls, Tokidoki and Loungefly never disappoint when looking for out-of-the-ordinary bags.