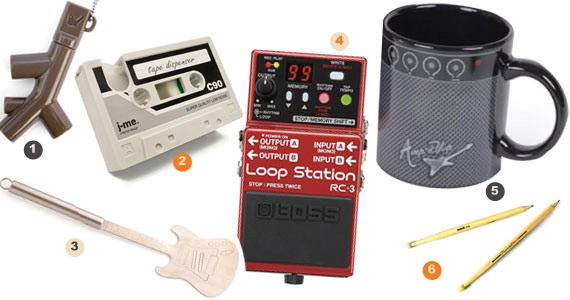 Musicians are obsessed with gear.  New gear, vintage gear, the history, the differences – they can talk themselves into oblivion.  It a gift idea resembles any type of gear (i.e. an amp) or the instrument they play, odds are they will like it. 1. Branch Headphone Splitter, 2. j-me Cassette Tape Dispenser
, 3. Guitar Spatula, 4. guitar pedal, 5. Amp'D Up Mug
, 6. drum stick pencils
Headphone splitters will help your composer share their creations with close acquaintances. They are available in peculiar shapes like robots & hearts.  Pick one that fits their personality.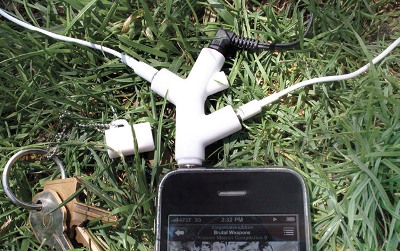 Audio artifacts will surround your performer with their true love.  We still have tapes but no tape deck to play them in.  It's time to transfer them to digital audio files before it's too late!  Using a cassette Tape dispenser will spark daily reminiscence of times past.  A vinyl record clock (similar) will look fancy in their studio or rehearsal space.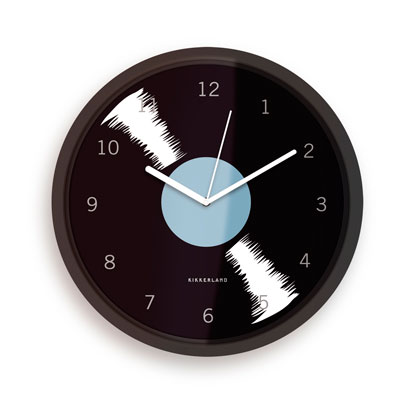 Day-to-day objects shaped like gear transform routines into amusing activities.  Flipping burgers (or arepas) with a Guitar Spatula is just more fun than with a regular ol' spatula.  Blasting your tunes from your Retro Speaker Amp may give you a little more leeway with your grumpy coworkers.