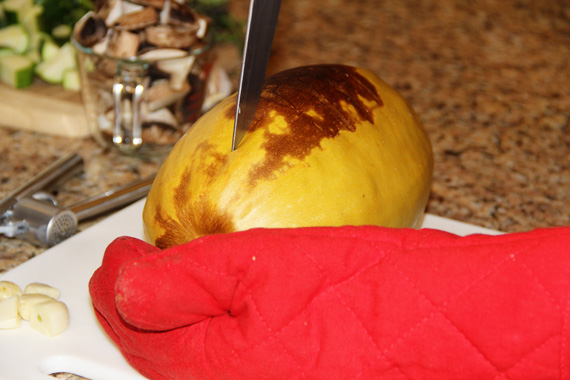 Bake squash and cut it in half.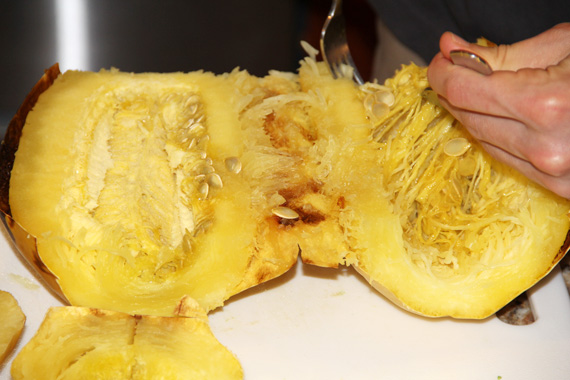 Remove the pits from the squash.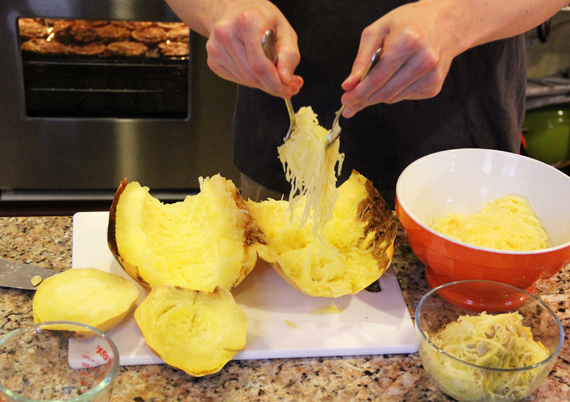 Fork strands out of squash.
You should get a bowl looking like the picture above without seeds.
Sautee the spaghetti squash in a frying pan.
Add salt & pepper.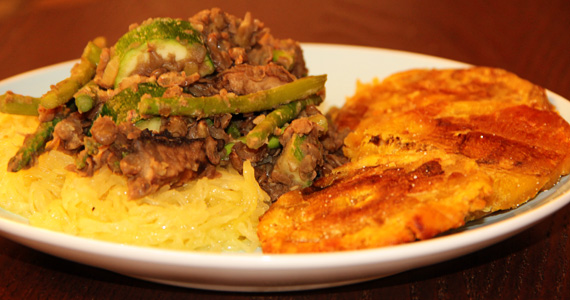 We like to serve lentils with our spaghetti squash parmesan. Enjoy!