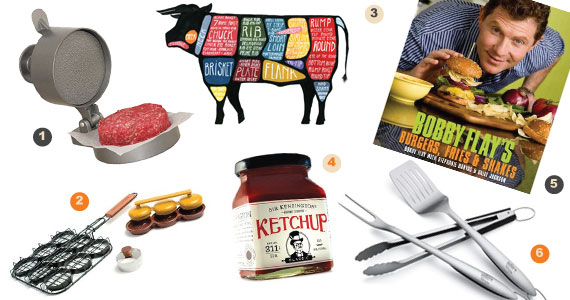 Get your grilling master ready for a delicious cook out!  Here are some helpful tools and ideas: 1. Weston Burger Express Hamburger Press, 2. Mini Burger 'Sliders'Grilling Set
, 3. Butcher Poster, 4. Sir Kensington's Classic Scooping Ketchup
, 5. Bobby Flay's Burgers, Fries, and Shakes
, 6. Weber Stainless-Steel 3-Piece Barbeque Tool Set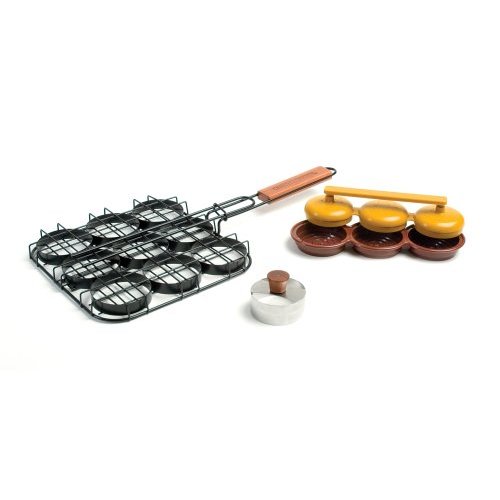 Mini Burger 'Sliders'Grilling Set is a durable, nonstick basket that holds 9-burgers at once. The basket latches closed to hold burgers in place and turns easily with one flip.  It includes a triple mini burger press that ensures your burgers have an attractive uniform shape and a bun cutter for perfectly-sized slider buns.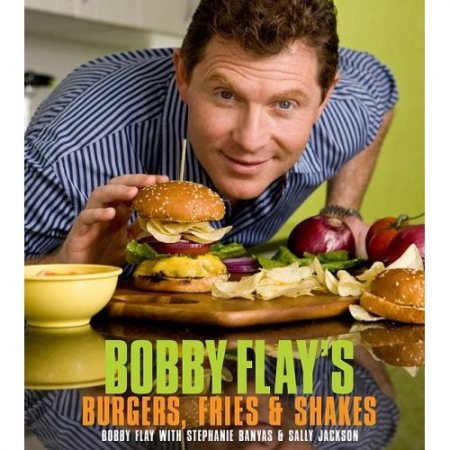 Bobby Flay's Burgers, Fries, and Shakes
After a long day spent in one of his restaurants, what Bobby Flay craves more than anything else is … a crusty-on-the-outside, juicy-on-the-inside burger; a fistful of golden, crisp, salty fries; and a thick, icy milkshake.  It's no surprise that he has crafted the tastiest recipes for this ultimate food trio.  Once you've learned what goes into making that burger (from how to shape it so it cooks up perfectly to melting the cheese just so), go to town with Bobby's favorite combinations of additions.  Although Bobby's personal preference is for beef, turkey can be substituted in any burger, and a handful of salmon and tuna burger recipes are included for those looking for leaner options.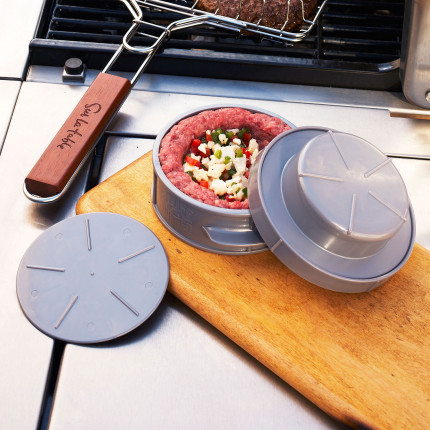 Stuff A Burger Press  is great for cookouts or any time you're entertaining.  Use the  Stuff A Burger Press to fill burgers with favorites like caramelized onions and bleu cheese, basil and prosciutto, sun-dried tomatoes and Fontina cheese.  The possibilities are endless! Select from two burger sizes: 1/2 lb. or a mammoth 3/4 lb.  The set includes Stuff-A-Burger Press and Stuff-A-Burger Grill Basket. Makes a great gift for your favorite grill master.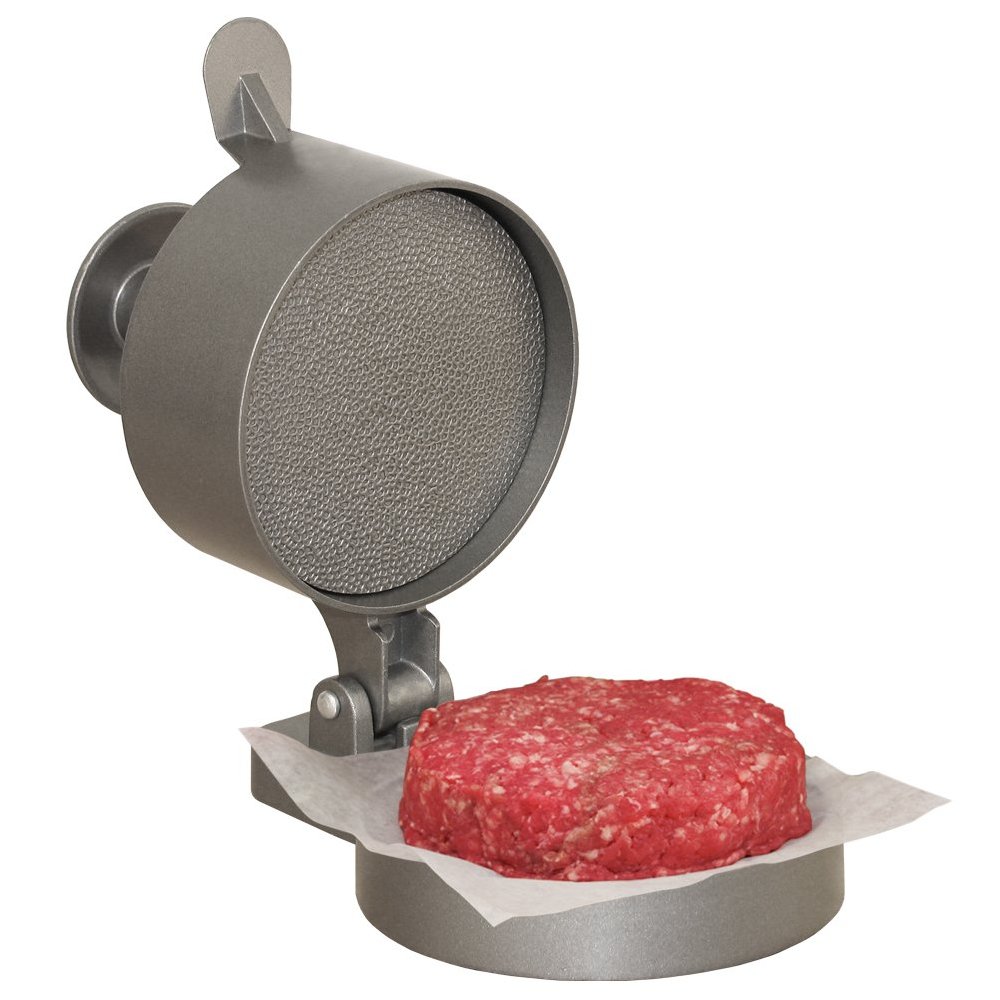 The Weston Burger Express Hamburger Press
with patty ejector makes perfect patties every time!  It features adjustable patty thickness from 1/4 inch to 1 1/2 inch and a patty diameter of 4 1/2 inch.  This press has a spring plunger button that compacts the patty tightly then pops back for quick patty removal and has a non-stick coating for quick and easy clean-up.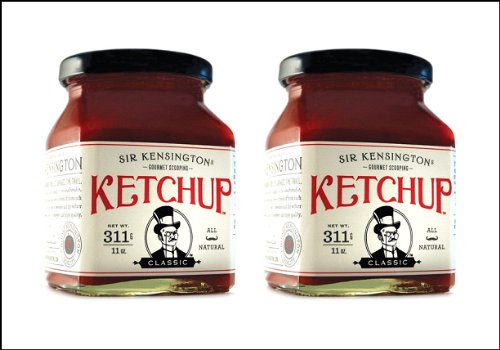 If you don't believe ketchup could possibly be considered a gourmet food item, you haven't tried Sir Kensington's Classic Scooping Ketchup
. Made in small batches in Maine from domestically sourced whole pear tomatoes, apple cider vinegar and all-natural sweeteners, it's not only healthier than ordinary sugar-laden varieties, it's a whole lot more delicious. Serve it on your next Wagyu burger, or use it as a dip straight from the premium glass jar. Once you taste it, you'll understand why we say its uses are limitless.
Weber Stainless-Steel 3-Piece Barbeque Tool Set
is the right way to round out the griller's toolbox. This 3-piece stainless steel set includes a spatula, chef's tongs, and a barbecue fork. It is dishwasher safe and made of stainless steel.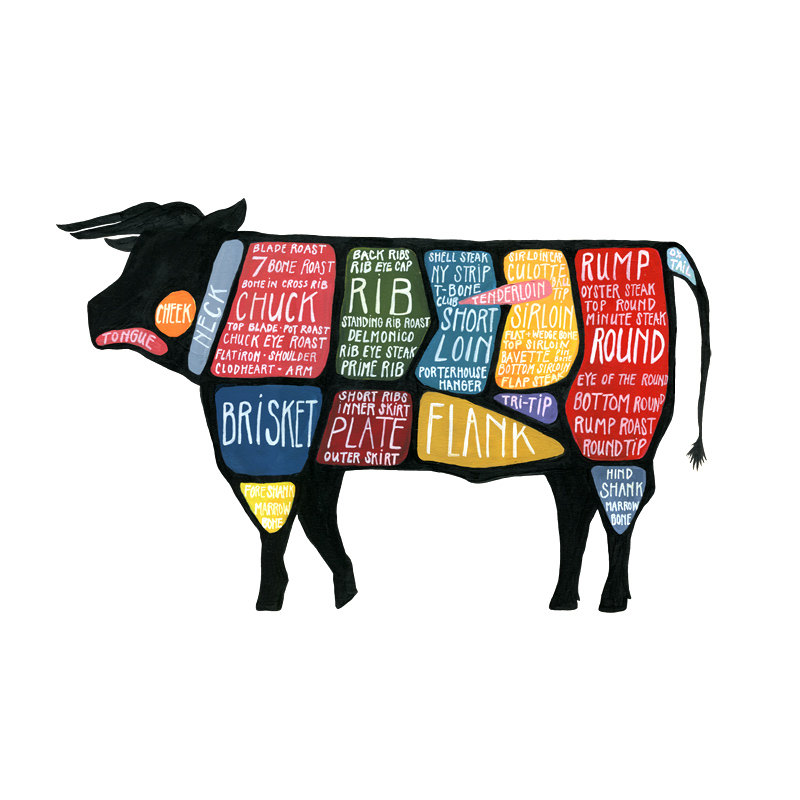 Butcher Poster by drywell