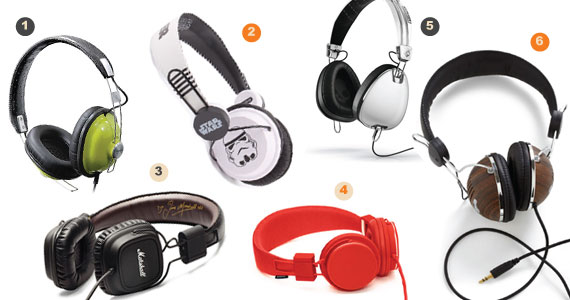 There is something about finding a nice pair of headphones.   They make you want to listen to music, practice your electronic drum set or simply immerse yourself in your own thoughts. We couldn't stop ourselves  from building a headphone collection and it has come in very handy. For example, we never board a plane without noise canceling headphones and have survived crying-baby-snoring-passenger flights.  Now if we could find the equivalent to a smell canceling device we'd all be golden :)  Anyhoo, here are come cool headphones we recently stumbled upon: 1. Panasonic RP HTX7 Headphones, 2. Star Wars Headphones, 3. Marshall Major Headphones, 4. Urbanears 'Plattan' Headphones Red, 5.  Skullcandy Aviator Headphones, 6. Opportunity Rocks Headphones in Hardwood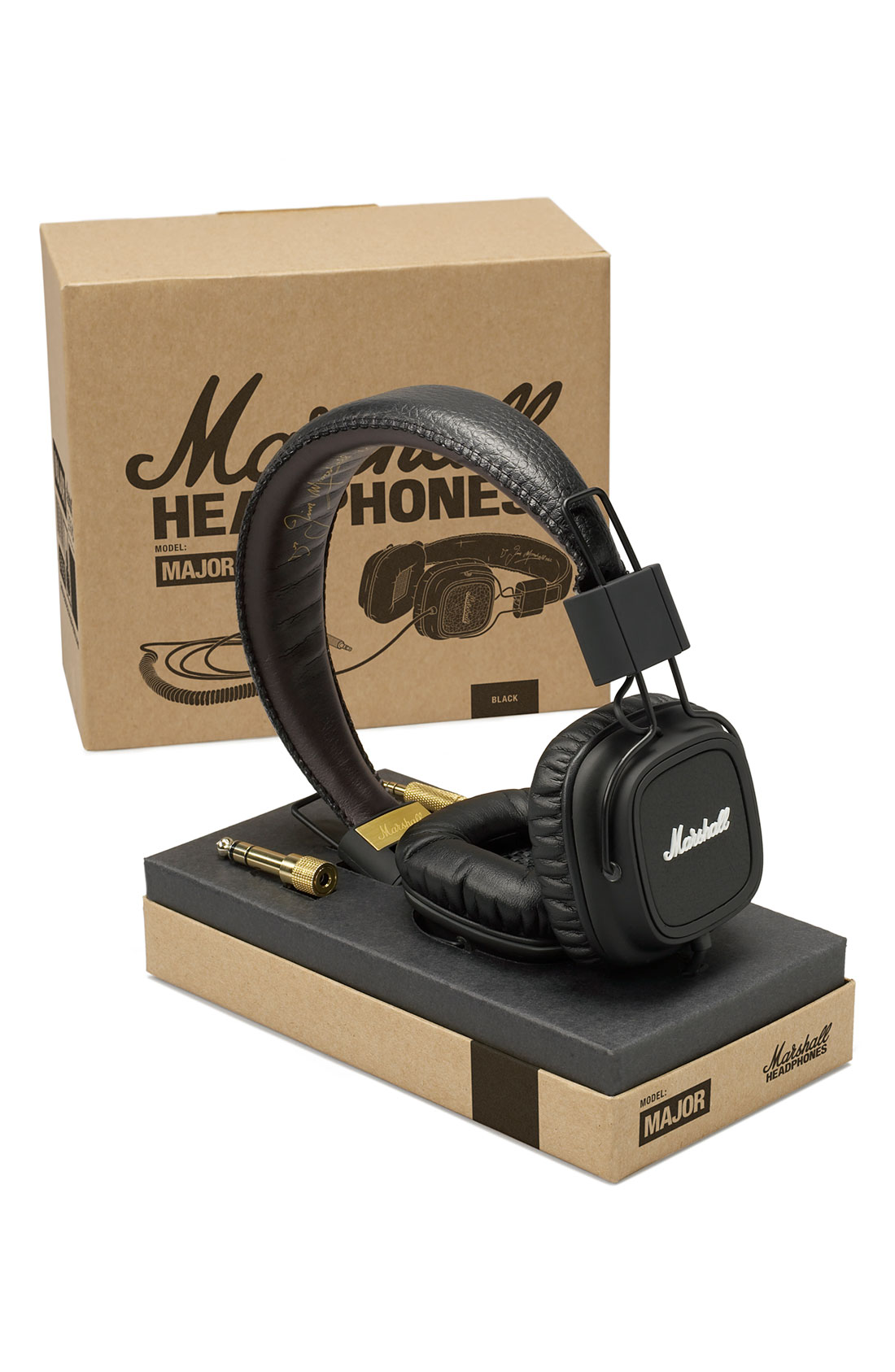 Marshall Major Headphones are wrapped in the same vinyl used on iconic Marshall amplifiers. The fully collapsible construction allows for easy storage.  They are super cushioned and include a 6.3mm adapter.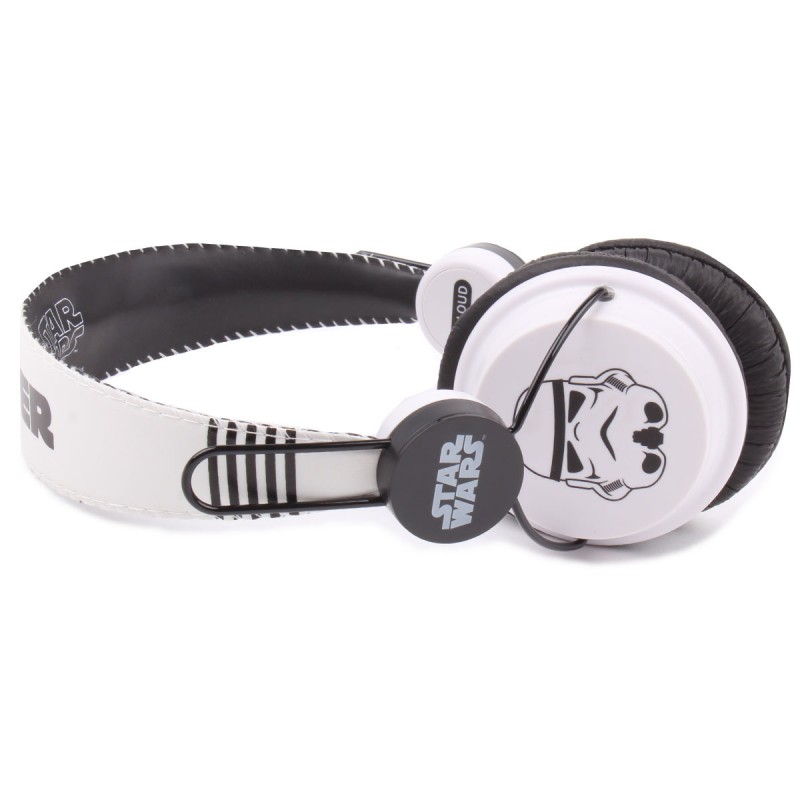 Let the force be with you when listening to your  favourite tunes with these Star Wars Coloud Headphones. With a broad frequency range and a dynamic design, you will fall in love with this wicked accessory.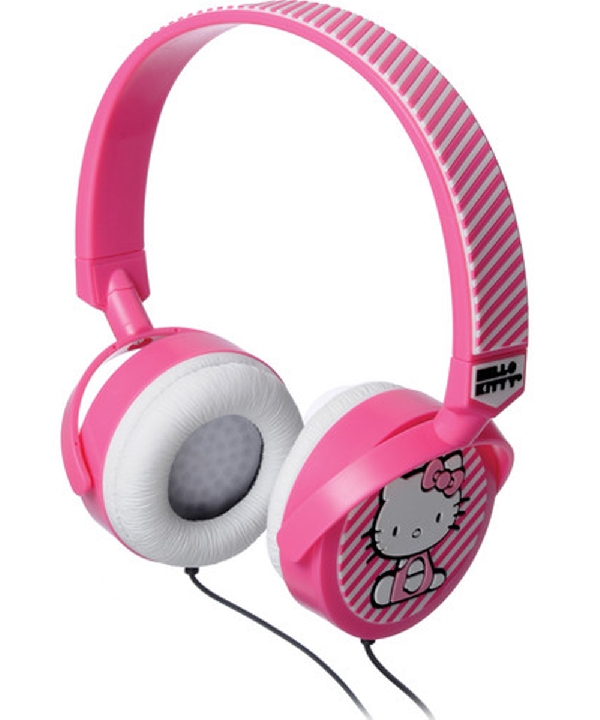 Listen to all your favorite songs with these Hello Kitty Headphones. Foam cushions provide against-the-ear comfort and the red ear cups feature the cute likeness of Hello Kitty. These headphones can be folded for easy storage.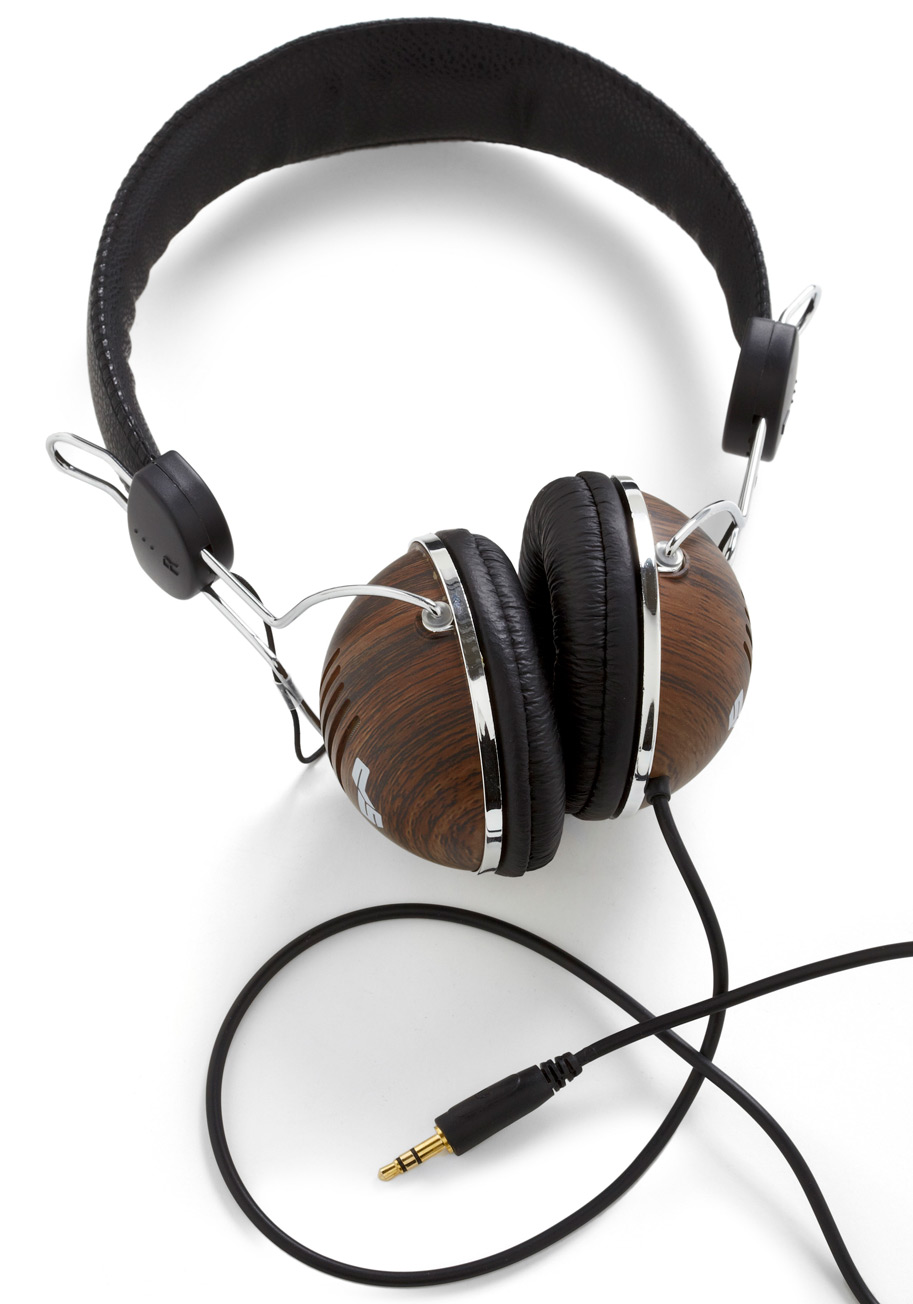 Opportunity Rocks Headphones in Hardwood: As you hike around town to your own private soundtrack, you can't help but notice onlookers' smiles as their eyes travel to the top of your head. These utterly modern headphones are as charming as they are functional, with a brown wood grain finish, an adjustable head set, and 20-20,000 Hz. frequency response. Take this chance to rock out in sylvan style by accessorizing with these naturally tuneful headphones!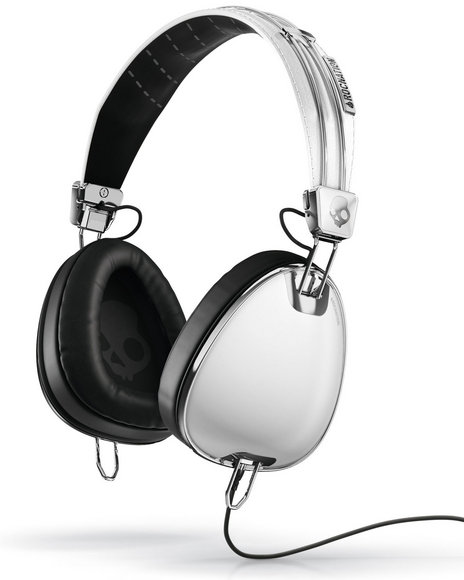 Skullcandy Aviator Headphones have studio quality sound.  These headphones include a removable cable with mic, carrying case, and cleaning cloth.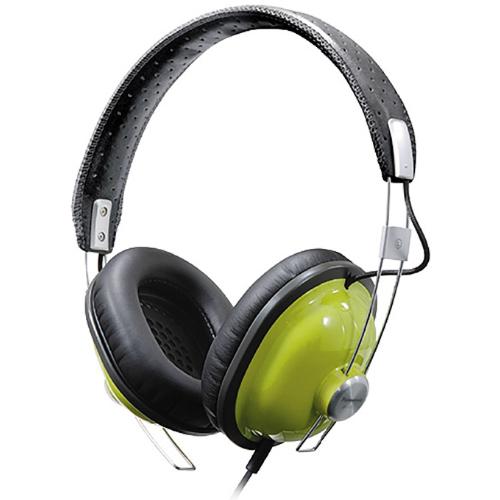 The RP-HTX7 from Panasonic offers terrific stereo sound in a stylish, ergonomic design. The padded, around-ear earcups help to isolate you from unwanted outside noise, and the adjustable headband provides a secure and comfortable fit.  A 40mm driver is housed inside each earcup to provide an extra-wide frequency response with deep bass, clear midrange, and smooth treble. The single-sided cable helps to minimize tangles and the standard 3.5mm connector ensures wide compatibility with a variety of consumer devices.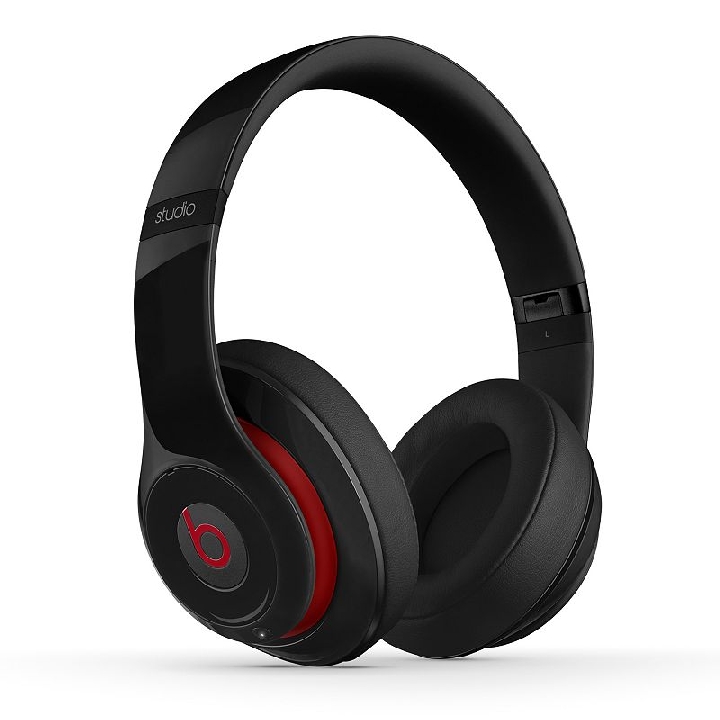 Beats Studio 2.0 You'll love the amazing sound quality of these Beats Studio 2.0 Over-Ear Headphones.  They are specially designed to reproduces high resolution sound from your iPad, iPhone, or iPod.  Its exclusive driver design pumps out the deepest bass, soaring highs, and ultra-clear midrange