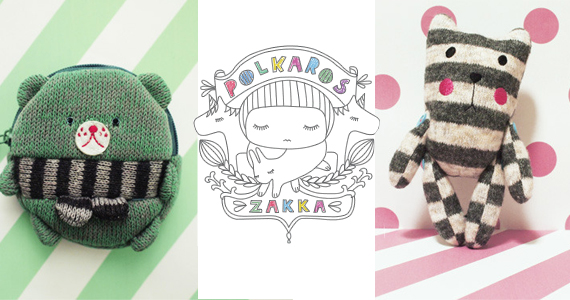 Polkaros is a brand of Poly Cotton knit plushies, characters and purses.  Polkaros was created by Tokyo-based designer, Ros Lee. Inspired by an appreciation for traditional craft work and a love of Japan's zakka goods, Polkaros items are designed to be fun, unique, versatile and easily integrated into your daily life.  Anyone who appreciates cute and adorable objects will love any of these: 1. Katz Plushie,  2. Baren Plushie, 3. Usagi Mini Purse, 4. Lion Mini Purse, 5. Panda Mini Purse, 6. Kuma Mini Purse, 7. Kitsune Mini Purse, 8. Panda Chapstick Holder, 9. Kuma Chapstick Holder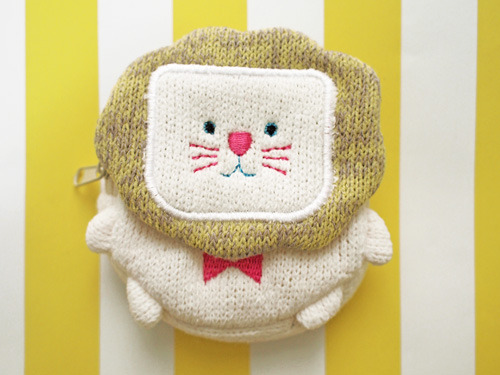 Lion Mini Purse is a cute multi-purpose compact purse that will hold your trinkets, coins and keepsakes.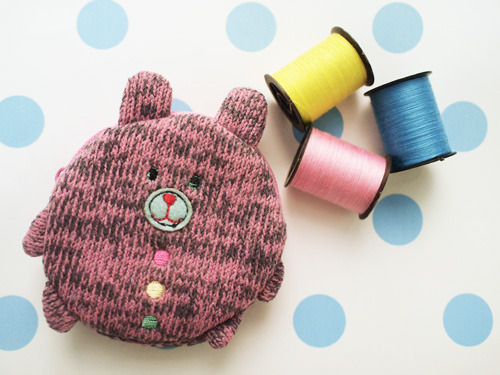 Usagi Mini Purse has a smile and colorful buttons.  This mini purse will brighten your day so always carry it with you.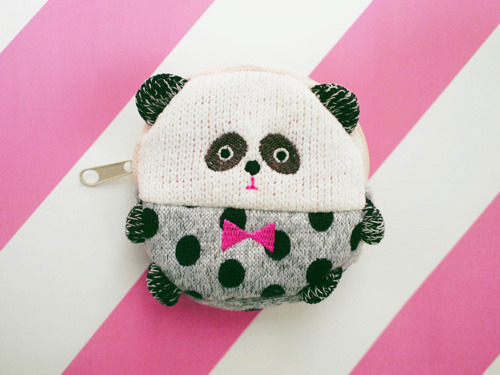 Take your hip Panda Mini Purse where ever you go.  His tiny bow tie will dress you up in any situation.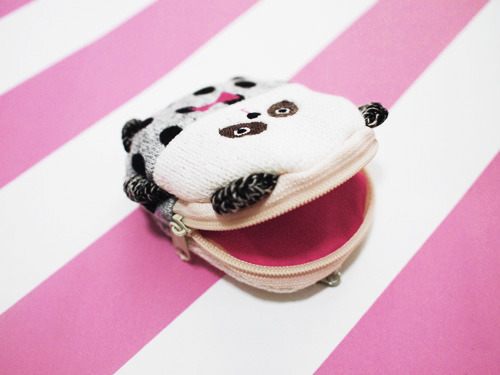 Panda Mini Purse side view.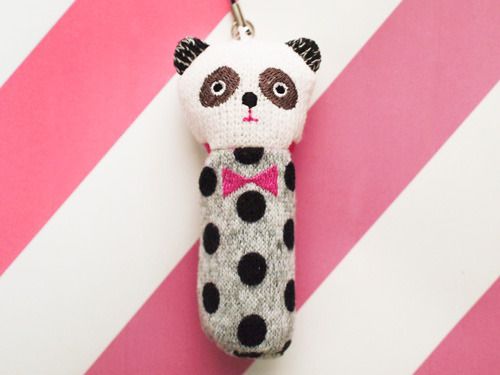 Everybody is always losing their chapstick. Panda Chapstick Holder is a simple solution to that problem. This cute character stands out in a crowd and is even easier to find in your bag. You'll always want to keep it close by.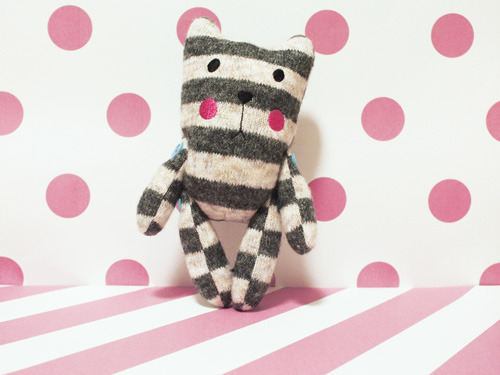 Katz is a hip chick with attitude and great personal style. She knows want she wants and goes out and gets it.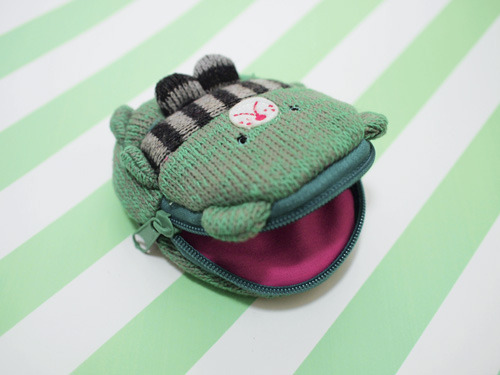 Kuma Mini Purse side view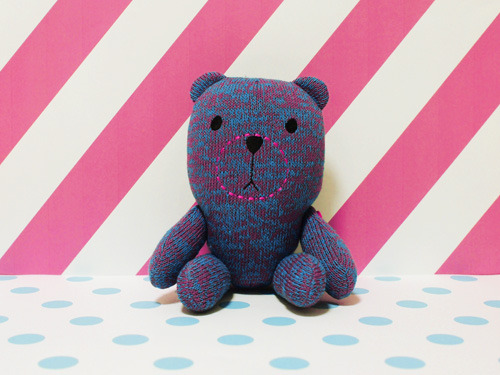 Baren is too cool for school. He's a street smart bear that keeps it real.