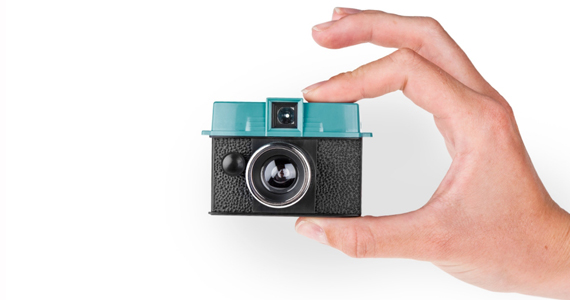 I am jumping up and down in excitement about this Diana Baby Camera!  Mostly, because I have a healthy obsession with miniature things.  Who would not want a tiny camera to tote around that takes square photos on film?  The Diana Baby is ready to introduce you to the wonderful world of 110 photography! This tiny camera easily slides into your pocket and comes with the 24mm lens, perfect for capturing memories in stunning squares!
 The Diana Baby itself comes in the square packaging pictured above.  However, it can also be purchased in several bundles including the Beginner's Bundle, Party Pack, Flash Fever and Diana Collection.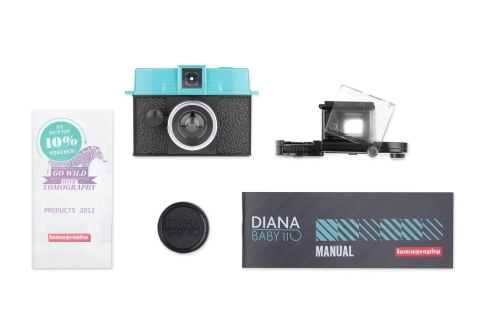 The different bundles will bring extra film like the Lomography Color Tiger 110 which is 110 color negative film.  Other bundles include Flash adaptors, keychains and even other cameras such as the Diana F+ that takes photos on 120 film.