Once Sonos had their massive success with their wireless speaker system, every brand rushed to release a similar product. The idea that you can control your wireless speaker via your smart phone is brilliant. Your phone is always on you. By now we consider it an extension of us, another limb. So when you feel that you want to change your Pandora station or pick a new Spotify playlist all you have to do is whip out your phone and do so. Without the inconvenience of taking your feet off the coffee table and getting up to change it. What really got Sonos in the game was the fact that they released a line of wireless speakers that you can pepper around your house. Let's say you would have one in the kitchen and others in the living room, bathroom and bedroom. Then you could control the volumes of each speaker individually or turn some of them off completely. Sonos truly did solve a problem for us: simple and easy control of music throughout our homes.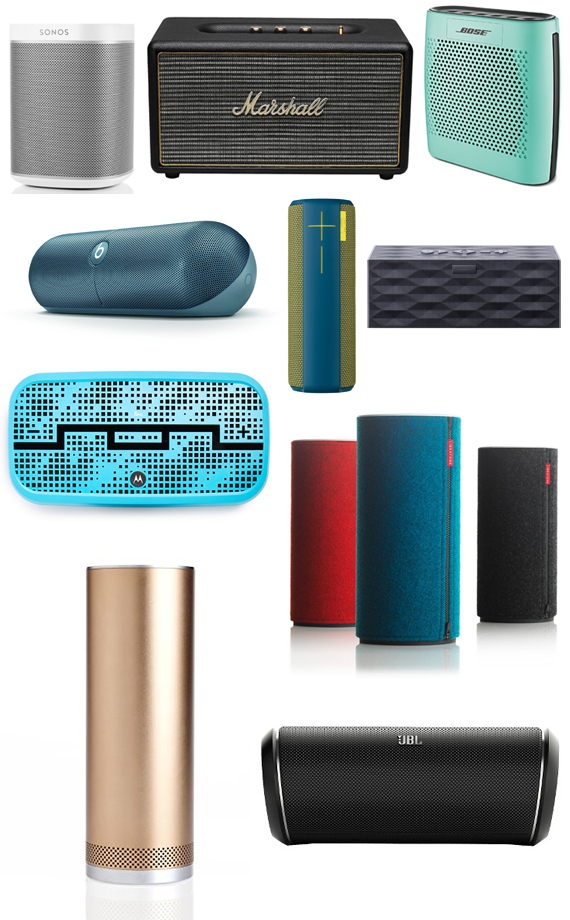 The original to get you started.No other wireless speaker packs so much deep, crystal clear HiFi sound into such a compact design. PLAY:1's sleek, versatile design easily fits anywhere your home needs music, for surprisingly big sound no matter how tight the spot. The PLAY:1 is humidity resistant to operate flawlessly in high-humidity environments, such as in a bathroom with a running shower, so you can truly play music in any room in your home. Start with any Sonos speaker and start streaming your favorite music. Continue to add as many Sonos speakers as you want throughout your home, wirelessly.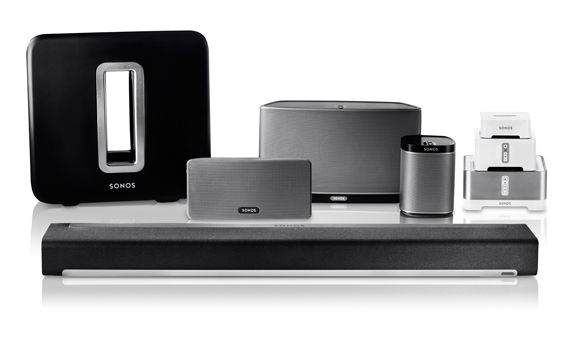 Its vintage-looking front fret, brass details, and iconic script logo make the Stanmore right at home with the rest of your Marshall collection. Connect it wirelessly via Bluetooth, use the RCA input to plug in your record player, or simply connect your iOS device to the 3.5 mm auxiliary port using the included coil cord. Stanmore is even compatible with Apple TV and other devices that have an optical output.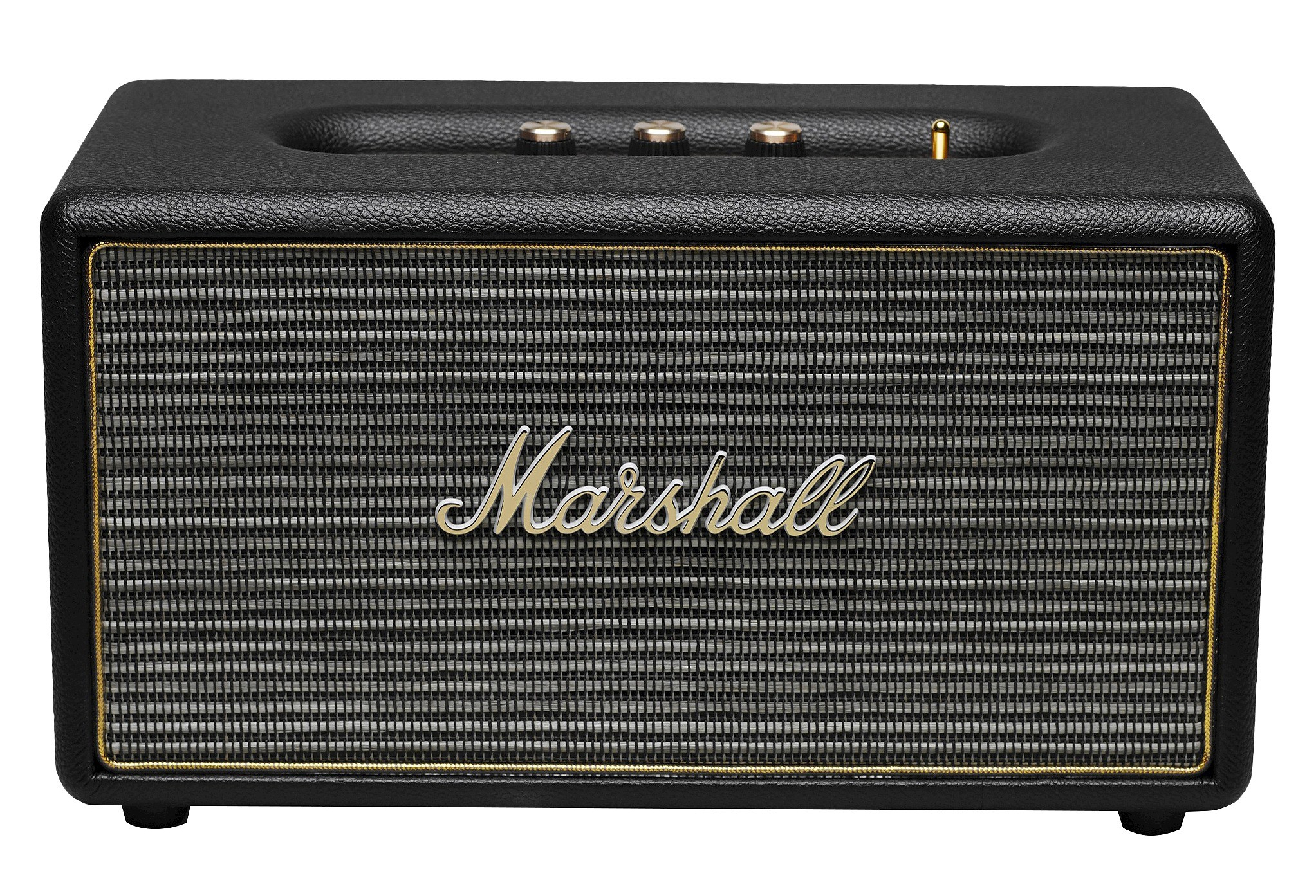 If music is your motivation, wait until you hear the Bose Sound Link Color Bluetooth speaker. It plays your favorite tunes from your favorite Bluetooth device—out loud in clear, full audio—just about anywhere you want to go. It's small, durable and simple to use. And it comes in a spectrum of colors to match almost any style.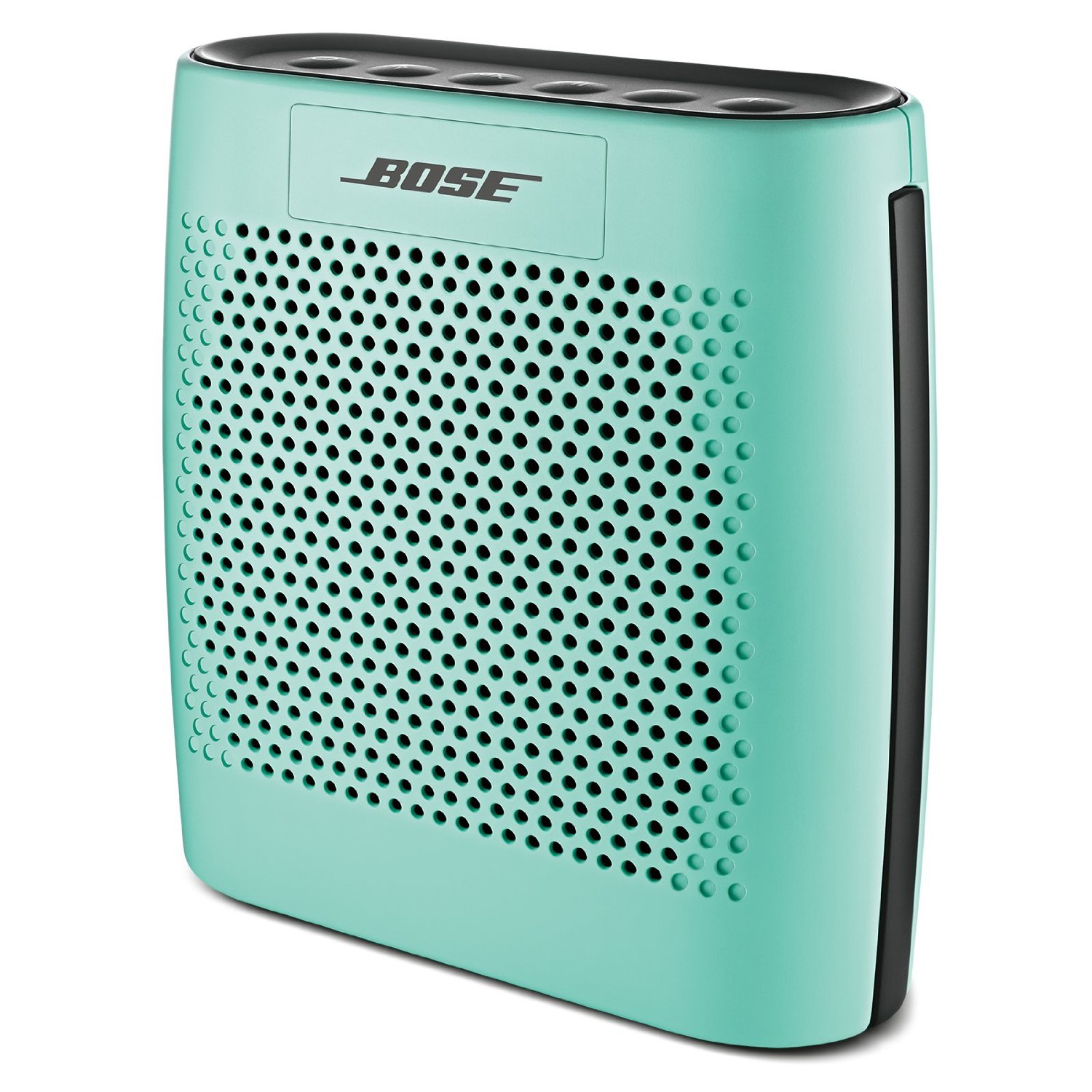 The Beats Pill XL is totally portable, lightweight and has built in handle for extra portablility. Tap , Pair, Play. Change tracks from your phone and check battery with visible fuel gauge.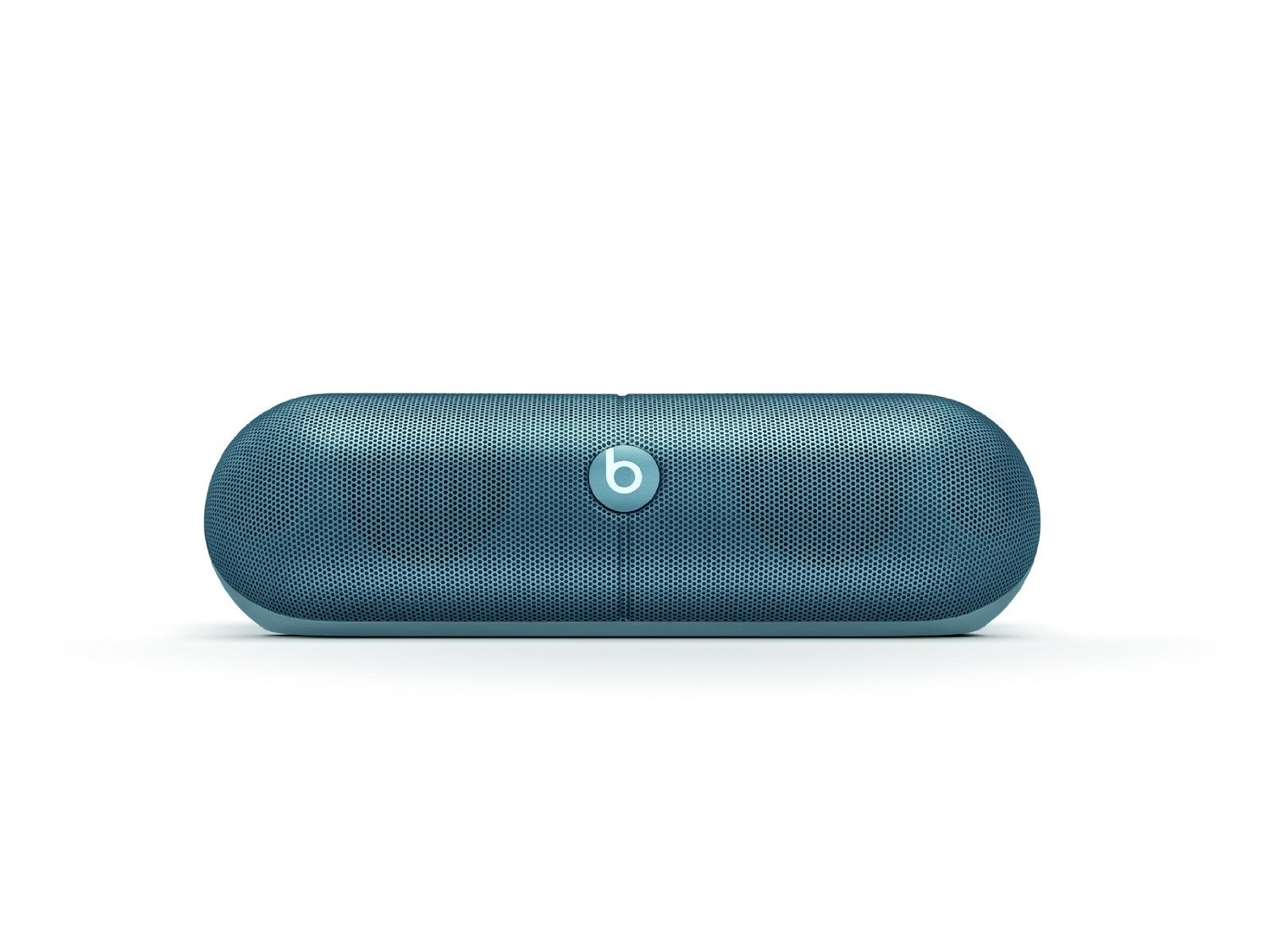 Make music social with Ultimate Ears BOOM – the wireless speaker made to rage, riot, party and play the music you love, out loud. The 360-degree speaker design drops bold, immersive sound into any space. And the water and stain resistant acoustic skin and 15-hour rechargeable battery mean you're ready for wherever the night takes you. More friends crash the party? Wirelessly connect two UE BOOMs together via the UE BOOM app to spread the sound and pump up the volume. UE BOOM—It's the ultimate social music player.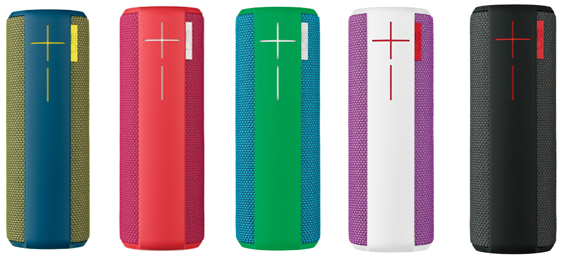 BIG JAMBOX turns any phone, tablet or mobile device into a portable, hi-fi sound system. Now you can play music, movies, and games and fill even the largest spaces with sound. Precision-tuned drivers and dual passive bass radiators work in concert to produce amazingly clear, full audio at any volume.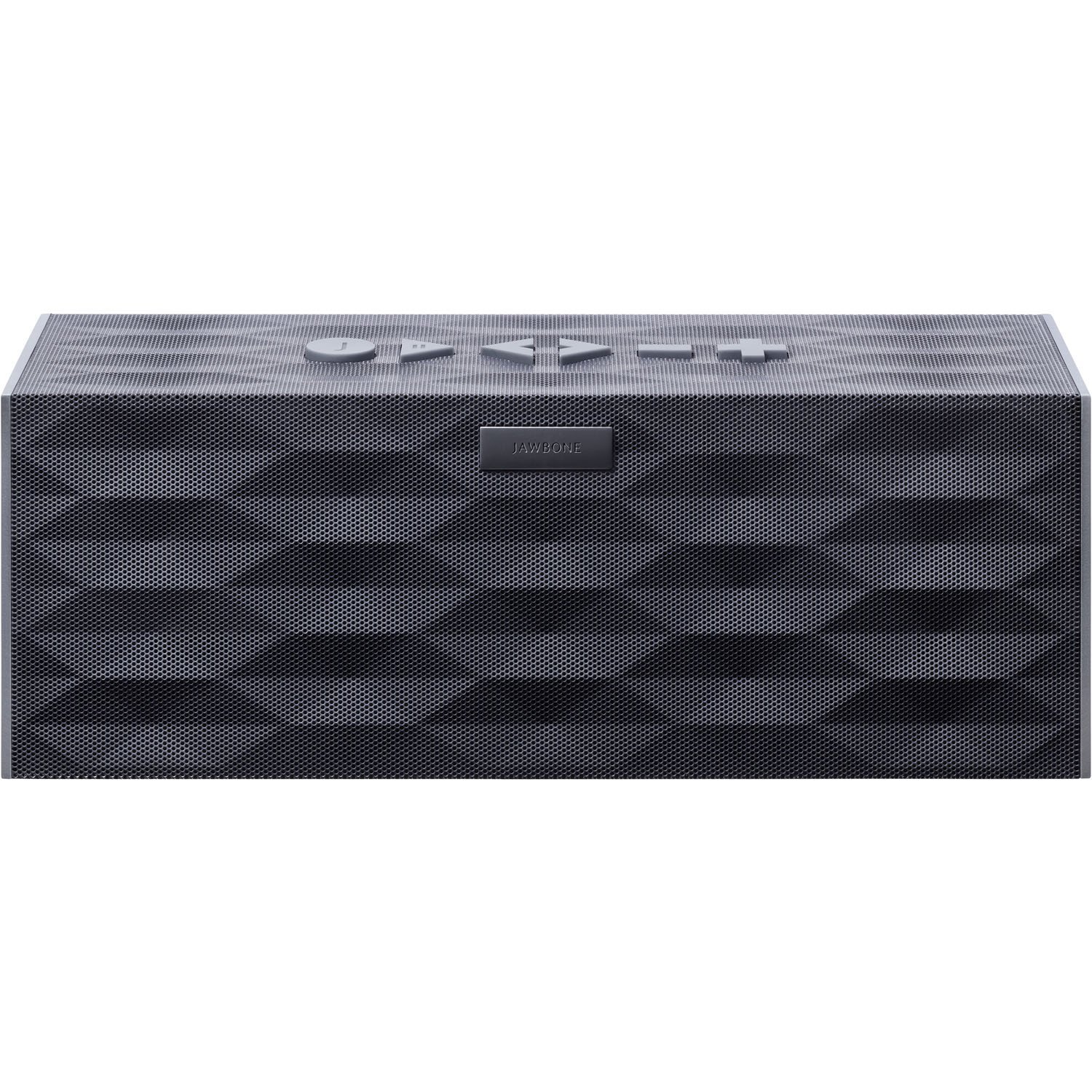 This handy wireless speaker delivers booming sound and includes a specially designed HeistMode™ feature that allows as many as five people to seize and take control of the music and share diverse tastes. A Bluetooth-compatible wireless range up to 450 feet allows you and your friends to be your own DJ, whether you're tossing a disc on the beach or tending a backyard barbeque.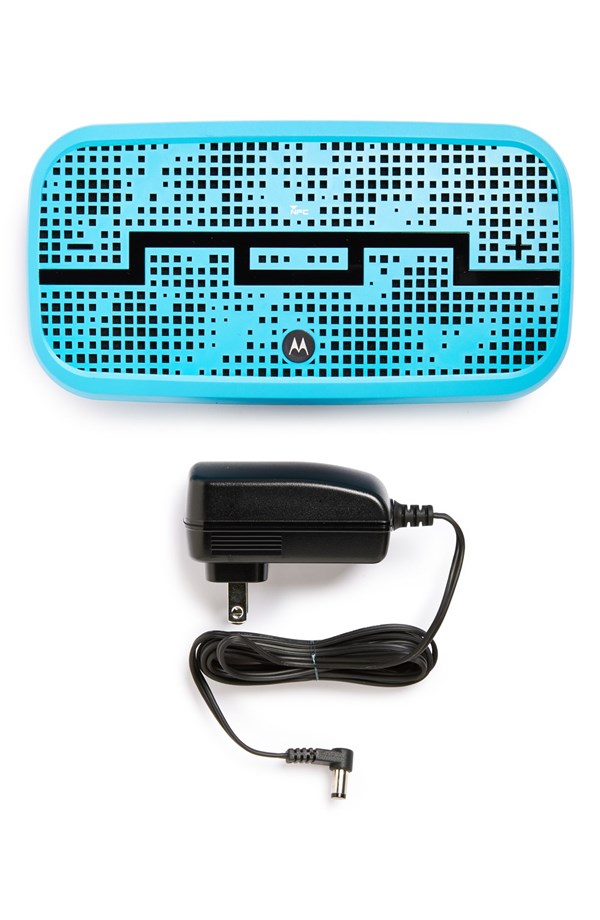 A petite, powerful bluetooth speaker composed of carefully woven, Danish-crafted fabric designed to enable sound to permeate perfectly.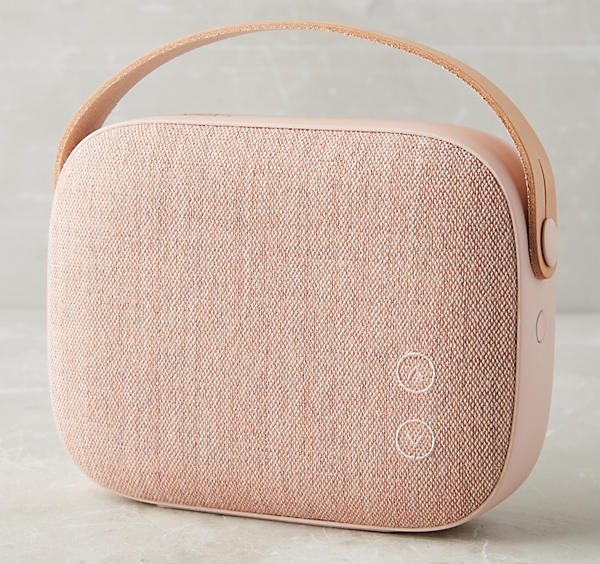 The Stellé Audio Pillar is the perfect union of stunning sound and chic style for the home, office or anywhere life takes you. Designed to bridge the gap between music, design and technology, the unique Audio Pillar complements an array of décor styles and provides unparalleled sound quality. It features easy-to-use controls, dazzling 360-degree sound, a 15-hour rechargeable battery and a speakerphone for hands-free calls. The Pillar's reliable Bluetooth technology allows users to instantly connect with any Bluetooth enabled device, such as smart phones, tablet and computers.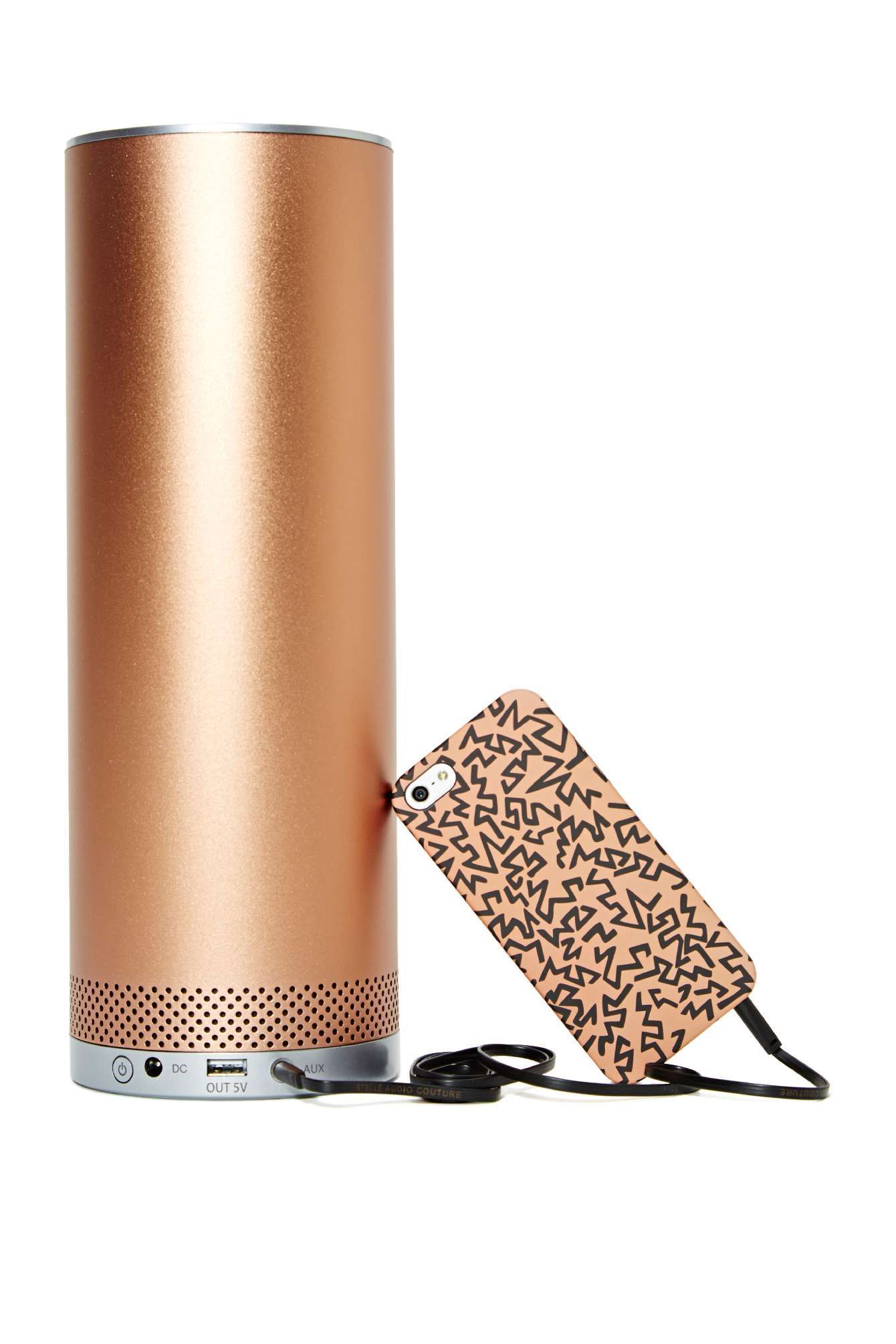 The JBL Flip with Bluetooth capability is an ideal wireless stereo system for smartphones and tablets. With two 1-5/8-inch (40-millimeter) drivers and a built-in bass port, it delivers full-range JBL sound with exceptional bass – all in a portable package. The JBL Flip offers up to 5 hours of playback time from its built-in Li-ion rechargeable battery and connects wirelessly to any Bluetooth-equipped device.