For those who like water sports but don't like losing their swimsuit while they do it, I present these chic wetsuits & rash guards. Don't get me wrong, if you like wake boarding in a string bikini go right ahead. I'm not judging you. Maybe you haven't tried it yet. After all, no one warned me not to wear a bikini the first time. The first time I went wake boarding and fell, I had water up my nose, my ears, and other places; but most importantly, my bikini was a pair of useless rags that were not fulfilling their purpose of covering up my body parts. Now I know better and wear one piece bathing suits, preferably wet suits.
Rashguards are the modern pool t-shirt. In the past, when I was going to be playing in the pool all day my parents would make me wear a t-shirt in the pool because no amount of sunscreen reapplication tops a layer of clothing. Now a days, you can look stylish while you protect you skin. Plus, I love how rash guards give you the surfer look.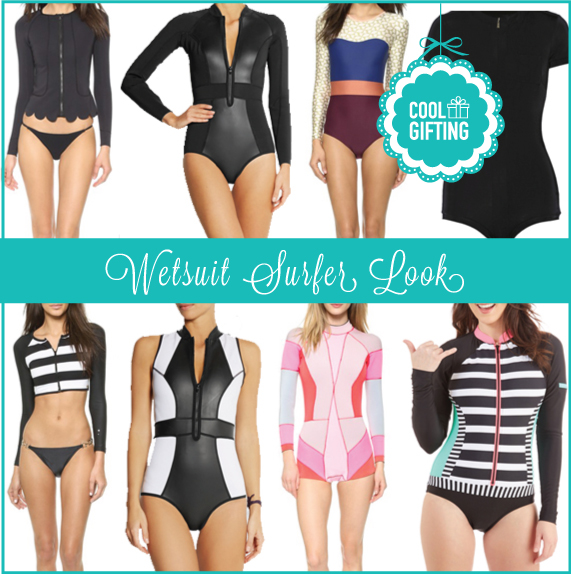 A PilyQ rash guard in a crop-top silhouette. Subtle metallic accents add a hint of shine. Exposed front zip. Long raglan sleeves.