I recently read the book Gone Girl by Gillian Flynn. If you haven't read it, I totally recommend that you do. It is an easy page turner that will keep you hooked to the very end. If you are not a fan of reading, you can check out the movie starring Ben Affleck, Rosamund Pike, Neil Patrick Harris, and Tyler Perry. It stays pretty close to the book and does a great job of portraying the characters and atmosphere. The movie is directed by David Fincher who also directed the TV show House of Cards, The Social Network, and Fight Club. *Side note: I Cannot wait for the third season of House of Cards to air this February! Yay!*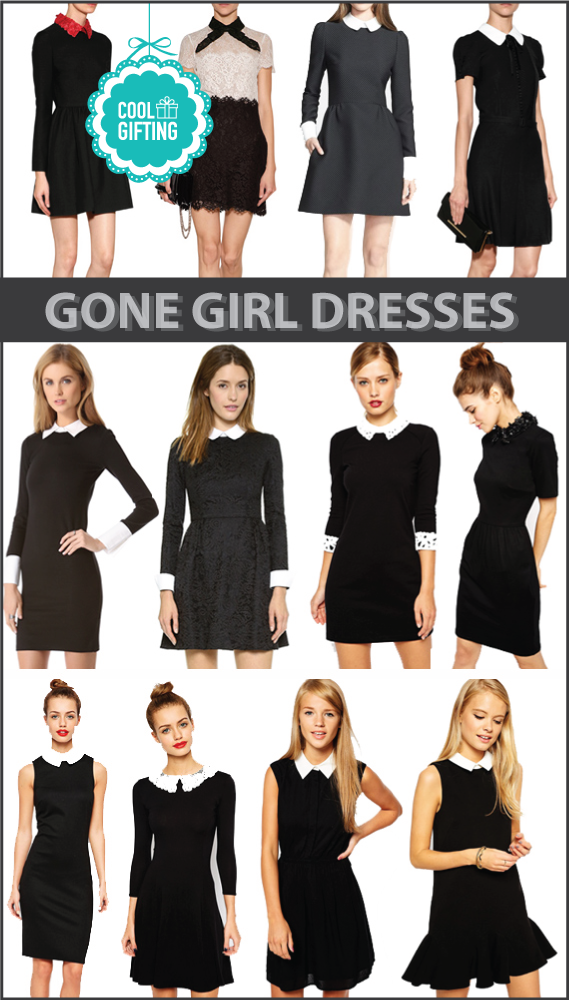 As I was saying, I read the book and was so pumped that I immediately watched the movie. In last scene the main character wears a gorgeous collared dress. It was a good idea to watch the movie because this dress became my new obsession. I searched for the Alice + Olivia Courtnee Combo Cuff Dress but it was sold out everywhere. However, instead of fretting (or going the ebay route) I decided to find similar dresses; and I am happy with my results.
This is the actual dress used in the movie. My favorite part is the back of the dress. Contrast cuffs and a fold-over collar lend a polished look to a fitted alice + olivia dress. The exposed zip cuts a clean line down the layered back. Long sleeves.