I recently read the book Gone Girl by Gillian Flynn. If you haven't read it, I totally recommend that you do. It is an easy page turner that will keep you hooked to the very end. If you are not a fan of reading, you can check out the movie starring Ben Affleck, Rosamund Pike, Neil Patrick Harris, and Tyler Perry. It stays pretty close to the book and does a great job of portraying the characters and atmosphere. The movie is directed by David Fincher who also directed the TV show House of Cards, The Social Network, and Fight Club. *Side note: I Cannot wait for the third season of House of Cards to air this February! Yay!*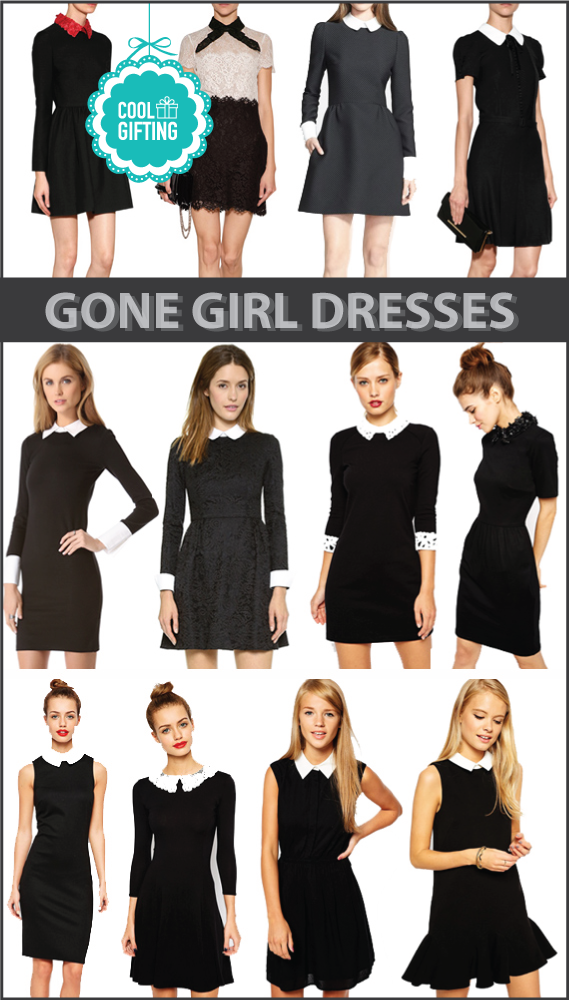 As I was saying, I read the book and was so pumped that I immediately watched the movie. In last scene the main character wears a gorgeous collared dress. It was a good idea to watch the movie because this dress became my new obsession. I searched for the Alice + Olivia Courtnee Combo Cuff Dress but it was sold out everywhere. However, instead of fretting (or going the ebay route) I decided to find similar dresses; and I am happy with my results.
This is the actual dress used in the movie. My favorite part is the back of the dress. Contrast cuffs and a fold-over collar lend a polished look to a fitted alice + olivia dress. The exposed zip cuts a clean line down the layered back. Long sleeves.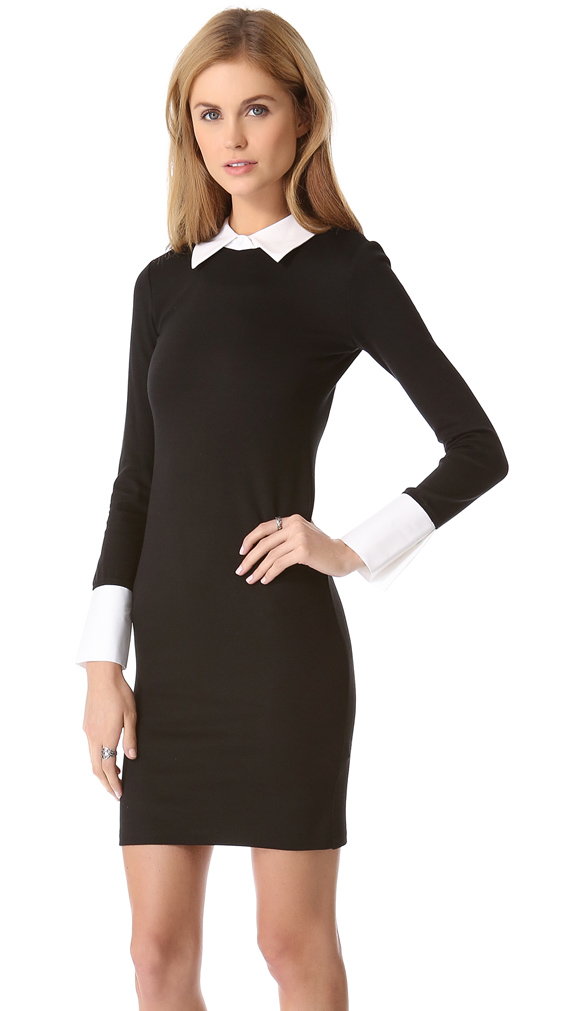 The classic Bambolina dress from Valentino gets a new-season refresh with a whimsical embellished collar. Embellished floral collar, long sleeves, full skirt, concealed back zip closure.
Quilted puff fabric adds textured definition to a long-sleeve fit-and-flare dress topped with a poplin collar and cut to showcase your legs.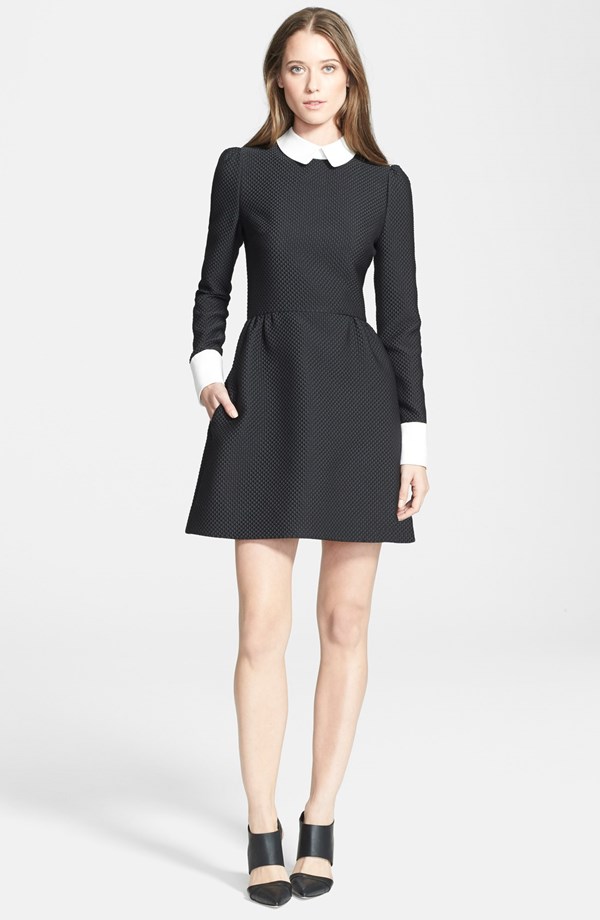 Dress by ASOS Collection made from soft touch, stretch thick jersey with a eather look, floral embellished collar and zip back fastening.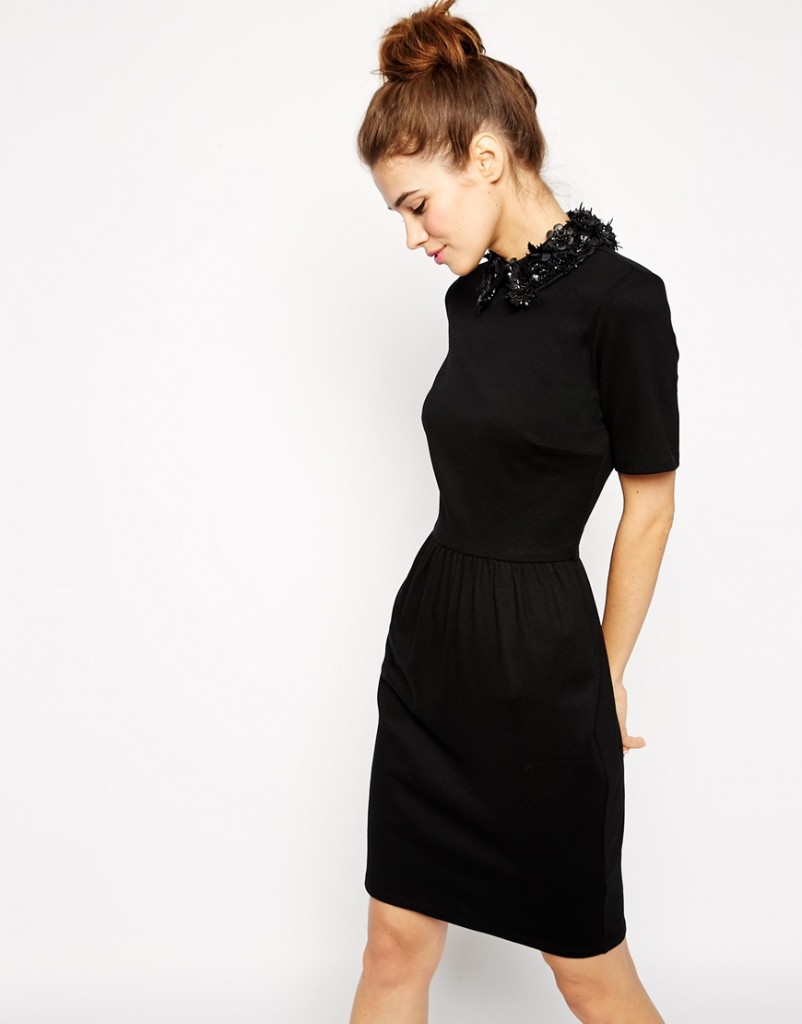 Dress by New Look Petite made from soft-touch, jersey fabric with chiffon collar and zip back closure.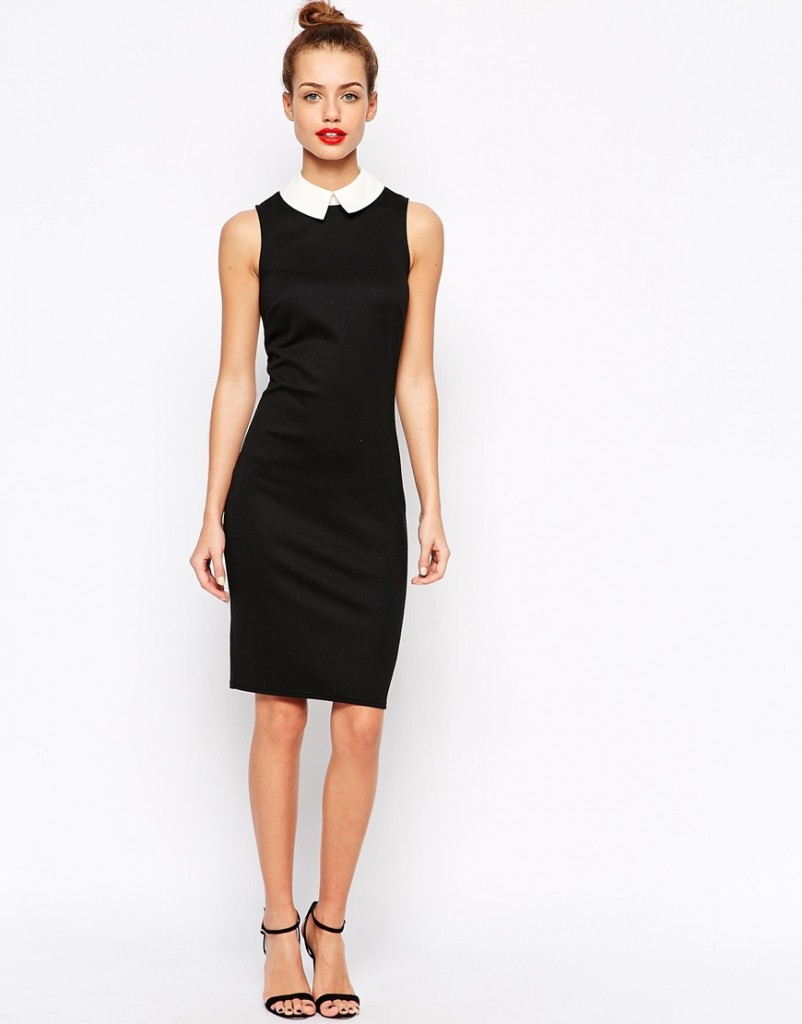 Skater dress by New Look made from lightly textured fabric with lace peter pan collar, and fit & flare shape.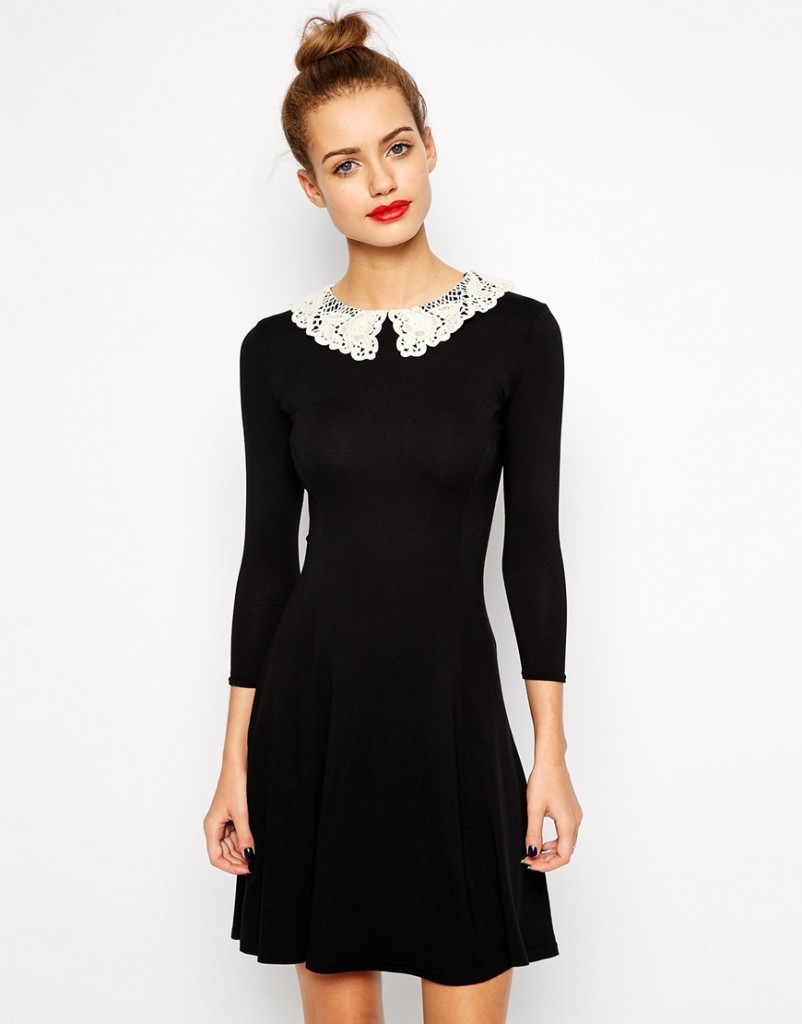 Dress by ASOS Collection made from soft touch, lightly textured woven fabric with contrast collar and peplum hem with gentle pleating.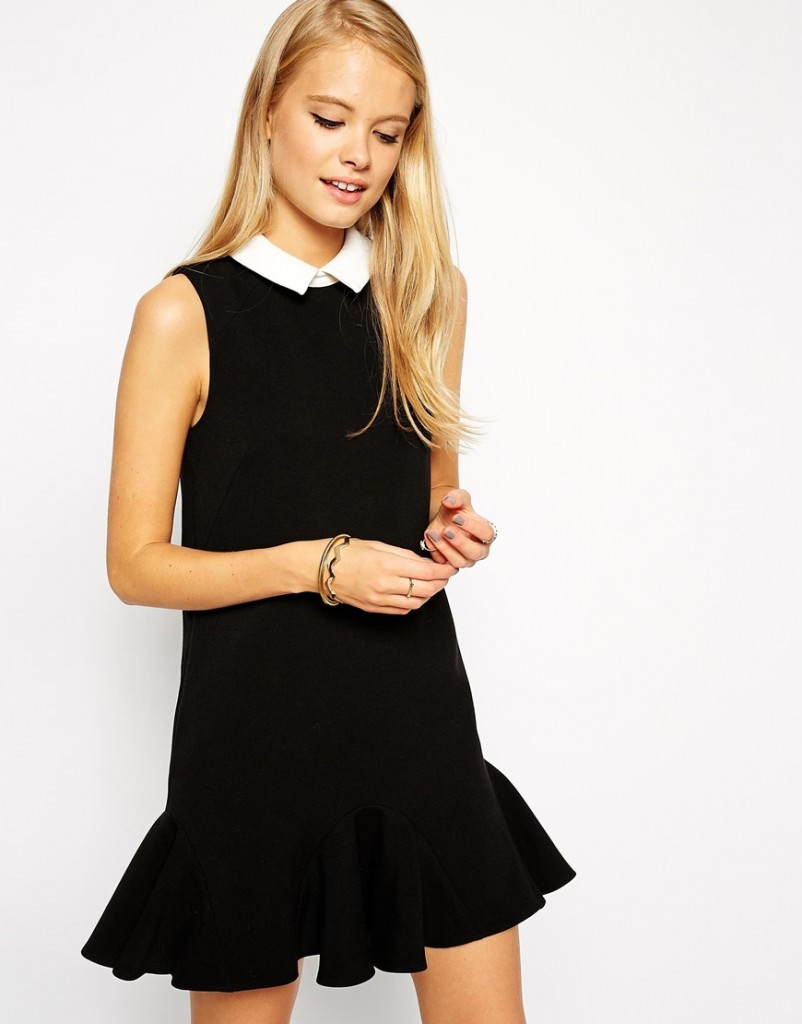 The ultimate in ladylike, Valentino's two-tone lace dress is a stunning choice for day or night. A pretty tie neckline and scalloped trim finish this tailored silhouette with impeccable polish. Ivory lace bodice with black spread collar, lace tie, short sleeves, black lace skirt with scalloped trim, hidden back zip.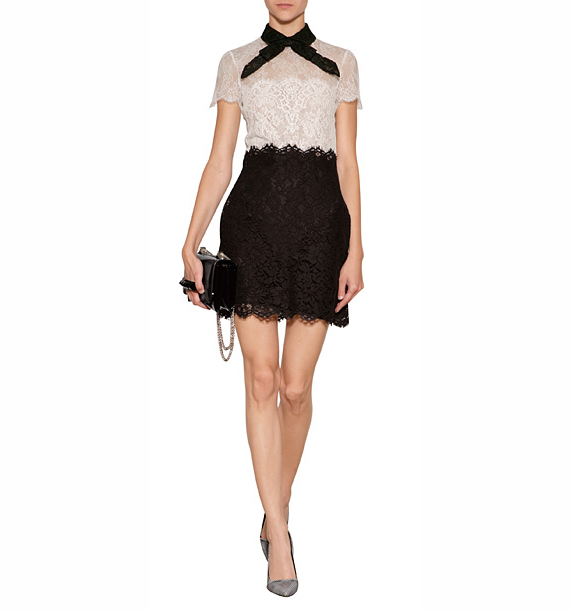 With a touch of vintage appeal, this collared dress from Polo Ralph Lauren lends a flirty, feminine kick to your tailored look. Black with white collar, front bow, puff short sleeves, button placket, belted waist, keyhole cutout at the nape with button closure, hidden side zip.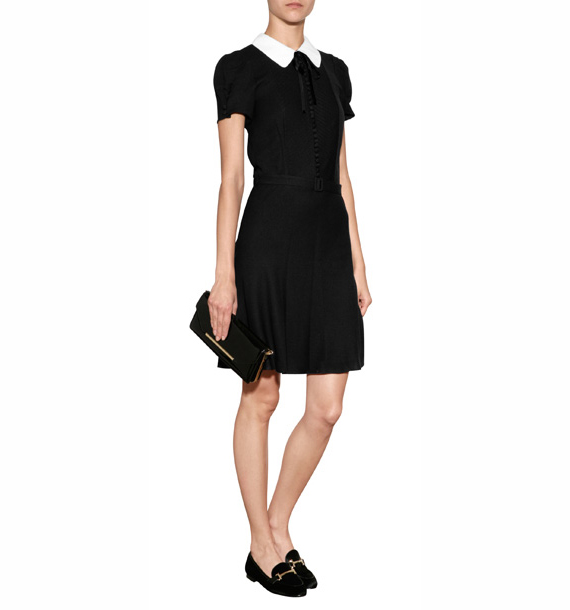 Dress by Jack Wills made from soft-touch, polka dot textured fabric with contrast, classic point collar and gentle pleating.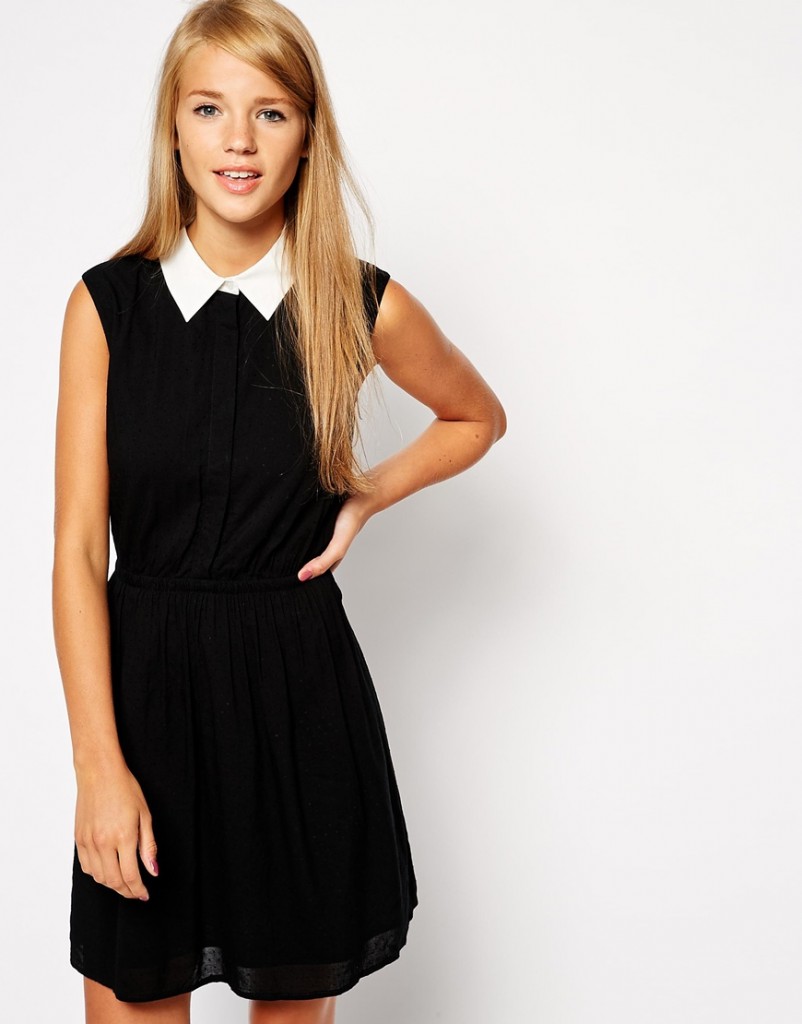 This Jill Jill Stuart shirtdress has a ladylike look with preppy-smart tone. The fold-over collar and split cuffs are made from a piqué weave, giving contrast to the feminine lace. Ruching adds volume to the skirt, and pockets hide at the sides. Hidden back zip.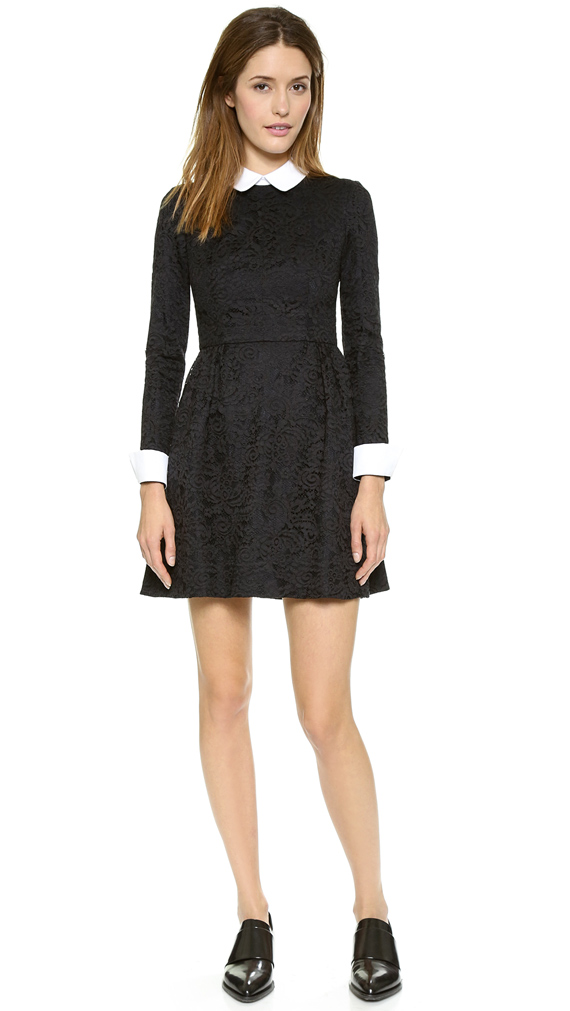 Pencil Dress by Ted Baker with lace collar and cuffs.