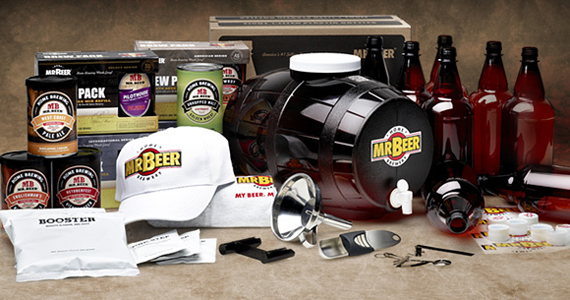 This Father's Day gift your Dad a new hobby: brewing beer or rootbeer.  Root Beer Brewing Kit
is simple, fun and delicious! The kit comes complete with everything you need – Just add water!
With MR.BEER® you can brew any style of beer imaginable without breaking the bank. Each brewing system will produce approximately 2 gallons of great tasting beer in as little as 14 days and is completely reusable! Our kits include everything you need to brew your first batch of beer and are the perfect starting point for beginning and intermediate brewers alike.
Root Beer Brewing Kit