Spring is right around the corner and the floral pattern trend is in full bloom. From shoes, to dresses and accessories; flower prints are everywhere and I like it. It makes you want to have a tea party in a garden or at least a dinner in a back yard with stringed lights. I have put together a collection of floral patterned items, which I have stumbled upon lately. I hope you like it :)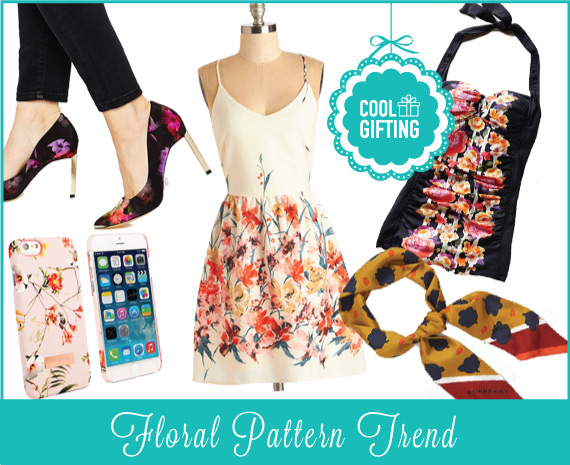 Shop The Floral Trend

This dress caught my eye because it has a beautiful cream color and the floral print is mostly on the skirt. If you look closely only a few flowers peek through the top of the dress giving it the feel of an actual garden. I am a sucker for small details like these in clothing. Looking at this dress I am reminded of flowers trying to grow, ever reaching for more sunlight. Other details I like about this dress are the delicate shoulder straps and the unique racerback finish in the back. The final reason this dress made it into my shopping cart is the A-line silhouette. I find the A-line cut to be the most flattering style in dresses and skirts. This is a definite must have for spring. It is perfect for outdoor events and looks gorgeous with the Kate Spade New York Licorice Too pumps in powder patent.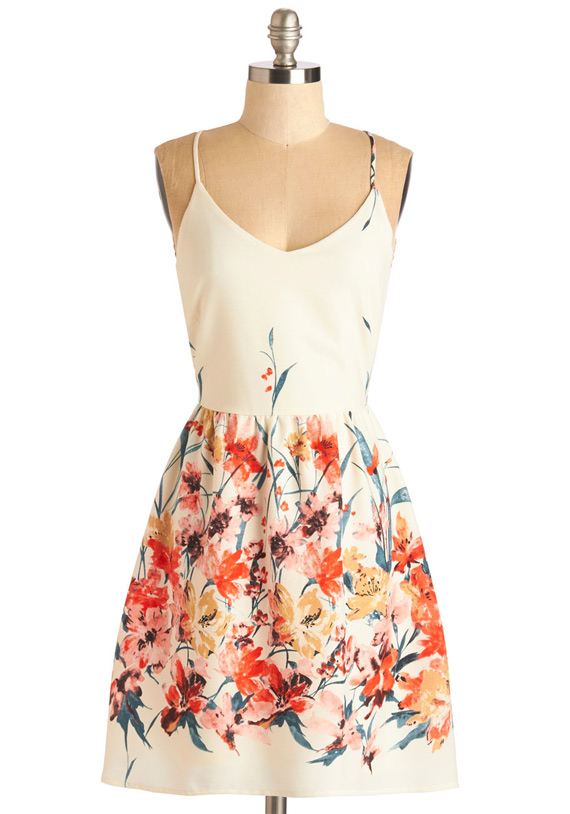 This floral print iPhone 6 case by Ted Baker London is sold out at Nordstrom, but luckily it is available at Amazon. The pattern has a vintage feel that complements the fancy Ted Baker plaque on the case. The pink from this case reminds me of Mendel's Bakery in Wes Anderson's movie the Grand Budapest Hotel. (In case you are a fan of that movie and not a fan of floral prints you should check out this Grand Budapest Hotel iPhone case by Giulia Brolese.) Actually, that pink just reminds me of fancy bakeries and it is making me crave macarons.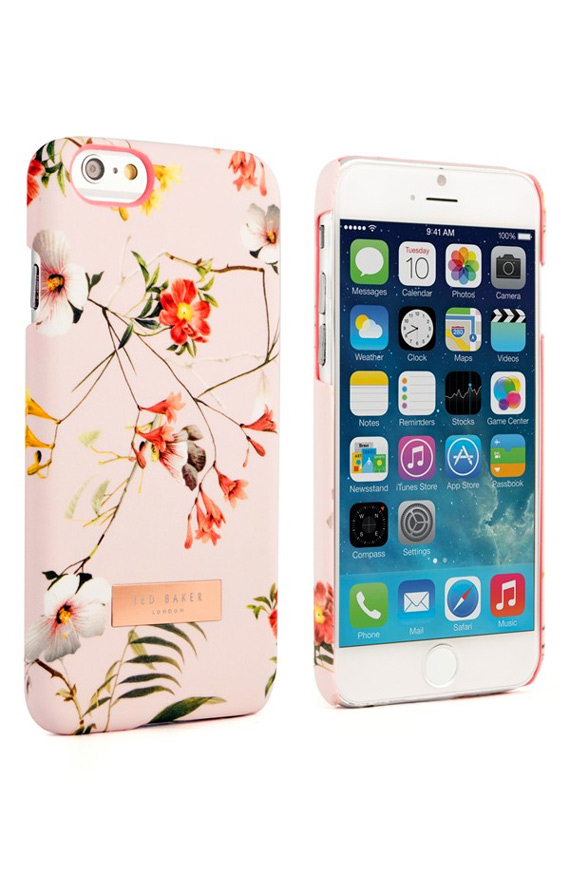 These dark pointed heels with floral pattern will go with most outfits this season. The gold tone metal hardware and patterns will dress up black pants, skirts or dresses – adding just the right amount of color and flair.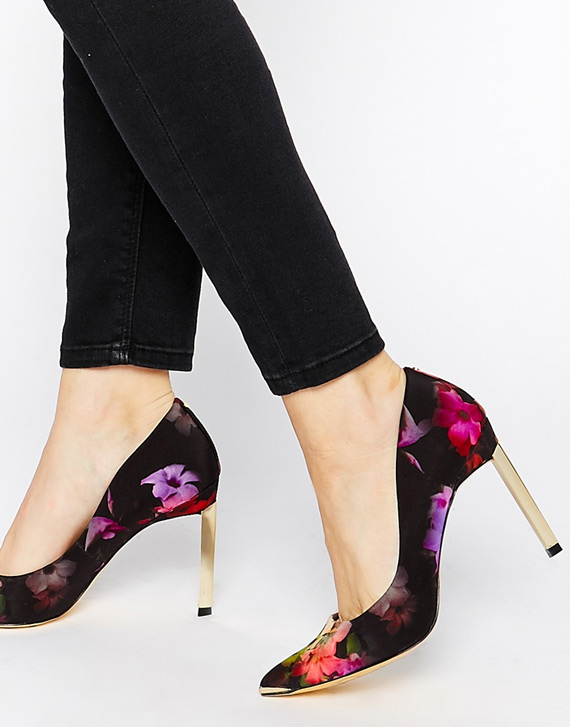 This Burberry scarf is sure to keep your outfit classy. This floral pattern is less realistic than most of the trending patterns but it is adorable. The slim silk scarf makes me want to recreate the Audrey Hepburn Neck Scarf Look.