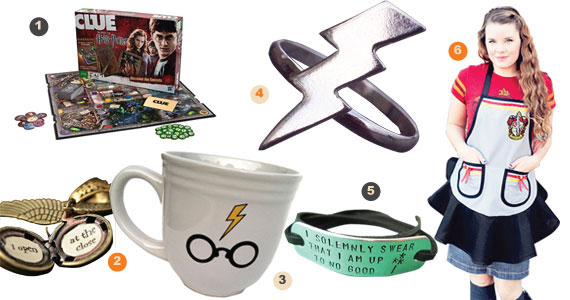 If you are a Harry Potter enthusiast this is for you!  There is an extensive selection of Harry Potter inspired products from the Clue Game Harry Potter Edition to clever spell reference jewelry and cupcake toppers for a Harry Potter themed parties.  Be proud of your Potter knowledge and make it a part of your day to day with these: 1. Clue: Harry Potter Edition
, 2. Golden Snitch Necklace, 3. Bolt & Glasses Mug, 4. Bolt Ring, 5. I Solemnly Swear Bracelet, 6. Gryffindor Arpon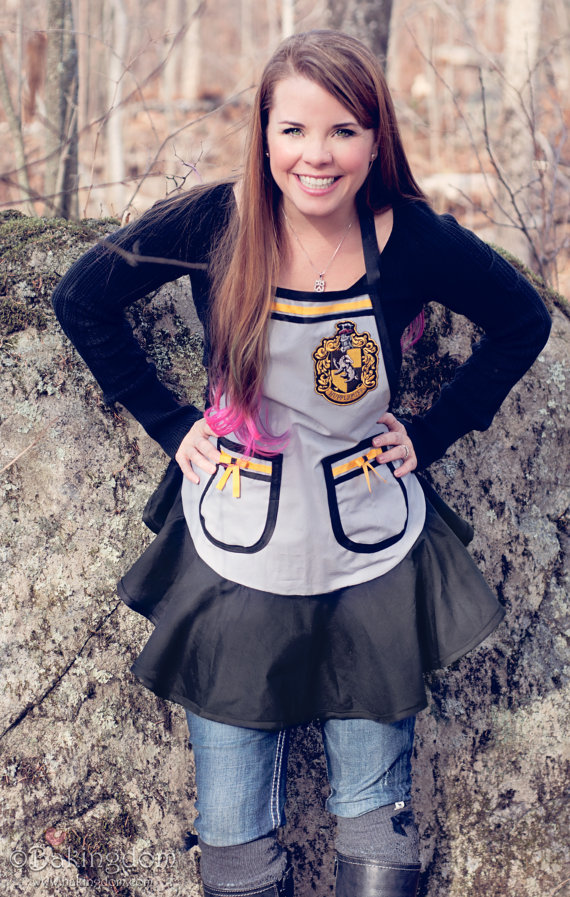 Harry Potter Aprons are handmade aprons with each Hogwarts' house colors and patch.  They are made to look just like the Hogwarts school uniforms! Gray bodice with a black ruffled skirt, trimmed with yellow and black grosgrain ribbon and an official Hogwarts House patch.  They are available in all the Hogwarts houses (Ravenclaw, Gryffindor, Hufflepuff, or Slytherin), as well as a Hogwarts version with the Hogwarts school crest.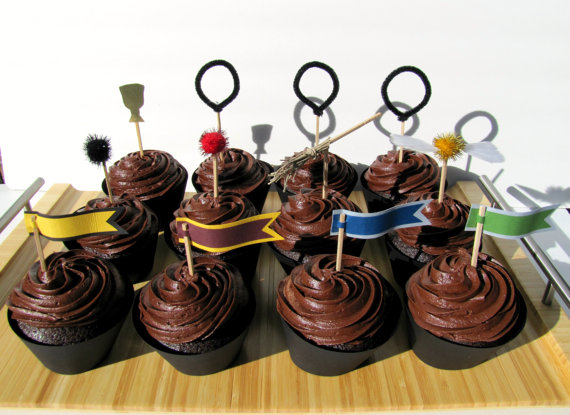 Quidditch Cupcake Toppers for your Harry Potter themed birthday! The set of 12 includes three Quidditch hoops, a Bludger, a Quaffle, the Golden Snitch, a Nimbus 2000, the house flags of Hogwarts:Ravenclaw, Hufflepuff, Slytherin and Gryffindor, and the Quiddtich Cup. Decorate your cupcakes or cake for a magical Harry Potter themed birthday.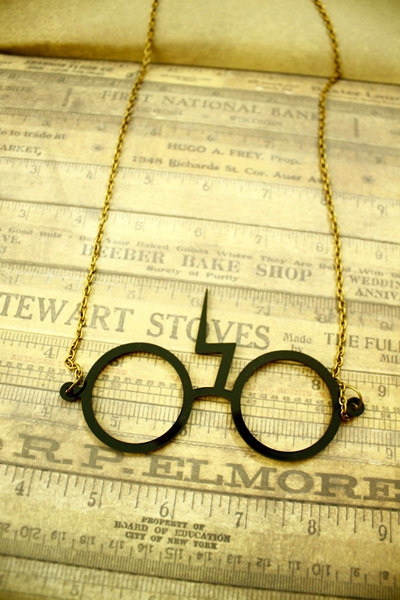 If you like wearing your Harry Potter Pride there are many pieces of jewelry including the Glasses & Scar Necklace, Bolt Ring, or I Solemnly Swear Bracelet.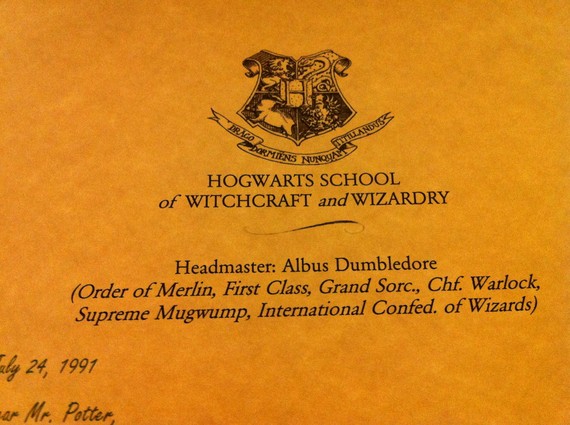 Now is the time to get your hands on a personalized HogwartsAcceptance Letter! Or, if you can bear to part with it, this makes an excellent gift for the Harry Potter fan in your life.  Munchkinzmomma Etsy Shop will create a replica of a Hogwarts Acceptance Letter for you that is sure to pass the most stringent of tests. Their forgeries are so detailed and exact, even the Dark Lord would not dare to challenge your claim to matriculate at Hogwarts.
World Of Harry Potter Clue Game
: Why play regular Clue when you can jazz it up with the secrets of the wizarding world of Harry Potter? Dark magic has been performed. A fellow student has vanished from the famous Hogwart's School of Witchcraft and Wizardry–and it is up to you to solve the mysterious disappearance. Play as Harry, Ron, Hermione, Ginny, Luna or Neville and try to discover who did it, what spell or item they used, and where the student was attacked.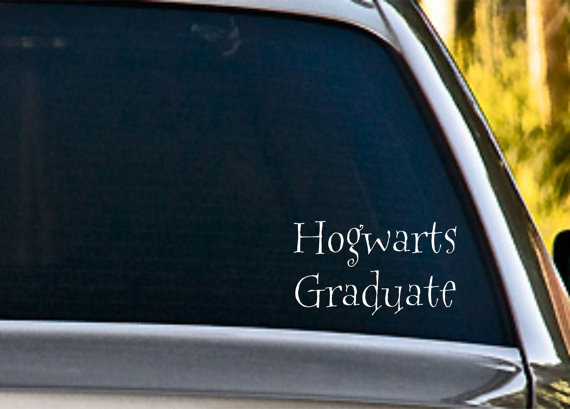 Finally, let everyone on the road know what you are with a Hogwarts Graduate Sticker.