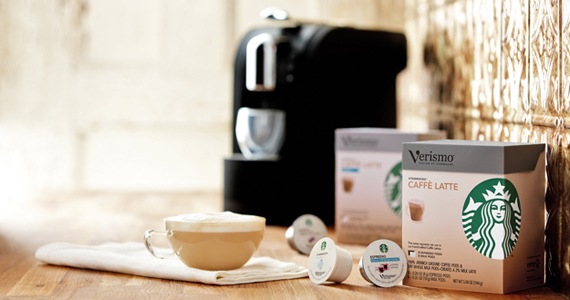 I'm really excited about Starbucks' new single serve coffee machine called Verismo
. What makes this better than Keurig's K-cup System is the fact that the Verismo can make espresso, brewed coffee and lattes. Don't get me wrong, I own a Keurig brewing system and I am thoroughly addicted to the crazy amount of variety of coffees available. My favorite K-Cup flavors are the Millstone Hazelnut Cream
and the Folgers Vanilla Biscotti
– but I digress. The new Verismo can also make lattes! Starbucks has also released their Milk Pods along with their array of coffee pods.

Now you can make a perfect Starbucks Latte at home, at the push of a button by using  Verismo Caffe Latte Pods
.
The innovation of fresh-packed Starbucks milk pods and the high–pressure Verismo System makes it all possible. Including a shot of dark, caramelly rich espresso, with creamy sweet real steamed milk.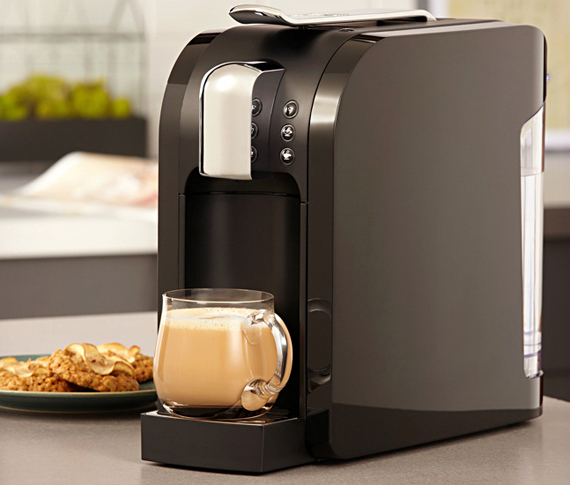 Verismo 580 Brewer Piano Black
 The High-pressure Verisimo brewing system heats up and is ready to make Starbucks-quality beverages in less than 15 seconds.  Its variable temperature system allows for optimum coffee extraction and milk steaming.  It also includes a built-in used pod removal that automatically moves up to 10 pods to storage for easy cleanup.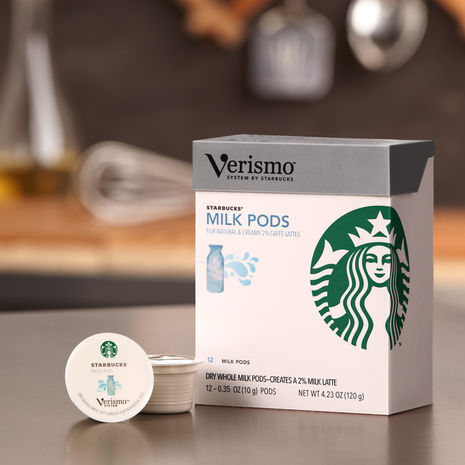 The same high-quality Arabica coffee you love from Starbucks—roasted, ground and packed fresh in Verismo pods. All ready to brew perfectly at home whenever you're in the mood.  Rich, Starbucks espresso at your fingertips.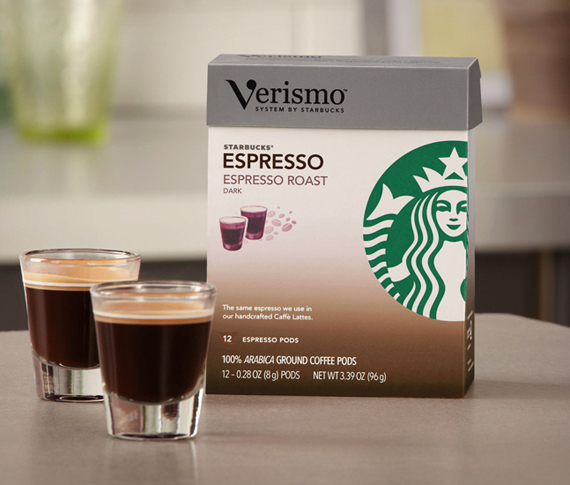 The Verismo System uses high-pressure Swiss engineering to bring you true Starbucks espresso at home, anytime. Deep flavor, rich crema and all of the complexity of the espresso shots you can find at a Starbucks coffeehouse.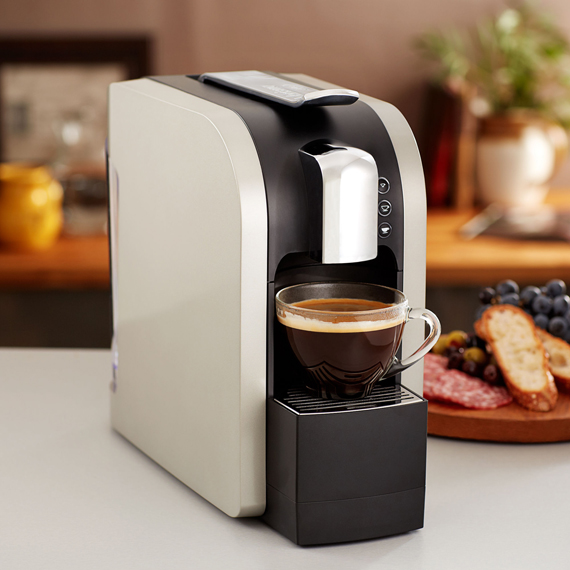 Verismo 580 Brewer Silver