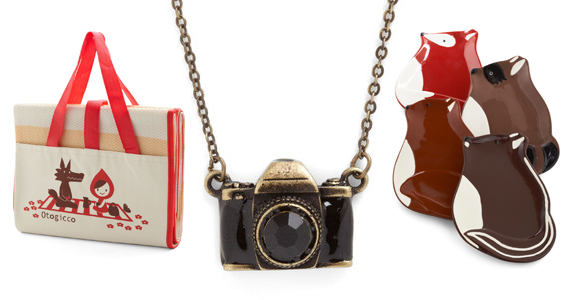 You love to go shopping with your best friend… why wouldn't you?  After all, you have the same rhythm, patience and taste.  Getting a Holiday gift for her should be so easy, right?  Yes, except for little problem about you also liking all the potential Holiday gifts you could gift her; and it's so hard not buy one for yourself.  We understand how you feel because we feel the same way.  Here are some things we just know our BFFs will love because we love 'em!  Take a look:  1. Camera Necklace, 2. French Bulldog Ceramic Rectangle Plate, 3. Forest Dish Set, 4. Whitney Coin Purse, 5. Elbow Gloves in Mediterranean Blue, 6. Shimmering Bow Belt, 7. All Mine Colored Pencil Set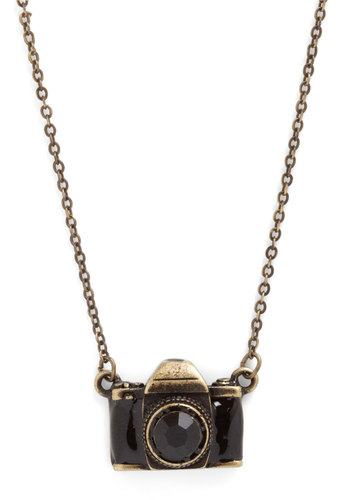 Camera Necklace.  Capture picture-perfect style by donning this darling camera pendant! Its antiqued brass finish and black gemstone lens bring your love of fashion and photography into focus.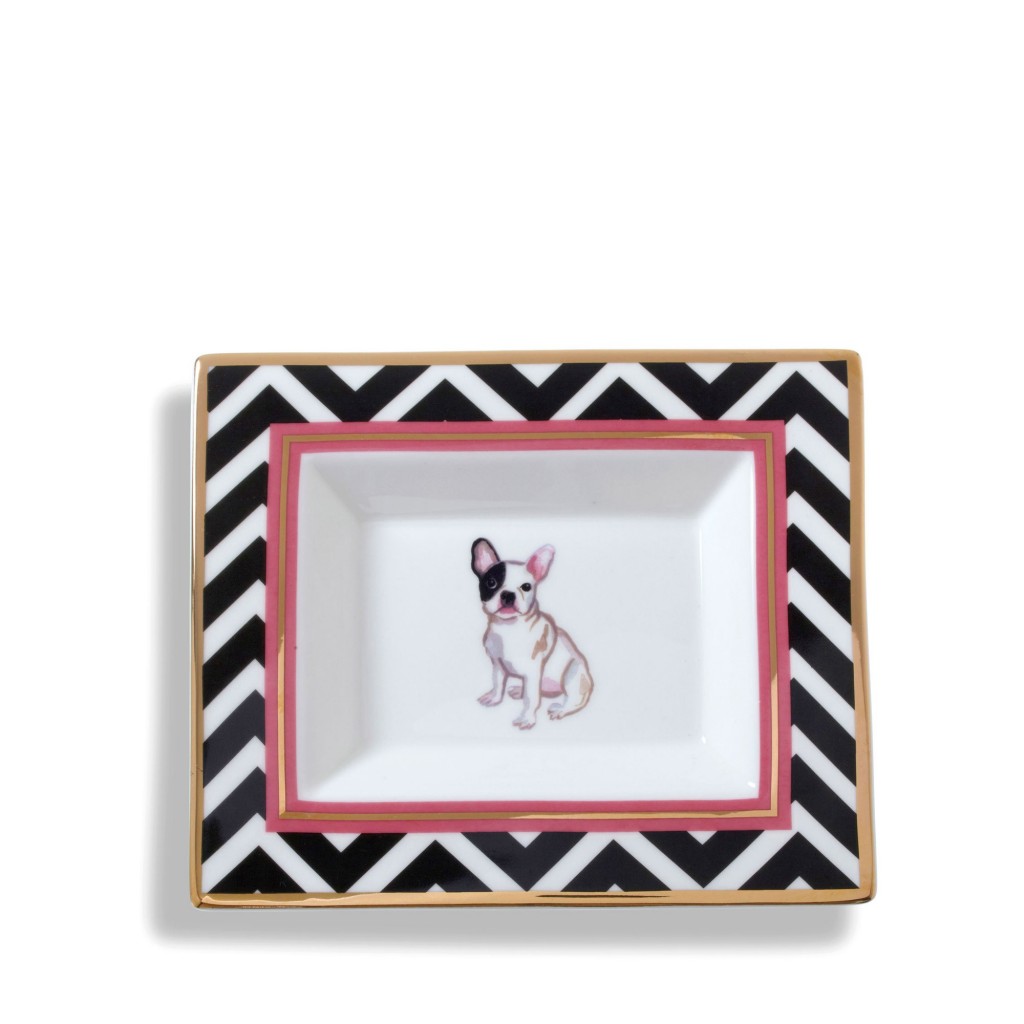 French Bulldog Ceramic Rectangle Plate.  Showcasing an artistic rendering of your favorite pooch, our decorative plates are a perfect way to pay homage to the adorable furry best friend.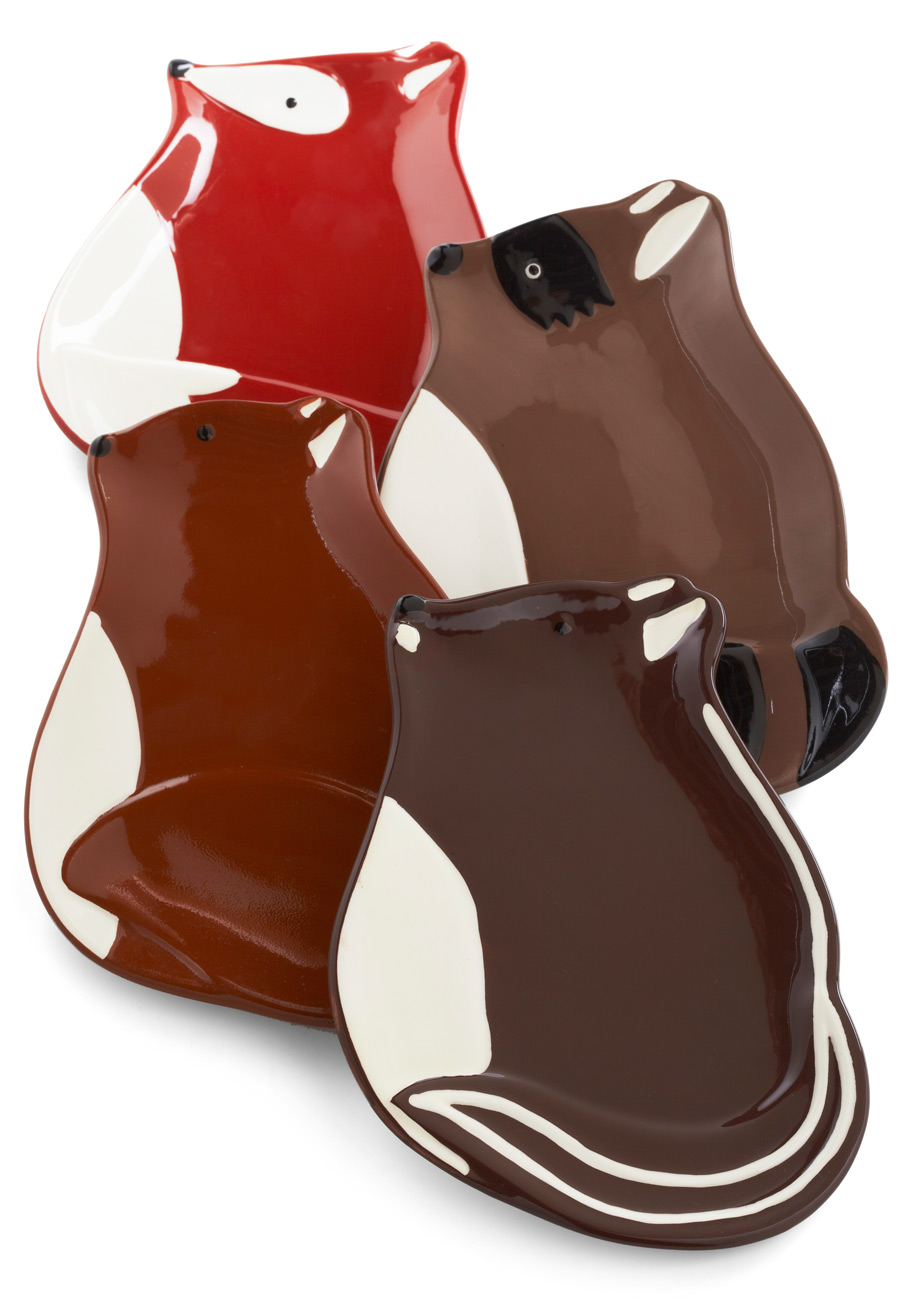 Forest Dish Set.  Right from the get-go, allow us to say that these sweet home accessories are unlike any other critters you've ever encountered. Crafted of ceramic in the shape of a red fox, wide-eyed raccoon, chipper chipmunk, and silly squirrel, these sweet serving pieces are perfect for any party or impromptu hangout sesh, making them the ultimate in creature comforts. Simply select the critter of your liking or round up them all for an all-the-more festive fete, then let this stack-able little set establish the tone in your rustic-chic decor.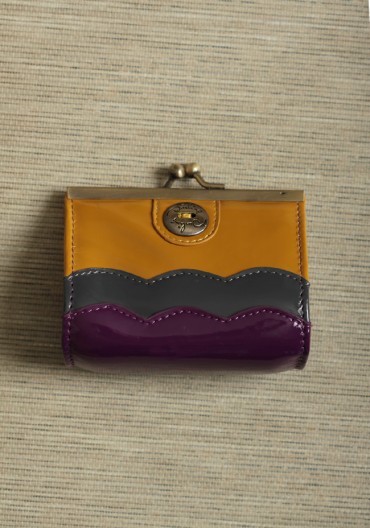 Whitney Coin Purse. This charming mustard yellow, gray and purple scalloped, colorblocked vinyl coin purse features four inner card slots and a brass-toned kiss lock closure. Perfect for keeping your purse organized or carrying alone!
Elbow Gloves in Mediterranean Blue.  An adorable bow ornaments the cuffs of these knit Mediterranean blue elbow-length gloves with ribbed hems.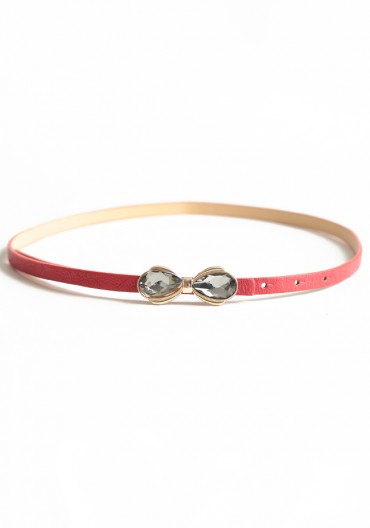 Shimmering Bow Belt.  A gold colored bow buckle with glittering silver hued details cinches this red leatherette belt.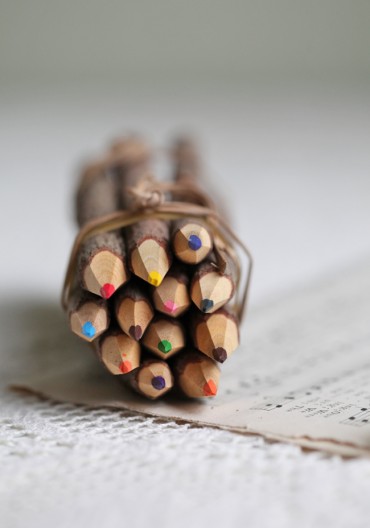 All Mine Colored Pencil Set.  Crafted with rustic charm, this set of twelve colored wooden pencils are perfect for sketching blossoming spring flowers or turning fall leaves