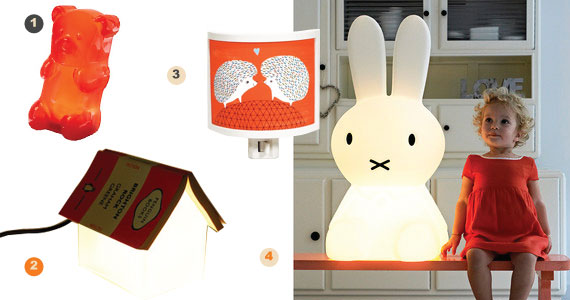 If you are looking for a kids gift that will not get overlooked stay clear from toys.  Creative nightlights will decorate their room for a long time and protect them from monsters crawling in the night.  Here are some ideas to brighten a kids night:  1. Red Gummy Bear Lamp, 2. Book Rest Lamp, 3. Hedgie Night Light, 4. Miffy Lamp
Red Gummy Bear Lamp. This gummy bear lamp only looks delicious enough to eat! This adorable character lights up when you squeeze his tummy. A sweet nighttime buddy and a darling addition to any child's room. Comes with a cord to charge in a USB hub.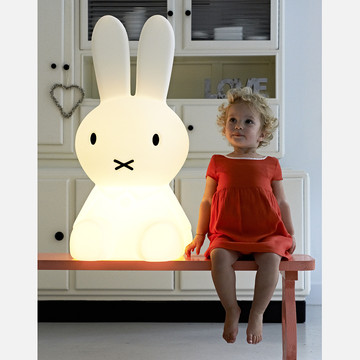 Your child is sure to adore this large white Miffy lamp from Mr Maria which takes the form of children's favorite character Miffy. The iconic rabbit lamp will make a charming addition to a bedroom or playroom and thanks to a brightness adjustor it can be used as a nightlight or as a bright light.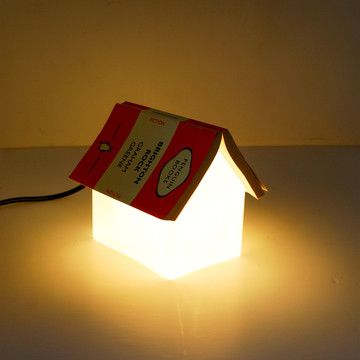 Catch up on some pre-bedtime reading with the Book Rest Lamp from SUCK UK. Made of frosted glass that gives off a soft, atmospheric glow for reading, this heartwarming piece will transform into a house when you set down your book. A gorgeous piece that saves pages and adds to decor? An instant classic.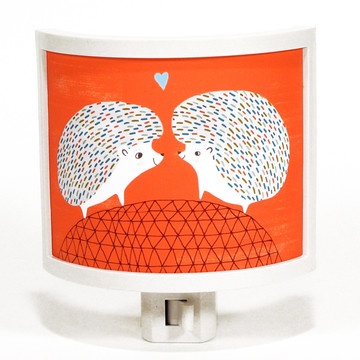 Hedgie Night Light: Hey Mom and Dad, are you still taking turns sleeping in Junior's room because he's afraid of the dark? Put an end to the ordeal, and give your little one some security, with this adorable graphic night-light from Common Rebels. Featuring artwork by Petit Reve, this friendly lamp is assembled by hand and bound to make that little guy or gal grin—even in the wee hours.