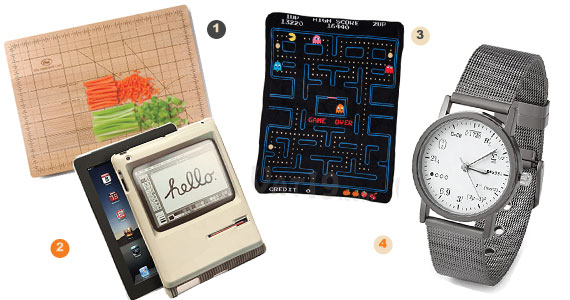 Ah yes, our beloved geeks.  I find gifting for geeks is the easiest for me. Most likely it's because I am a verified geek myself.  The geeks I know have very specific hobbies and they like to show the world they like them.  There are many kinds of geeks.  We have the Math and Science kind, the computer kind, the gamers, the tv show fanatics, and many others.  So the key is to find out what kind of geek is your geek.  To accomplish this just give them a quick accessment next time you see them.  You can be sure they will be wearing a t-shirt or accessory that alludes to their favorite geeky quirkyness. Here are some ideas in the different categories: 1. Geek Wrist Watch
, 2. Computer Keyboard Doormat
, 3. Periodic Table Shower Curtain
, 4. Padintosh Case For iPad
, 5. Obsessive Chef Cutting Board
, 6. Pacman Blanket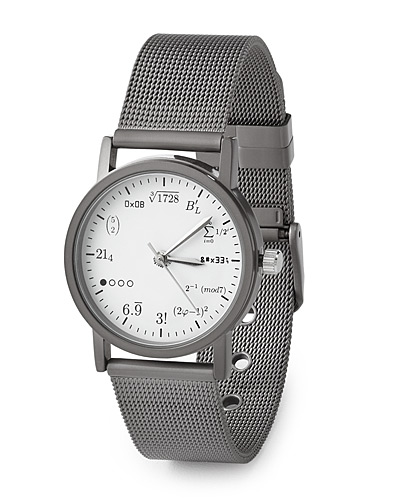 Geek Wrist Watch
. Regular numbers? Those are for amateurs. Show off your mathematical prowess with a watch that features the equivalent notation of each number. Cheat Sheet (included with each watch).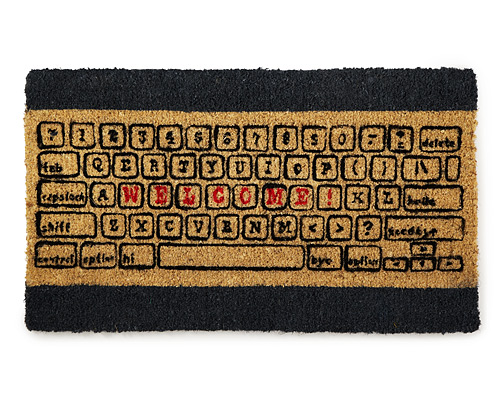 Computer Keyboard Doormat
. Whether you're searching for a Mac maven or Linux loyalist, here's a carpet any computer lover is sure to click with! This charming keyboard-patterned coir mat is the key to kicking back without feeling pressed to clean the house after every entry. Since coir is a natural, durable and renewable fiber, these quirky mats are excellent at trapping dirt and easily shake clean. So there's no need to get keyed up about slopping soggy shoes through the house, simply wipe those dirty soles on this super absorbent mat in order to keep the mess contained.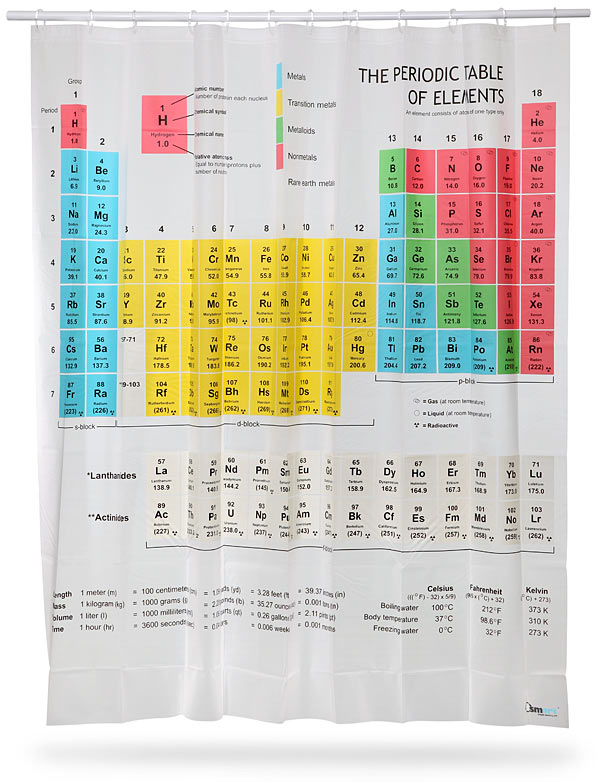 Periodic Table Shower Curtain
. All the time you spend in the bathroom, you might as well brush up on your transition metals, and your lanthanide and actinide series. Jog those brain cells with some steaming hot water, and a giant six-foot tall periodic table.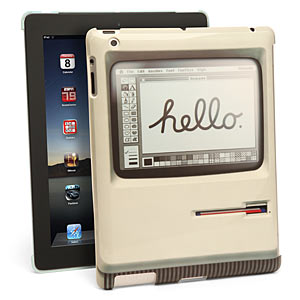 Padintosh Case For iPad
. For the hardcore Macintosh geek (you know, the ones who remember when they were called "Macintoshes"), the Padintosh is the perfect iPad 2 & 3 case! Rock the retro look with this case, styled after the original with Apple Macintosh — complete with floppy disc slot and beveling around the "monitor." Nostalgia at your fingertips! This case isn't just about funky style. The ultra-thin hard casing will protect your iPad from accidents, and it's compatible with the Smart Cover you already own.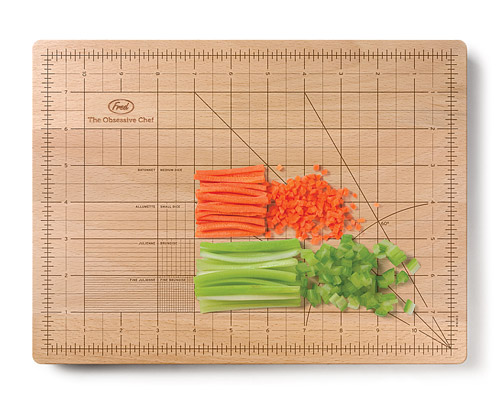 Obsessive Chef Cutting Board
. When cooking, do you get frustrated trying to measure out a precise "dash" or "pinch" of an ingredient? Are you not satisfied until you're sure your celery has been "minced", rather than just "diced"? Well, it's time to let your inner obsessive loose in the kitchen, with this precision cutting board. The durable, beechwood board is clearly printed with absurdly detailed measurement markings, allowing you to chop perfectly square roots or calculate a slice of "pi" with absolute precision.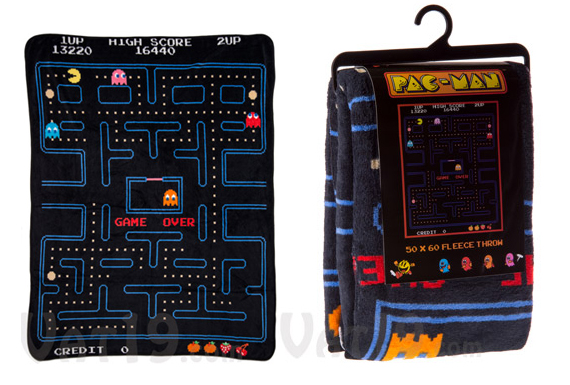 Pacman Blanket
. This awesome throw measures 50″x60″ and features the game screen from the classic arcade favorite Pac Man. Made of ultra plush raschel fleece and perfect for the couch, bed, or to hang, this cozy throw is sure to make a great gift!