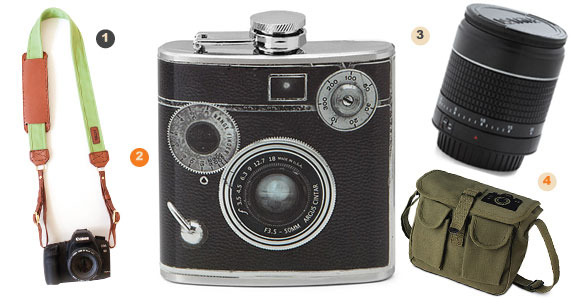 I have friends who might as well have view finders instead of eyes.  They see the world through a camera lens and it is a privilege to see the world through their photographs.  Their world seems a little sweeter at times, a lot darker at others, and the little details I normally overlook can make a moment in time majestic .  Here are some gift ideas for those who carry their camera everywhere they go: 1. Camera Flask
, 2. Zoom Kitchen Timer, 3. Iconic Camera Bag
, 4. Fotostrap Avocado
Camera Flask
. This double gauged, stainless steel "camera" holds 6 ounces of your favorite "film." The handy flask has a secure, screw-top closure, and the graphics of a vintage camera are printed on FDA food-grade, tear-free poly-paper. Warning: If focus becomes blurry after continued use, a tripod is recommended for stability. After four shots, something will most assuredly develop.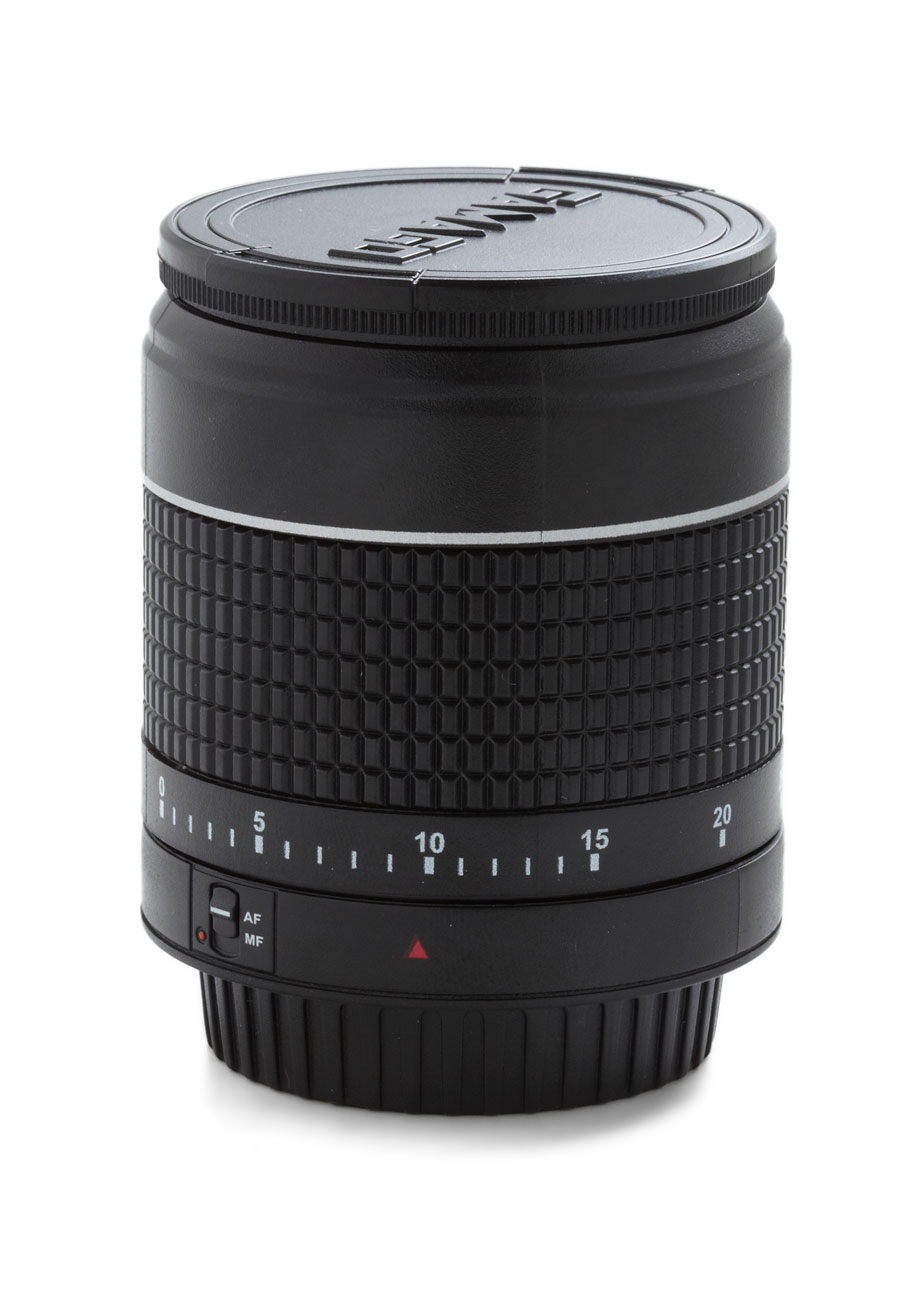 Zoom Kitchen Timer.  Baking your famous Darkroom Chocolate Brownies and Film Projector Tarts will be even more picturesque when your view through the oven door is framed by this lifelike lens timer!  This pretend camera-bag staple features an hour of tiny increments along its focusing ring, which twists with a flick of the wrist. Set it by the stove in the kitchen or the print dryer in your studio to ensure that every gingersnap glamour shot is perfectly sweet!
Iconic Camera Bag
. Army green canvas and messenger bag style converge for this no-nonsense bag that's perfect for toting around your camera gear, wallet, phone or all of the above. The handflocked black camera icon brings a bit of whimsy to this utilitarian bag even while giving a hint about its functionality. Features one main compartment with two smaller Velcro outside pockets plus an adjustable shoulder strap. Compact enough to be convenient, large enough to be functional.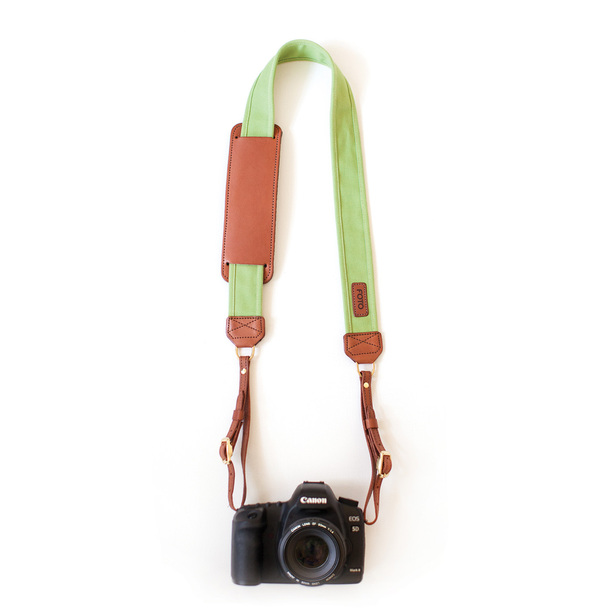 Fotostrap Avocado: Behind every photograph is an even greater story. Go forth and capture memories with this vintage-inspired Fotostrap. Adjust the strap length to your most comfortable fit, and you're all set.