Wooden Artist Necklaces are 100% Maple Wood pendants based on a character from artists: Piktorama, Pow Pao & Crowded Teeth. There are 3 different styles to choose from: Afro Kelvin, Chubby Unicorn and Rainbow Bear.  Each design runs in a limited edition of 50 pieces and is available for $40 at pinkghost.  All the pendants are cut, painted and hand-assembled in the US and include a backing plate that gives you a better peek into the character's world.  Take the pendant out of the plate and onto your next adventure.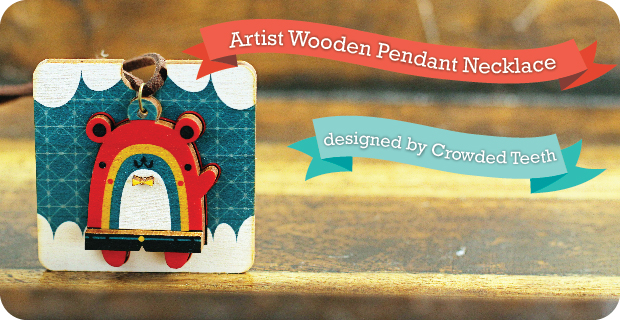 Rainbow Bear Necklace by Crowded Teeth. This Rainbow Bear is part of Crowded Teeth's magical universe. If you are a fan of her colorful and adorable work you will love hanging out with this bear. If you are a Crowded Teeth fan, grab a Crowded Teeth Chubby Book too!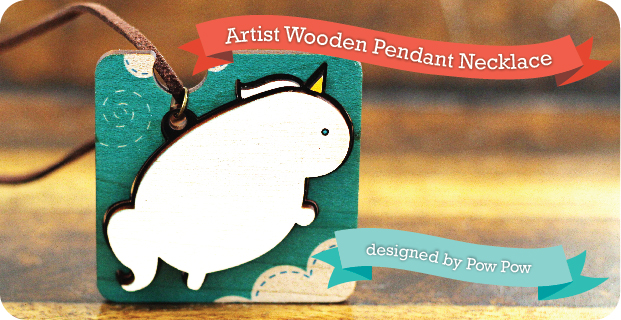 Chubby Unicorn Necklace by Pow Pao.  This overweight Unicorn keeps a rigorous diet of macarons and would love to hang out with you.  You can normally find him swirling around in the clouds or out dining with his foodie friends.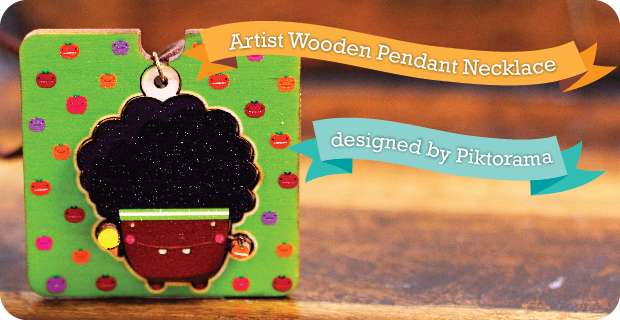 Afro Kelvin Necklace by Piktorama.  This little afro guy is called Kelvin. He likes to eat fruit and ice cream while he rocks to his favorite beats.  Take him with you and he'll add some vintage style with his retro hairdo and sweat band.  If you are a Piktorama fan, grab a Piktorama Chubby Book too!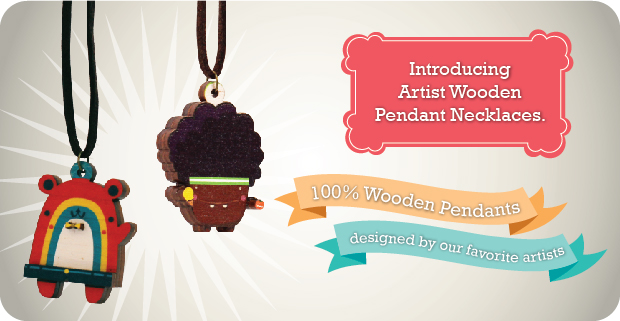 We hope you like the new line of Pinkghost Artist Products!