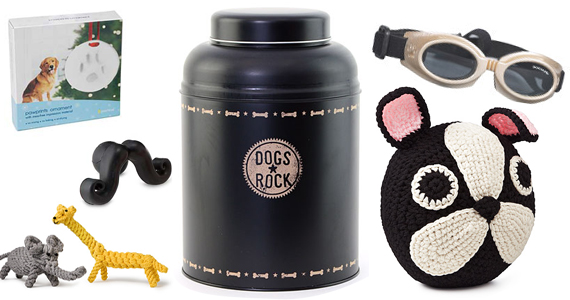 I must confess.  I am one of those people that owns a dog and considers them a family member.  I might go as far as comparing my doggie, Pancho, to your baby.  I know, bad me. But I love him so!  If you are like me and have a special place in your heart for your pooch you will need to have a gift for them to open on Christmas Day.  Here are some gifts I had in mind for Pancho:  1. Silly Dog Toys: Mustache & Giant Tongue
, 2. Jerry Giraffe and Coco Elephant Chew Toys
, 3. Pet Print Ornament
, 4. French Bulldog Pillow
, 5. Retro Rockin' Treat Can, 6. Doggles Dog Eye Protection
Silly Dog Toys: Mustache & Giant Tongue
. Do dogs have a sense of humor? Their owners sure do, as evidenced by these wacky dog toys. Made from non-toxic, solid natural rubber, each ball is attached to either an enormous red tongue or a villainous handlebar mustache. Toss the ball out, and your dog brings it back in disguise. An instant conversation starter, it's sure to make you the star of the dog park.
Jerry Giraffe and Coco Elephant Chew Toys
. A healthy alternative to your favorite shoes, these vegetable-dyed, 100% cotton rope chew toys are playful pals that are gentle on your dog's chompers. Whether your pet is a teething pup or simply needs something to sink his teeth into, these animal friends show tough love while playing nice: the ultra-durable rope slowly frays over time and acts as doggy dental floss.
Pet Print Ornament
. Now you can adorn your Christmas tree or holiday setting with a tiny paw print of your most cherished member of the family! Perfect for any pet lover, the paw ornament kit comes with plastic shaping ring, impression material, plastic straw hole puncher, directions and beautiful red and green satin ribbon for hanging.
French Bulldog Pillow
. Looking for a lapdog to lounge with? This plush, crocheted French Bull Dog is bound to charm both kids and grownups alike, whether it's sitting curled up on your couch, snuggling with you as you take in your favorite show, or nuzzled behind your head as you read your latest page turner.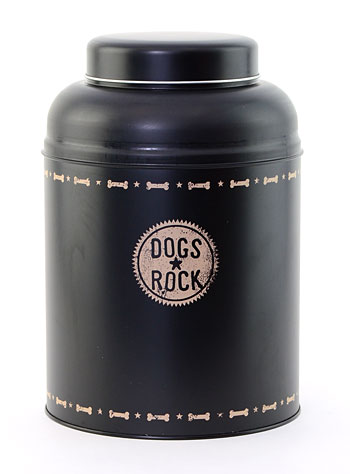 Retro Rockin' Treat Can.  Everyone knows your dog rocks, so why not store his/her treats in a "Dogs Rock" treat tin? This simple yet stylish retro inspired tin is sure to meet your pooch's approval since it will be filled with yummy treats.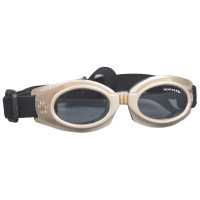 Doggles
do more than just look great, they protect your dog's eyes from the sun, wind, dust and debris. Great for use when outdoors, boating, camping, skiing, and more. May also be used as post-surgical eye protection or to protect eyes after injury (please consult with your veterinarian first).  Features:    Designed for comfort with flexible, foam-cushioned frames.