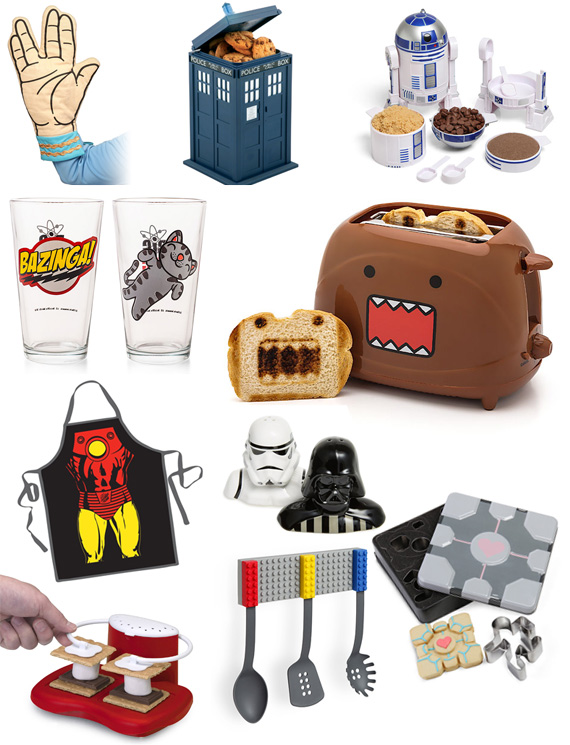 A must have for any Dr. Who fan. It features light and sound effects. The talking cookie jar is activated by pushing the lamp or closing the lid.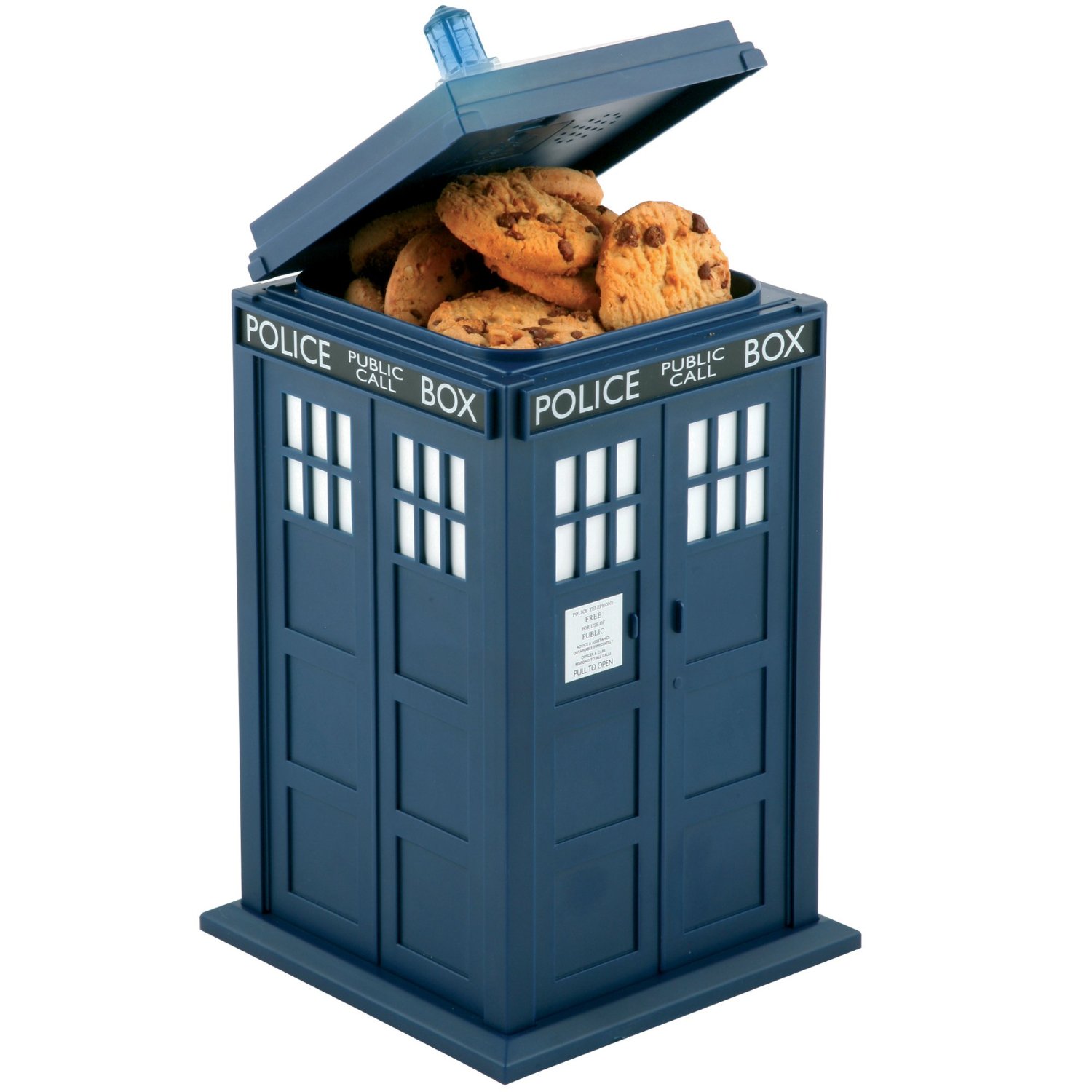 This set of R2-D2 Measuring Cups disassembles into 4 measuring cups plus 4 measuring spoons and reassembles in a snap (fortunately, it's not as complicated as C-3PO). Each has its measurement written inside so you can't forget what they are and handles on the back that don't distract from R2's aesthetic. The only problem we can foresee with these is that if you show somebody else your R2-D2 Measuring Cups, you may have to install a restraining bolt to keep them from wandering off.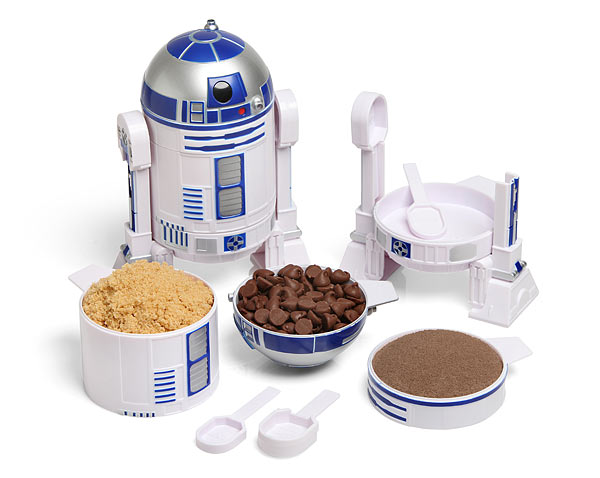 Not only does this Oven Mitt protect you beautifully, it also greets you with a warm Vulcan sign of peace. No longer will you have to choose between burning your food or burning your hands! The Star Trek Oven Mitt is too unique and too awesome to be shoved in a drawer. You'll have it displayed where everyone can see it. Get the Star Trek Oven Mitt: Cook well and prosper.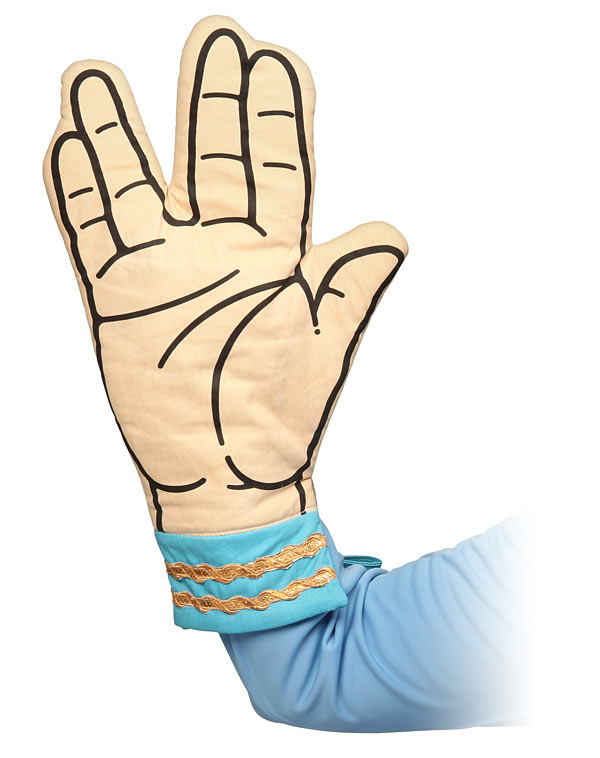 Whatever your drink of choice, pour it into one of these fine pint glasses. This set of two officially-licensed Big Bang Theory pint glasses feature the show logo. One one glass is Sheldon's catchphrase, "Bazinga!" and on the other is a drawing of Soft Kitty.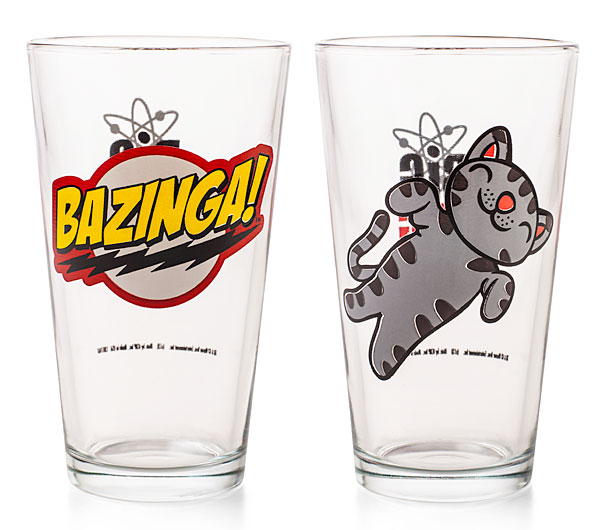 The brick is integrated into the handle, so you don't have to work around it while using the utensil for its intended purpose. And when you're done with it, back to the baseplate on the wall it goes. And, let's face it. You're less likely to misplace things if it's fun to put them back, which means you'll always know where your ladle, spatula, and pasta drainer are. The rest of the utensils will have to fend for themselves.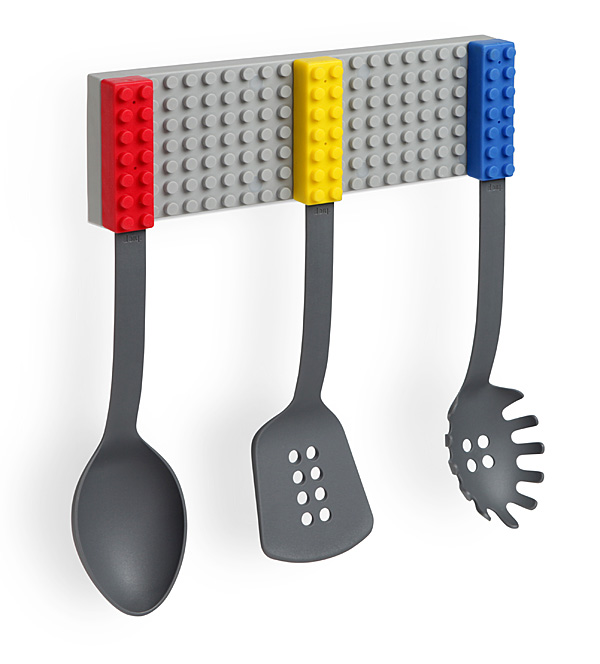 This Domo Toaster helps you start each morning saying, "Hello, Domo." With five settings, the toaster lets you slightly brown, or scorch Domo's lovely face onto your toast.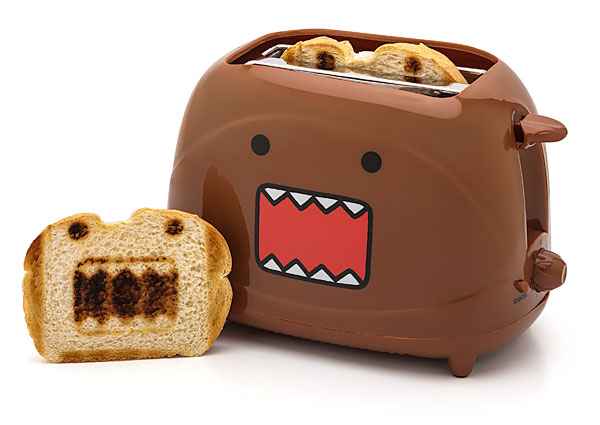 The penalty for joking about Cave's mom? No cookies. That's right, you'll find your Aperture Science Holiday Gift Package is missing the sandwich baggie of Mrs. Johnson's Made From Scratch Science Cookies. Then you'll have to watch everyone else enjoying delicious frosted sugar cookies in the shapes of familiar faces around Aperture Labs.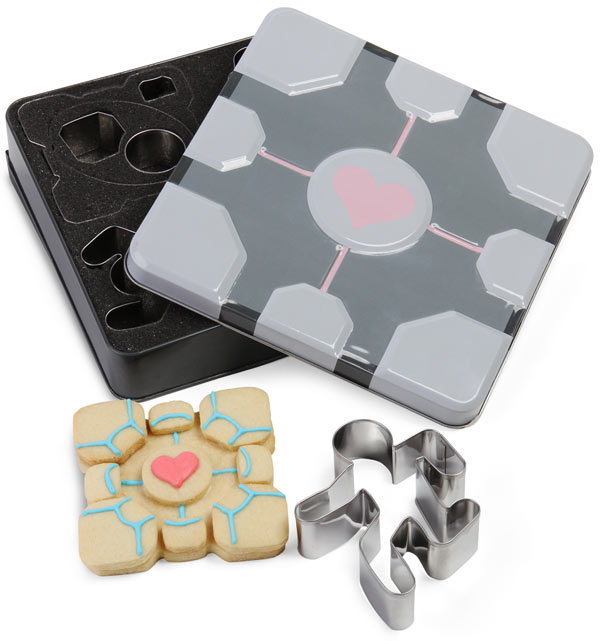 A man of genius intellect and superhuman strength takes over at the grill. You've done your bit out there, only Iron Man can do what needs to be done! Cook up a meal no mortal can resist in the Marvel Iron Man Be The Hero Apron.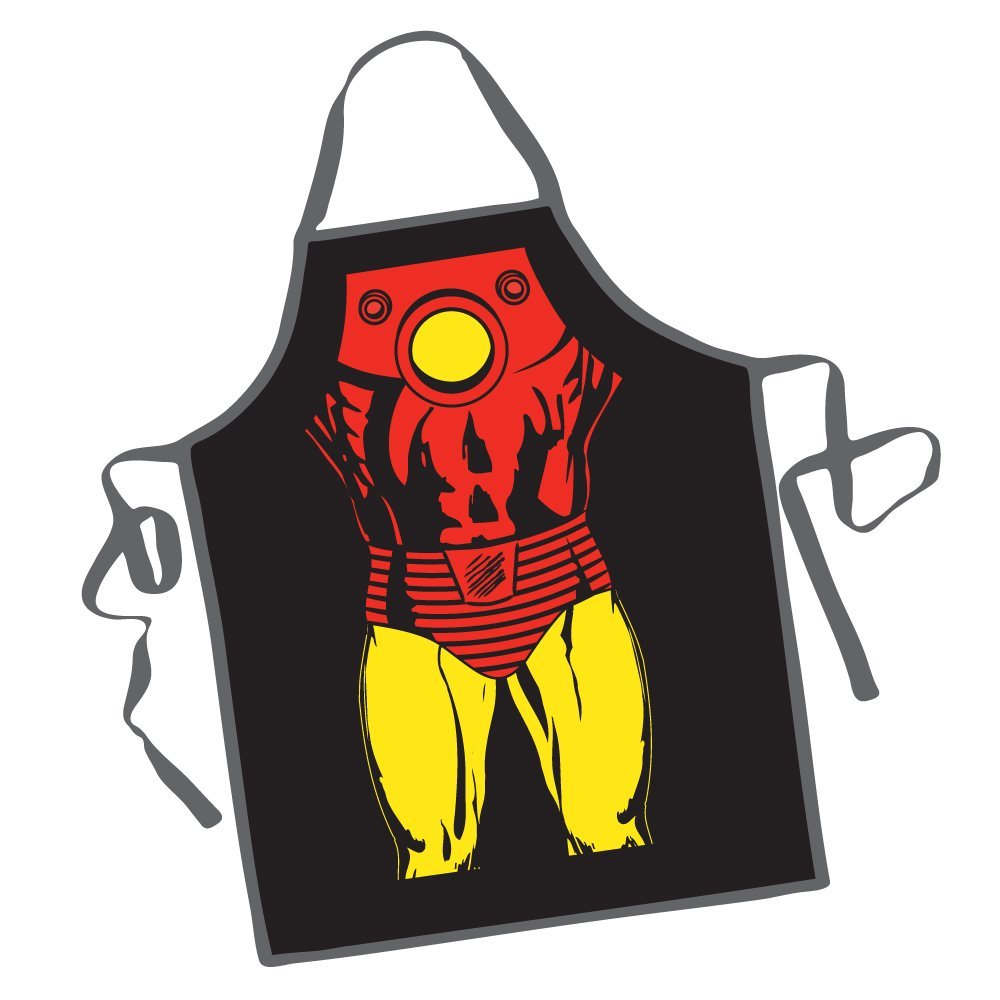 The Prepworks microwave S'Mores maker allows you to make the classic S'More treat right out of the microwave. You can microwave two S'Mores in 30 seconds or less using this innovative product. Just fill the water reservoir, place your graham crackers, chocolate and marshmallow on the tray and heat. The marshmallow and chocolate heat at the same time, thus ensuring a perfect S'More every time.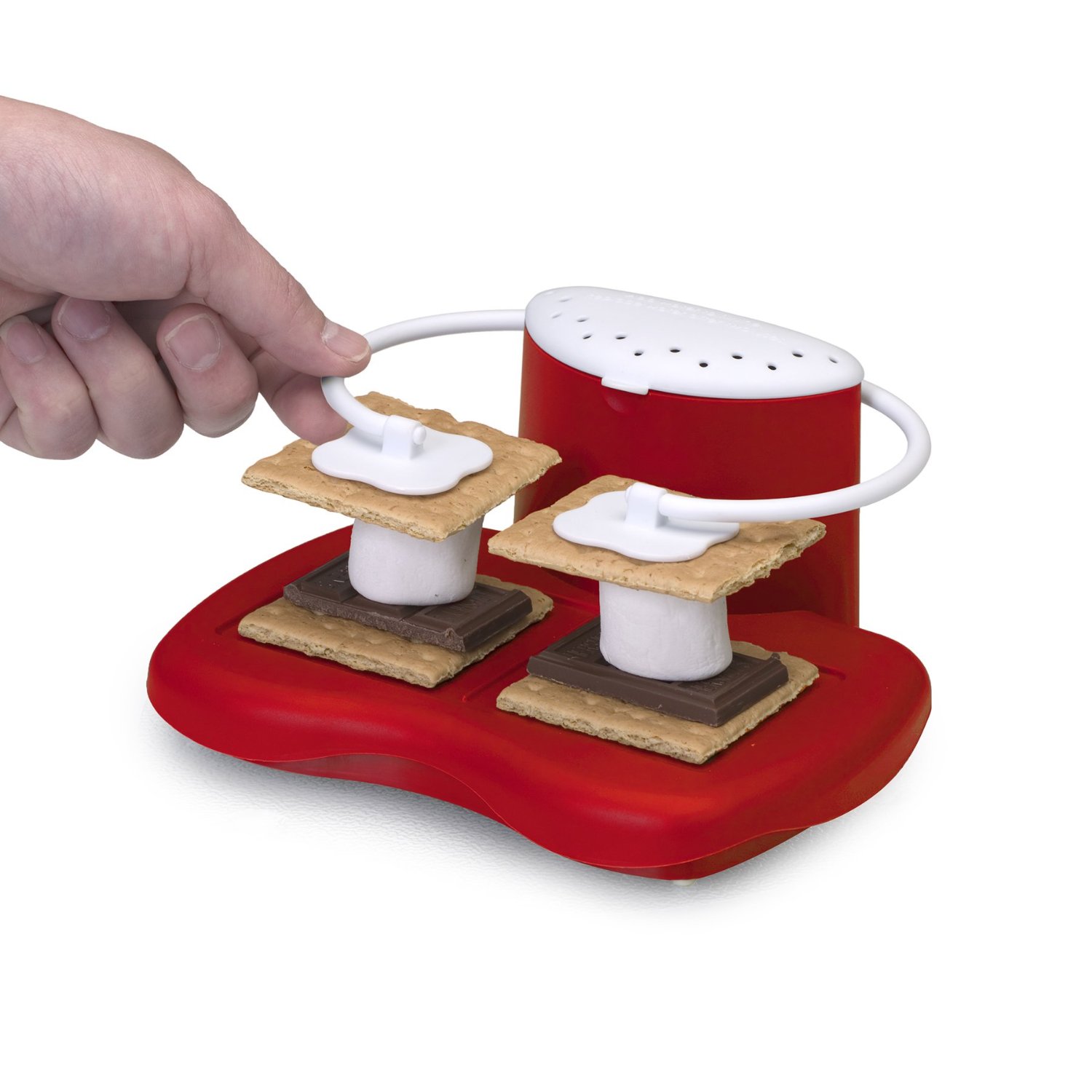 Spice up your dinner table with a set of ceramic shakers shaped like a Stormtrooper and Darth Vader. Feel free to hum the Star Wars theme as you shake.