If you are looking for a gift for someone who loves the sea, sea animals or more specifically whales, then this post is for you. I stumbled upon some really cute whale patterned housewares at West Elm and realized that I wanted to see what other whale marvels I could find. It turns out there are many whale products (in case you have a nautical theme in your house or Moby Dick is your favorite book). Even if your house is not a shrine to the almighty ocean, you can still add a single cute whale to your decor. Why? I'll tell you why; because these wonderful creatures don't go out of style. Let's begin our immersion into whale overload.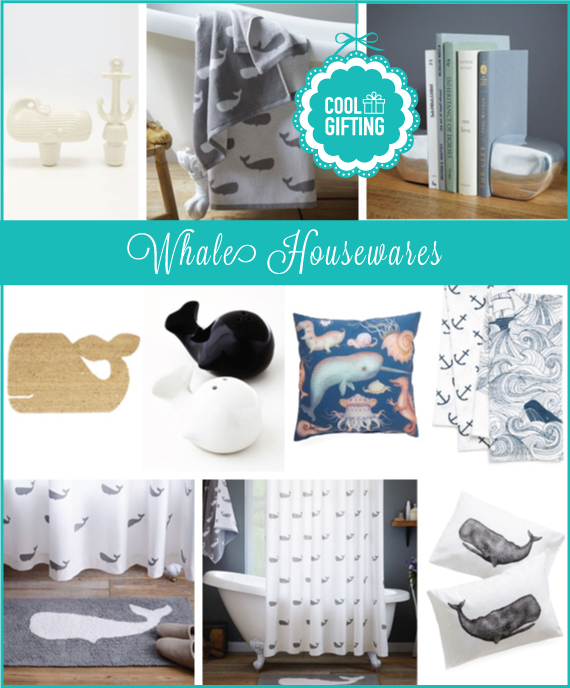 You get two different towels in one! Each side has the contrasting pattern of whales than the reverse. If you are feeling like you'd rather have white towels in your bathroom one day and feel like having gray the next day – go right ahead. Just fold them the right way :) These whale patterned towels are available in several sizes including bath towel, hand towel, and wash cloth.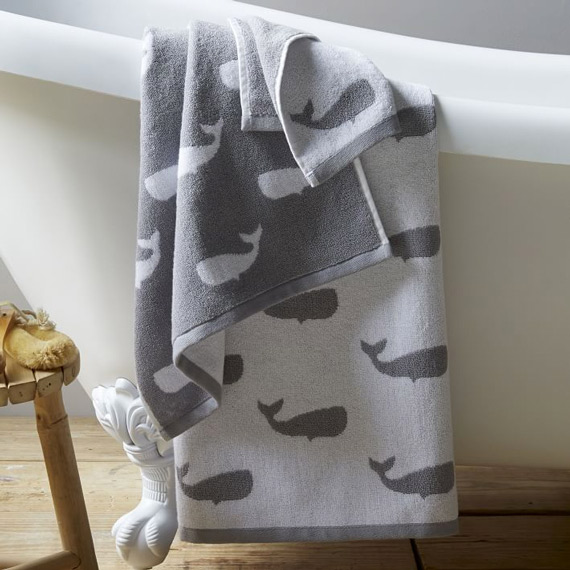 Shop Whale Inspired Gift Ideas

Jonathan Adler has great style. His playful and colorful patterns are always modern and classy. This bottle stopper duo continues Jonathan Adler's genius design streak. It would be a fantastic house warming gift. Any wine lover can appreciate a bottle stopper but this whale and anchor are not just practical, they are decorative too.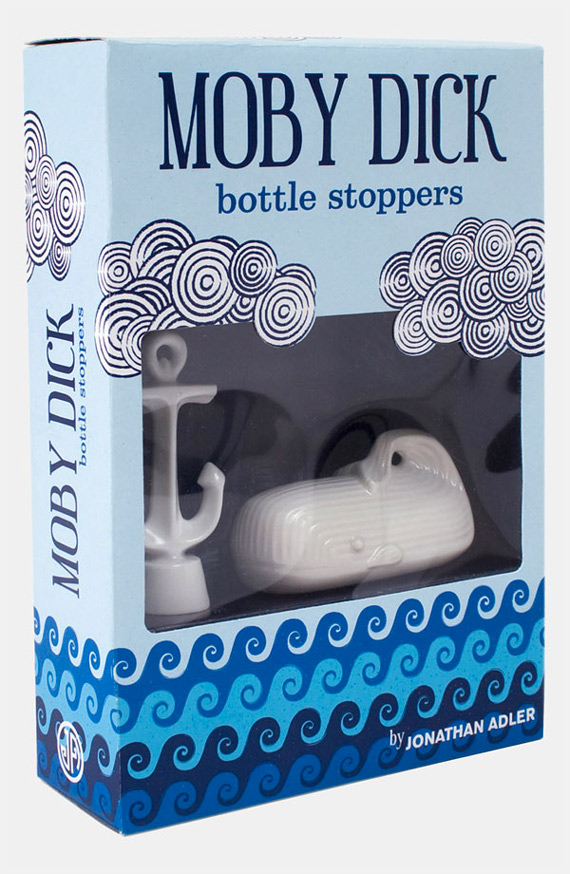 Wrap yourselft with silver tiny whales every night to keep you cozy. It doesn't matter how old you are, these nautical themed sheets will add some character to your room. They are available in twin, full, queen and king sizes.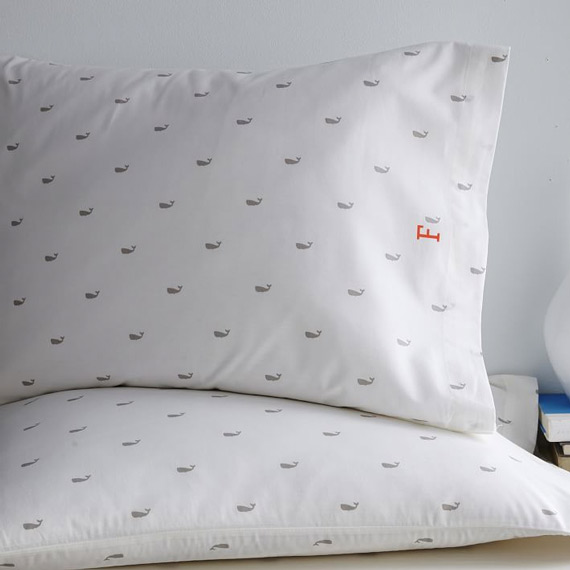 These metallic-finish, whale bookends are the perfect gift for the book worm and/or whale lover.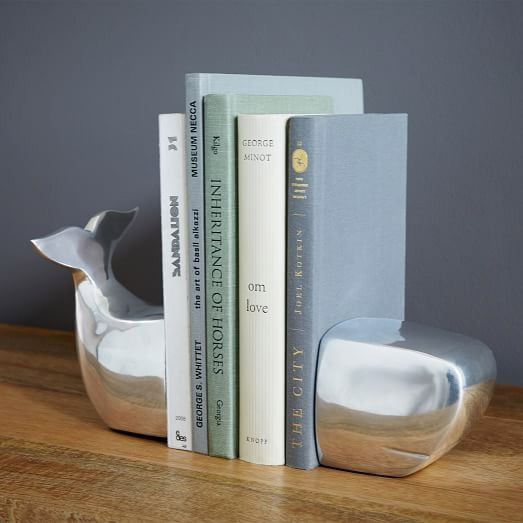 Step onto a fuzzy whale of a mat everyday after your shower. This cute chubby whale will dry your feet while adding a whimsical touch to your bathroom.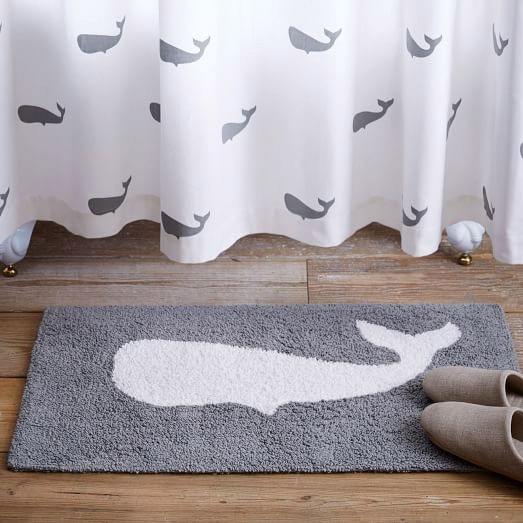 Add these whale pillow cases to your nautical themed bedroom. Dream of the high seas, sailors, and adventure.
This whale patterned shower curtain matches the adorable whale bathroom mat and whale patterned towels mentioned earlier. You know what I always say – you can never have too many whales in the bathroom.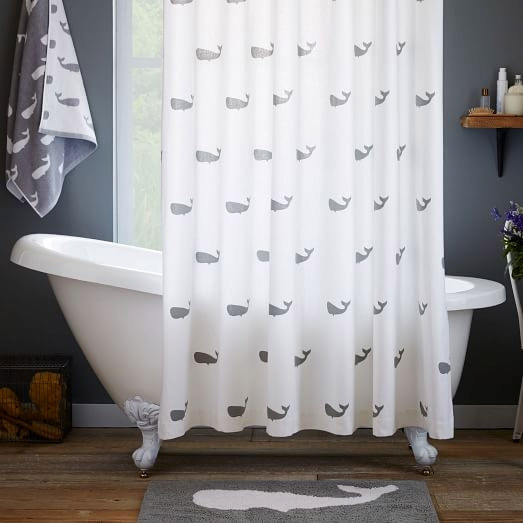 This impossibly cute whale shaped doormat is smiling. Welcome your guests and yourself with this durable and adorable mat.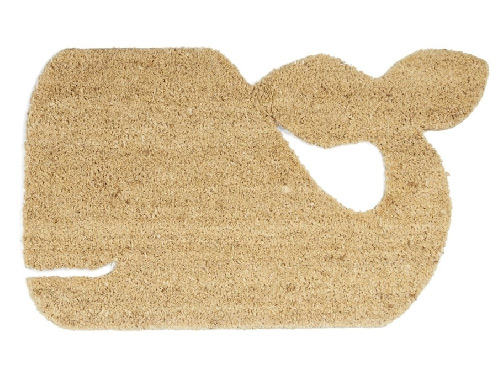 They're chubby, they're whales, and they are the cutest salt and pepper shakers I have seen in a while. They are also the perfect gift for the kawaii lover.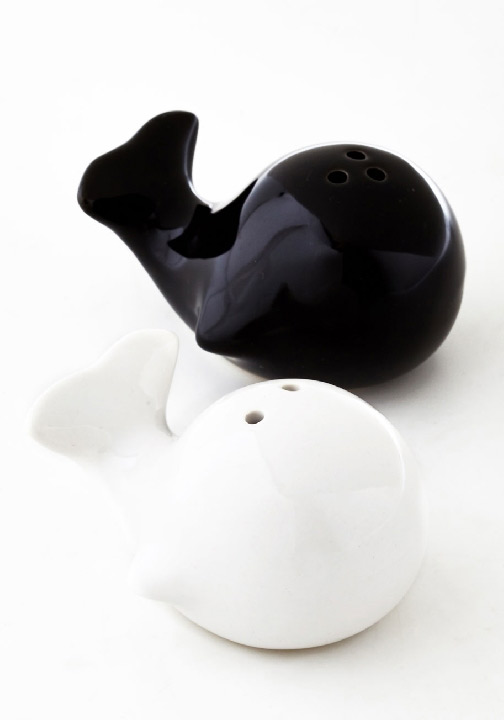 Ah narwhals, the unicorns of the sea. Add this beautifully illustrated pillow to your living room decor.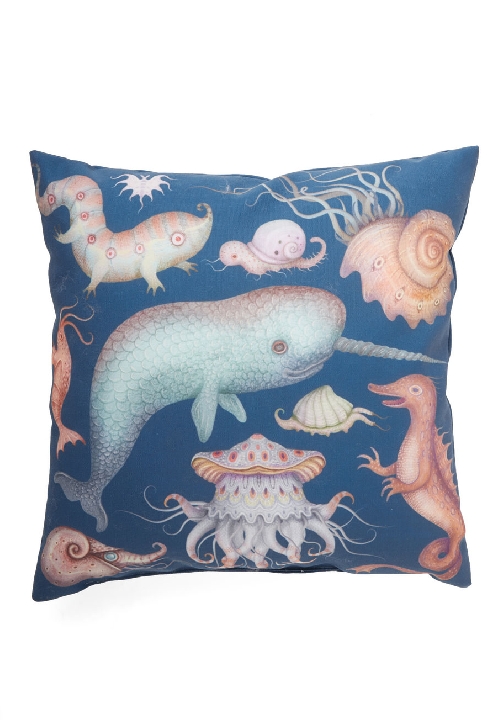 I love the designs of these tea towels; especially, how the artist represents the waves. Grab these towels as te perfect housewarming gift.