How will you be celebrating St. Patrick's Day this year? Our local Coral Gables pub, John Martin's Irish Pub, will be having a block party celebrating St. Patrick's Day. There will be fish and chips and other yummy food and drinks. There will also be a U2 tribute band playing U2 covers throughout the celebrations. I can't wait for the festivities to begin. I've been looking for something green to wear in my closet but I haven't found anything. So I've been window shopping green dresses online, looking for comfortable dresses. I decided to share my final contenders with you. If you're looking for a St. Patty's Day outfit you might as well take a gander :)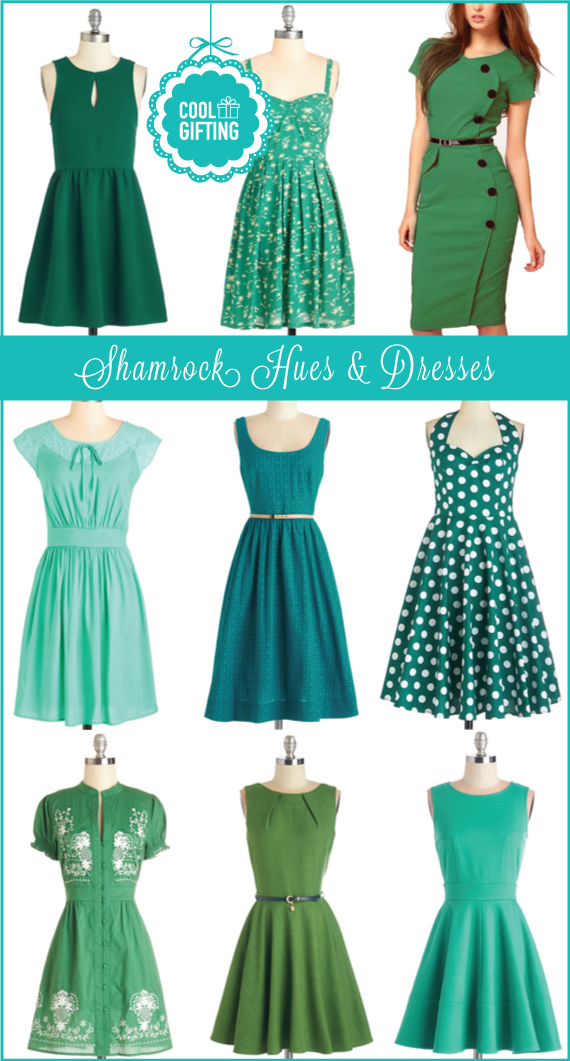 I liked this dark green skater dress because it has a fit and flare silhouette. Fit and flare dresses are always the most comfortable while remaining flattering. I also like the tiny cutout in the front. It gives the dress a unique detail.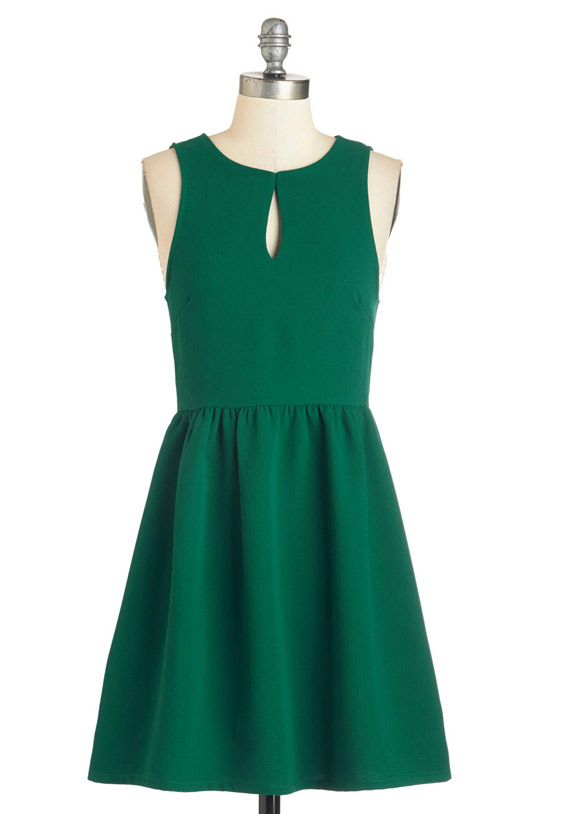 This is another fit and flare dress but in another shade of green. I own several of these dresses by Closet in different colors because they make you look fantastic. The fit accentuates your waist and makes you feel great. I also love the flowy skirt when I am dancing. It gives a nice effect when you twirl :)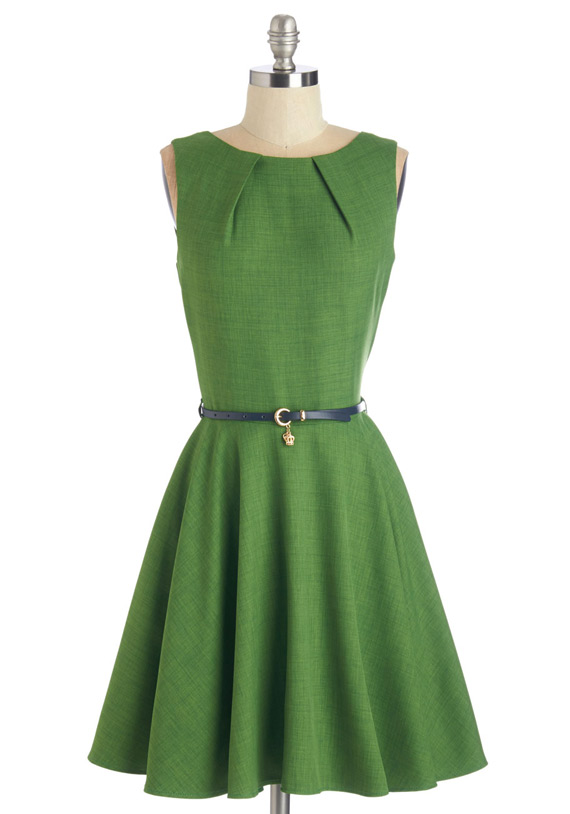 This dress looks so breezy. Even the palm print adds to the sensation that you are feeling the ocean breeze on your skin. Down here in Coral Gables, the winter is over. We have to wear cool dresses that keep you comfortable during a block party outside. The straps and bralette details also give this dress bonus points.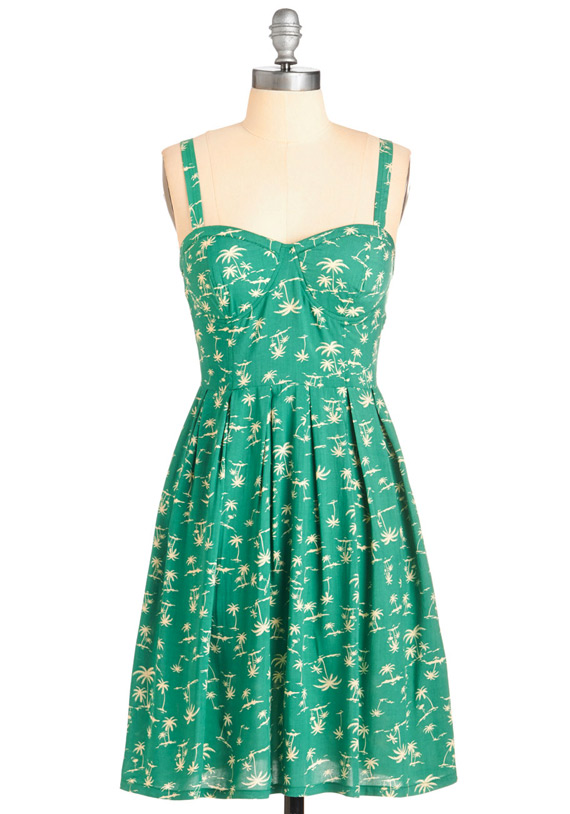 Of course there is a mint dress in my St. Patrick's Day selection. After all, mint is a shade of green. This dress looks really comfortable and is made of lightweight fabric. I like the eyelet detail in the top and the little bow. It also has a piece that accentuates the waist separating the top from the skirt. What a pretty dress.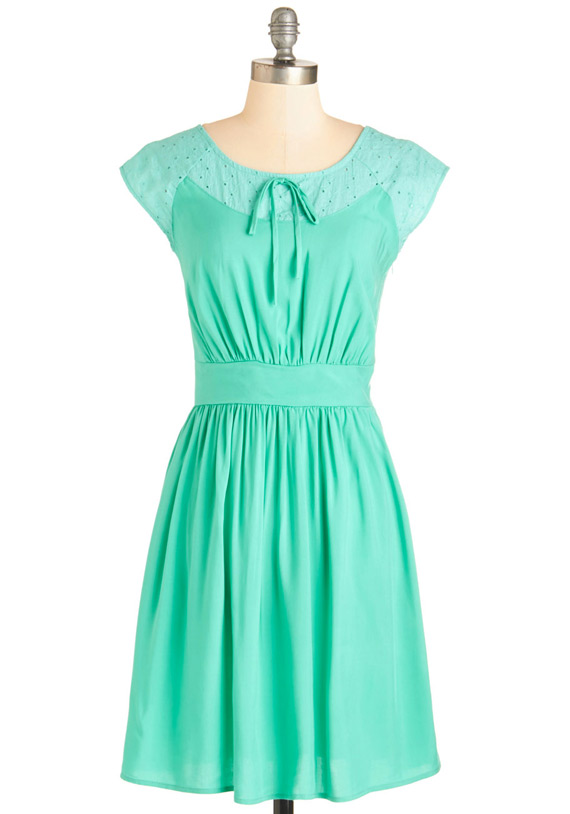 It's the best when dresses include a belt. It's like getting a freebie accessory with your dress. Most of my skinny belts came with dresses. That is how come I have them in so many different colors. Then, you can use those belts with other outfits and add to your belt collection. This dress includes a cream/nude colored belt. It also has a square eyelet pattern giving it a summery feel.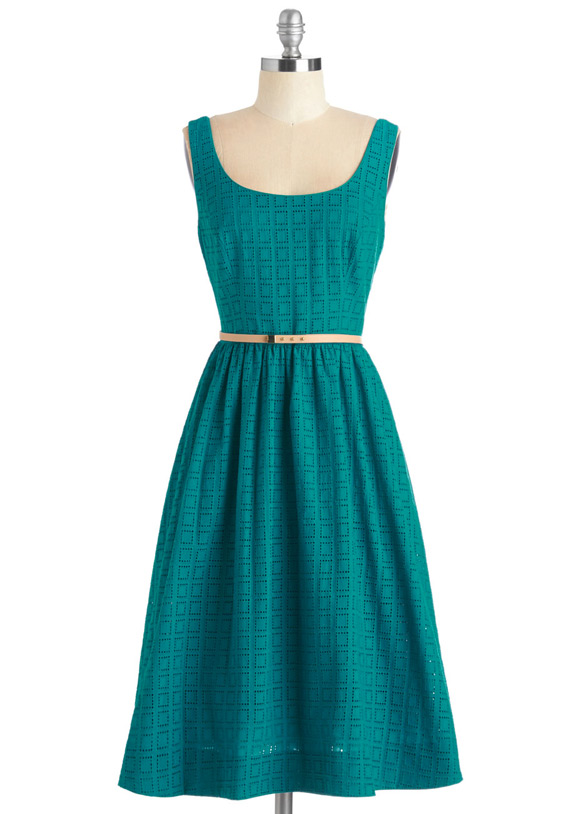 This dress has a vintage feel that seems appropriate for St. Patrick's Day. It has a halter top, midi length, sweetheart neckline and big polka dot print.
This embroidered dress has a different fit. It has short sleeves with elastic and buttons down the front. Looking at this dress makes me think of magical gardens. This dress would look amazing with cream espadrilles.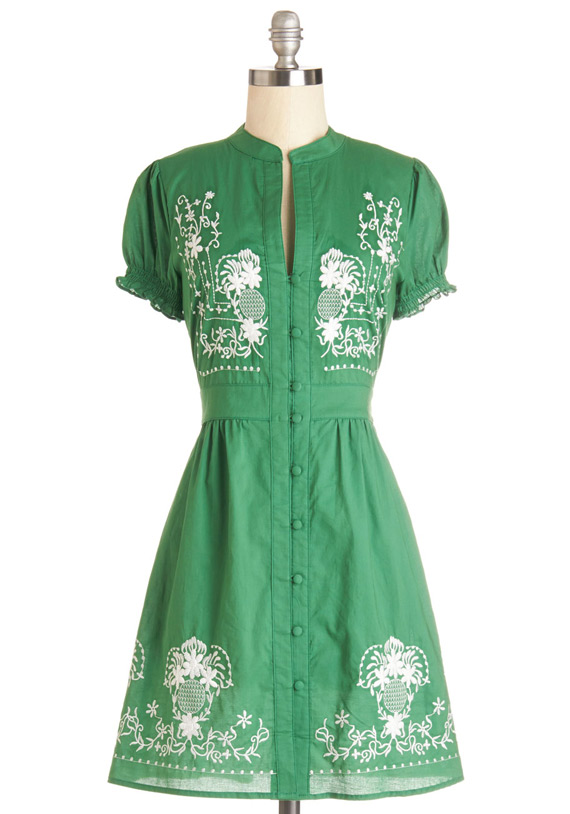 This is the simplest green dress on the list. Simple doesn't mean drab. It looks like it is made of comfortable and fresh fabric. It's sleeveless and fit and flare. Simple dresses are great if you don't want to hassle or if you want to accessorize with big chunky jewelry. Either way, this dress is a St. Patty's Day winner.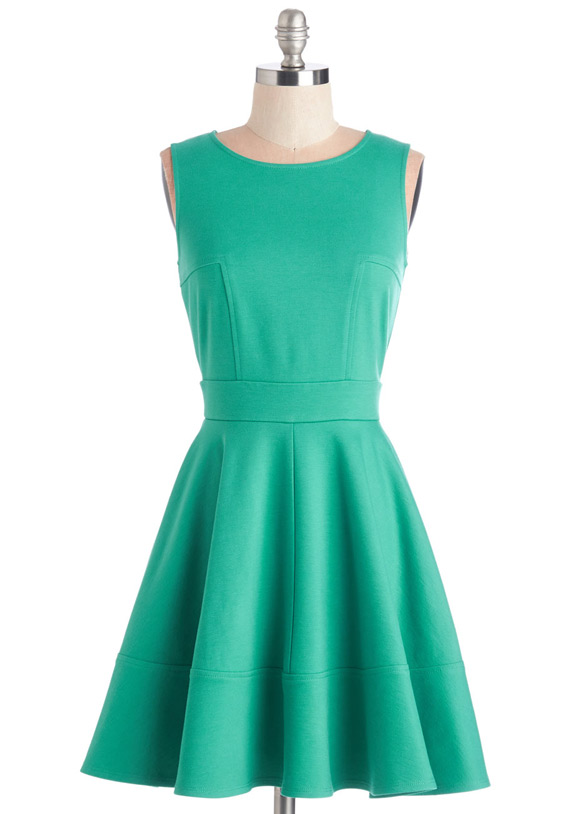 I'm always partial to button details. I like big buttons and I cannot lie! This vintage looking pencil dress looks gorgeous but it would be the least comfortable of all the dresses I found.