Sur La Table has an adorable Easter chick collection. The collection includes chick plates, cups, knives, aprons, and more. These are not any old chicks. They are chubby, super-cute chicks that make me want to have a chick party! Yes, my obession with round, chubby things strikes again. Get ready, there's a lot of yellow coming up and it will brighten your day.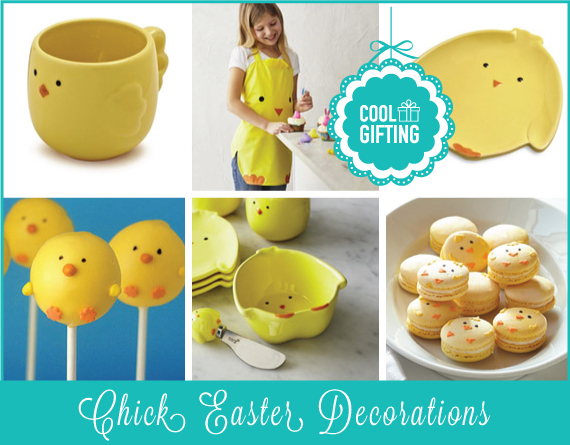 Imagine decorating your dessert table with these chubby chick mugs. You can fill them with jelly beans, glazed almonds, foil covered chocolate eggs, or any other type of goodies you plan to fill the easter baskets with. Then again, imagine the chick mugs holding condiments for the party, sugar and cream for coffee; or ketchup, mustard, and mayo for the BBQ. Your other option is to actually use them as adorable mugs and serve your drinks: lemonade, hot chocolate, milk, soda, etc. Regardless of how you plan to add these chick mugs to your Easter party, they will be a huge success.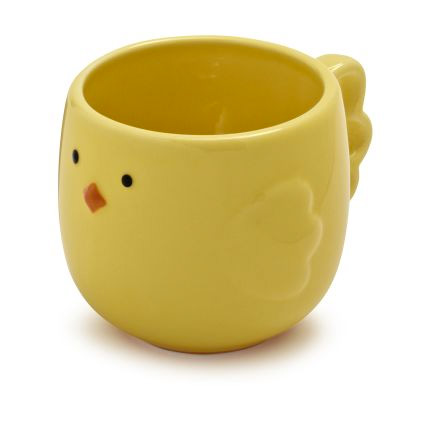 The chick spreader would go with your Easter breakfast. Maybe have a simple toast, jam and scrambled eggs breakfast before the big day of egg hunting begins. They would also be great if you have a buffet of peanut butter and jelly sandwiches, waffles with chocolate spreads, or hors d'oeuvres that have different dips and toppings. I would be happy just spreading some butter on toast with this ridiculously cute butter knife. It has two fat chicks on it!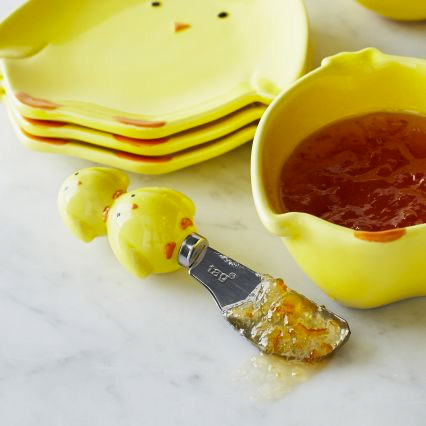 How darling are these chick plates? They will adorn any table you put them on. As far as Easter decorations these chick plates are the way to go.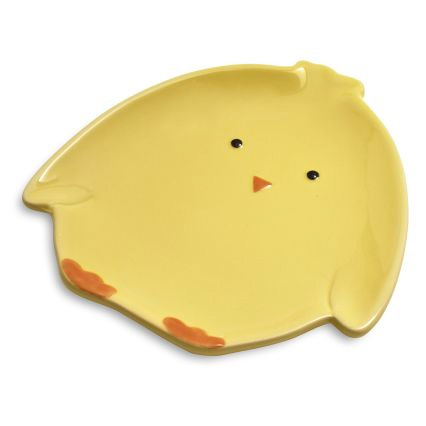 Egg decorating can be a messy adventure. You can dress up all the kids in this spring chick apron. You will have an army of chicks painting eggs and having a blast. Plus, even your guests will match the theme of the party.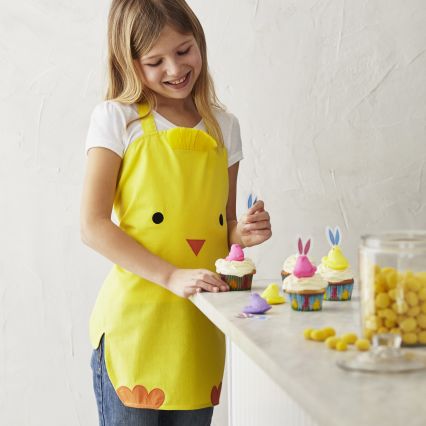 These chick candles are so cute you don't even have to light them to use them as decorations. Simply pepper these round little candles around the party.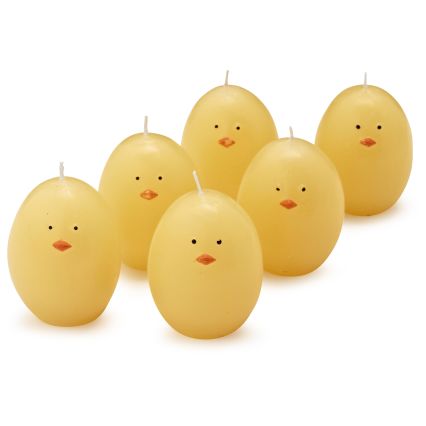 Put your dips in matching bowls to fit the chick theme. These chick dip bowls can hold dips, candy, or toys.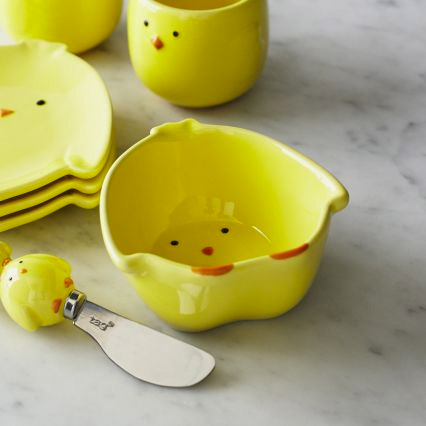 I wanted to throw in these Chick Macarons from Williams Sonoma again because they fit the theme of the party perfectly.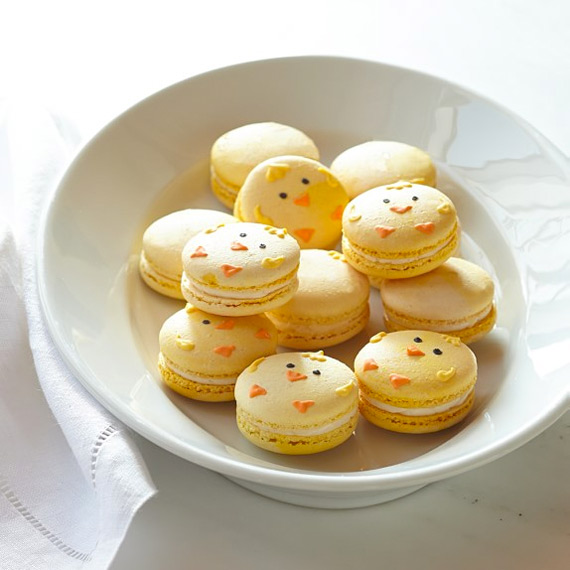 Another chick food idea would be the Chick Cake Pops by Bakerella. Bakerella has the most adorable ideas for cake pops in her book. Of course, one of the designs is the Chicks Cake Pop but the book has a ton of other great ideas including sheep, bunnies, and easter eggs. So if you want to add some homemade cake pops into the mix, check out the Bakerella Cake Pops Book.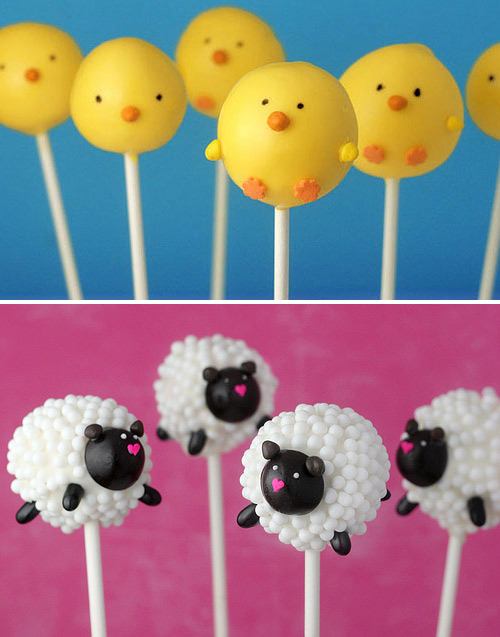 I know these bunny measuring spoons don't fit the chick theme but I saw them and had to share them with you. They are too cute. I collect cute measuring cups and spoons and these are on my wishlist for sure. It's fun cooking with cute tools. Every meal preparation feels like a whimsical party when you measure the sugar with a bunny and the flour with a cat; and you use a hedgehog as a prep dish.