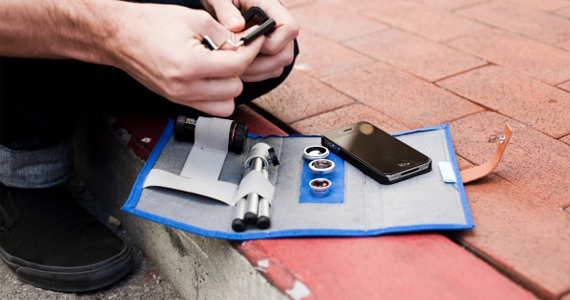 One of our favorite camera gift shops is Photojojo.  Whenever I am looking for a gift for someone that loves photography I check out the Photojojo website first.  They carry all kinds of nifty gadgets for your SLRs, Polaroids and iPhones including straps, lenses and waterproof cases.  Recently, I stumbled upon their iPhone Lens Wallet which you can purchase fully stocked or simply just the wallet.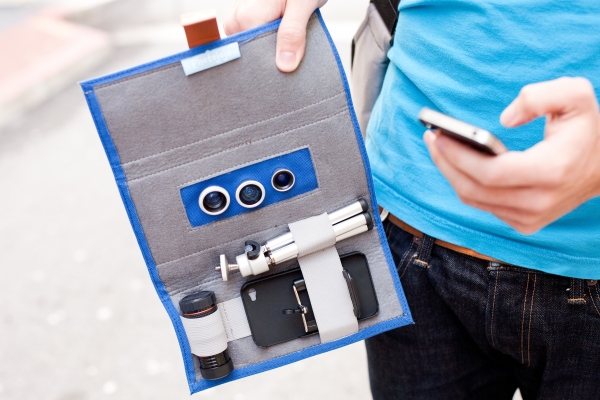 Your arsenal of sweet lenses is your beloved pride and joy.  While it'd be handy to keep your f/1.2 fifty prepped for a switcharoo, you wouldn't dare jam it into your (possibly linty) pocket! So why treat your most used lenses (A.K.A. your cell lenses) any different? Carry them safely in the iPhone Lens Wallet! It's specially designed to keep your magnetic cell lenses in one dapper fold-out case.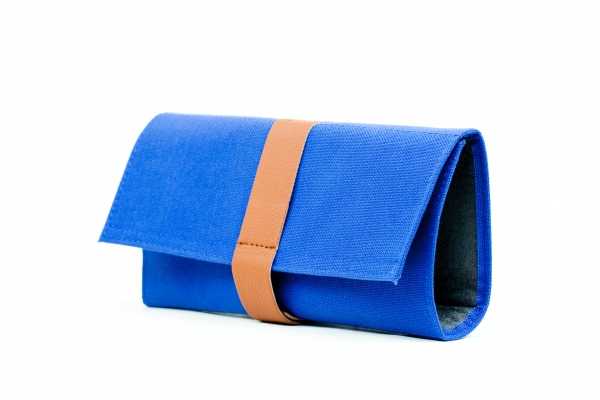 How so? A built-in magenetic strip holds your Macro/Wide Lens, the Fisheye, and the 2x Telephoto Lenses. If you have an 8X Telephoto Lens, the side pocket is custom made to hold the lens plus its iPhone case.  Tough nylon on the outside and soft felt on the inside protects your tiny hunks of glass from the perils of your backpack or tote bag. And it's animal friendly, too! A vegan leather strap keeps everything together.