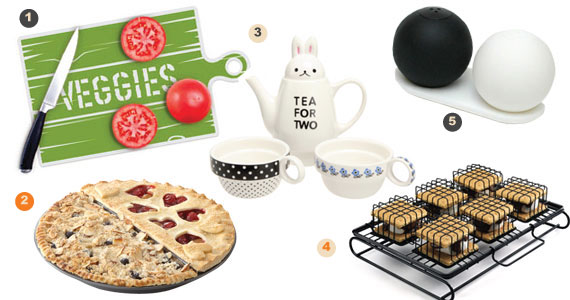 We love to hang out in the kitchen munching away.  When we have guests over we stand around the kitchen most of the time.  That's why we like to pick the coolest kitchen tools/accessories.  For our guests to admire and for us to have fun while we cook.  Have a look at some lovely kitchen goodies: 1. Veggie-Meat-Poultry-Fish Cutting Mats, 2. Split Pie Pan, 3. Paw Me a Cup Tea Set in Pink and Blue,  4. Smore Maker
, 5. Squeezers Shakers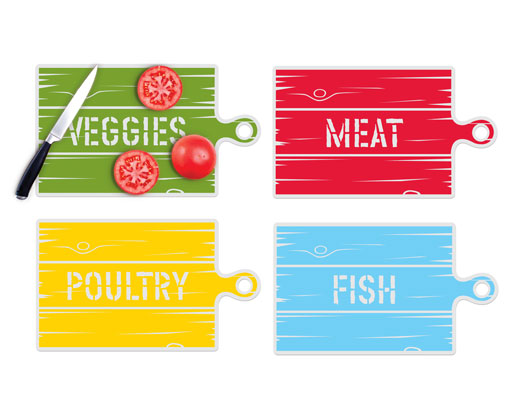 Veggie-Meat-Poultry-Fish Cutting Mats: set of 4 flexible nonslip cutting mats will not dull your knives, are odor resistant, food safe and easy to store.  The flexible mat is perfect for slicing food and funneling directly into a bowl or pan. Lightweight, ideal for camping, outdoor barbeques or picnics.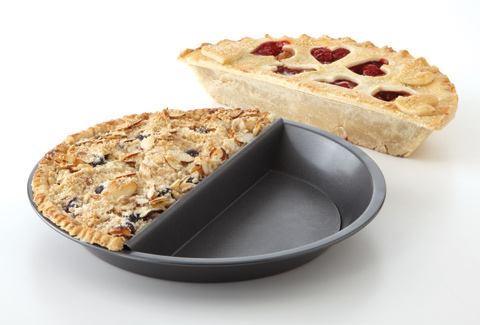 If dessert time at your house sounds like this, "I want apple pie". "No' let's have pecan pie!" … we have found the perfect pie pan for you. Why bake one, when you can do two at the same time. This ingenious Split Pie Pan includes two inserts for creating either a traditional full size pie, or two halves. Make two sweet halves at once – think apple and blueberry — to add variety to your dessert selection, or make one savory and one sweet. "Lift & Serve" feature enables easy removal of the finished pies without wrecking the crusts. This is must for anyone who loves to bake.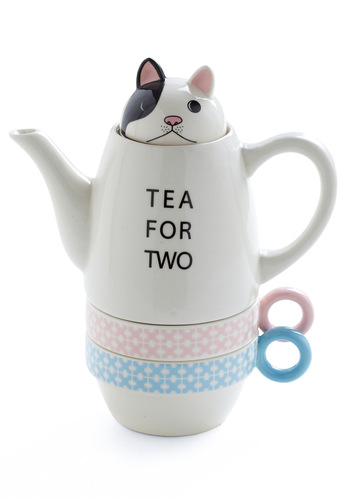 Paw Me a Cup Tea Set in Pink and Blue: You'll jump on any opportunity to trade 'tails' with a friend, as long as you've got this charming tea set waiting on your windowsill! Created by one of our favorite Japanese designers, Shinzi Katoh. Stacking inside one another for convenient carrying, this ceramic 'tea for two' set includes a pair of petite cups with pastel pink and blue trim, as well as a cream-colored teapot topped with a lid that looks like a playfully peeking puppy. With a removable strainer that makes brewing loose-leaf blends a breeze, this sweetly detailed service will win the affection of animal- and tea-lovers alike!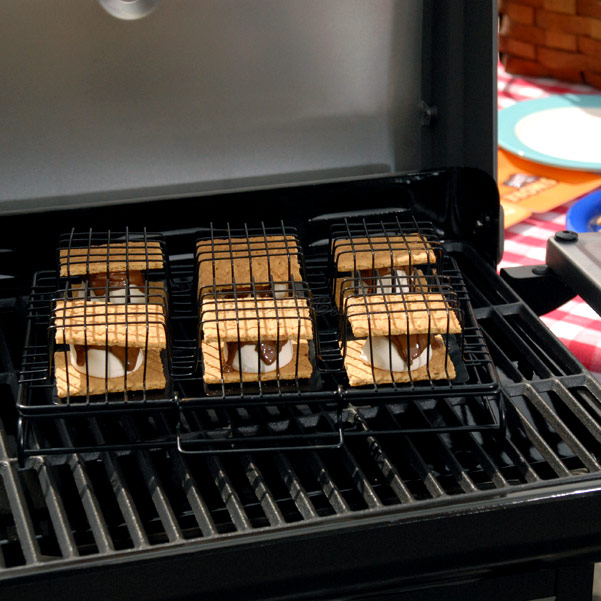 Smore Maker
: create a delightful treat in under five minutes, without the smoke and pain of a campfire! Made for use in both ovens and grills, this ingenious smore maker grill accessory set guarantees a perfectly toasted delicious graham-cracker-chocolate-marshmallow treat in minutes!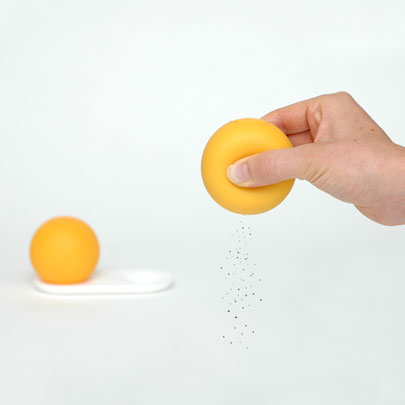 Squeezers Shakers: Give these squishy spheres a squeeze for a fun new way to dispense seasoning! Once you're done, give them a roll to pass the salt.