I believe finding a Valentine's Day gift for guys is just as easy as finding one for girls. The difference lies on the type of gift you look for. Guys would prefer a useful gift over a thoughtful gift covered in hearts. Although, as a girl, I do give extra brownie points to heart covered gifts if they are useful. It's like finding the most beautiful skirt you've seen all day and then you realize: IT ALSO HAS POCKETS! Boom! That skirt just became my favorite skirt ever.
So back to buying gifts for guys. West Elm has a great array of Men's Valentine's Day gifts and I have a few of them listed here. Go ahead and take a gander.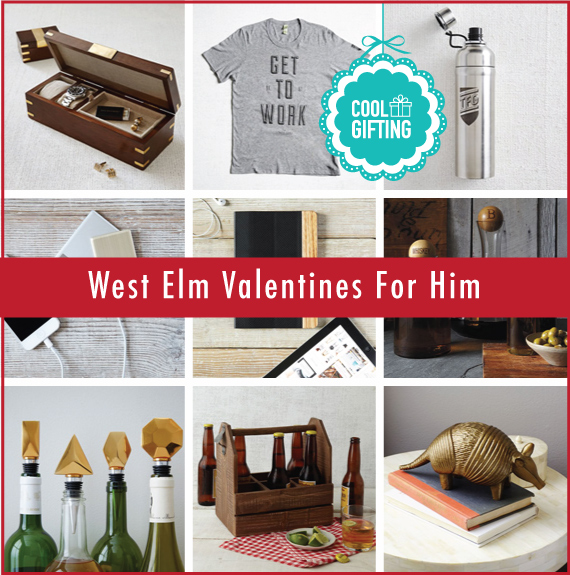 Cool case. Created by New York-based Triple C™, the Green Case protects your iPad Air™ with zebra wood and a folding plastic case.