We're starting to get flooded with Halloween Discount Codes & Newsletters.  Here is a round up of what we've stumbled upon so far.  If you find any cool deals or discounts please let us know so we can share the coupon love :) .  If you plan on shop online (like us) then now is a good time to start.  Otherwise you'll have to pay express shipping or fight it out at the Halloween Pop Up Stores.
Sharing The Coupon Love
Halloween Express
– Promo Code: HAUNTED12CJ for 12% off with no minimum order required.
Below are some great ideas from their site: 1. Harry Potter Robe
, 2. Where the Wild Things Are Costume
, 3. Beetlejuice Costume
, 4. Red Star Trek Costume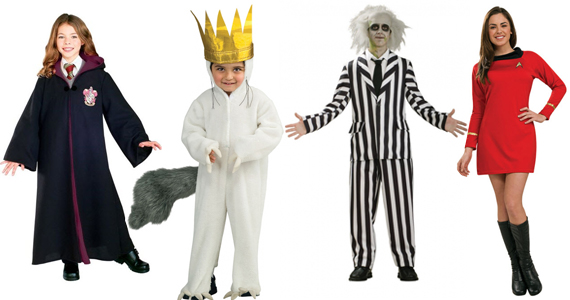 Costume Craze!
Get 5% off with Promo Code: GETFIVE and FREE Shipping on $65+ Orders.
These were some cool costumes we found on their site: 1. Dorothy – Wizard of Oz Costume
, 2. Collector's Dark Knight Batman Costume
, 3. Adult Maleficent Costume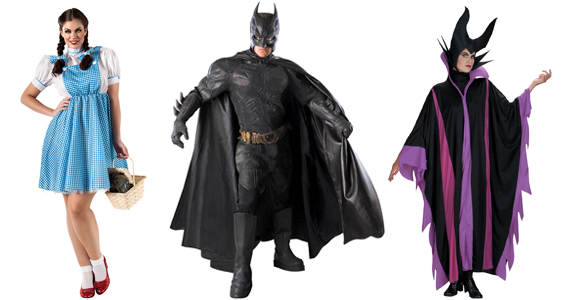 Costume SuperCenter
– Promo Code: SAVE10C will give you 10% Off $20+ Costumes.  We found a bunch of good ideas on this site.  Here are our top picks for girls: 1. Marie Antoinette Costume
, 2. Dark Knight Cat Woman
, 3. Masters of The Univers She Ra Costume
, 4. Harlequin Clown Costume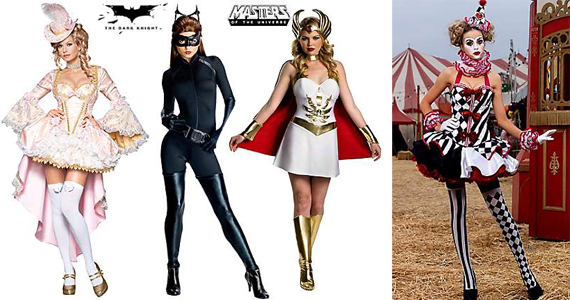 Here are our top picks for guys from Costume SuperCenter
.  Don't forget to use Promo Code: SAVE10C to get 10% off costumes over $20. 1. Wilfred Costume
, 2. Despicable Me Costume
, 3. The Dictator Movie Costume
, 4. Masters of The Univers He-Man Costume