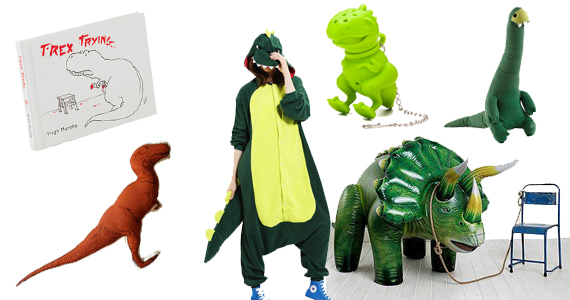 Do you know someone that loves these lovely animals we call dinosaurs? We sure do! We have friends that wear some type of dino every day. We understand, it feels nice to be surrounded by the things you love. So do them a favor and add another dinosaur to their collection. Here are some ideas to get started: 1. T-Rex Pillow, 2. Oversized Inflatable Triceratops, 3. Oversized Inflatable T-Rex, 4. T-Rex Trying Book, 5. Plush-a-Saur Brock, 6. Tea Rex Infuser, 6. Dino Kigurumi Onesie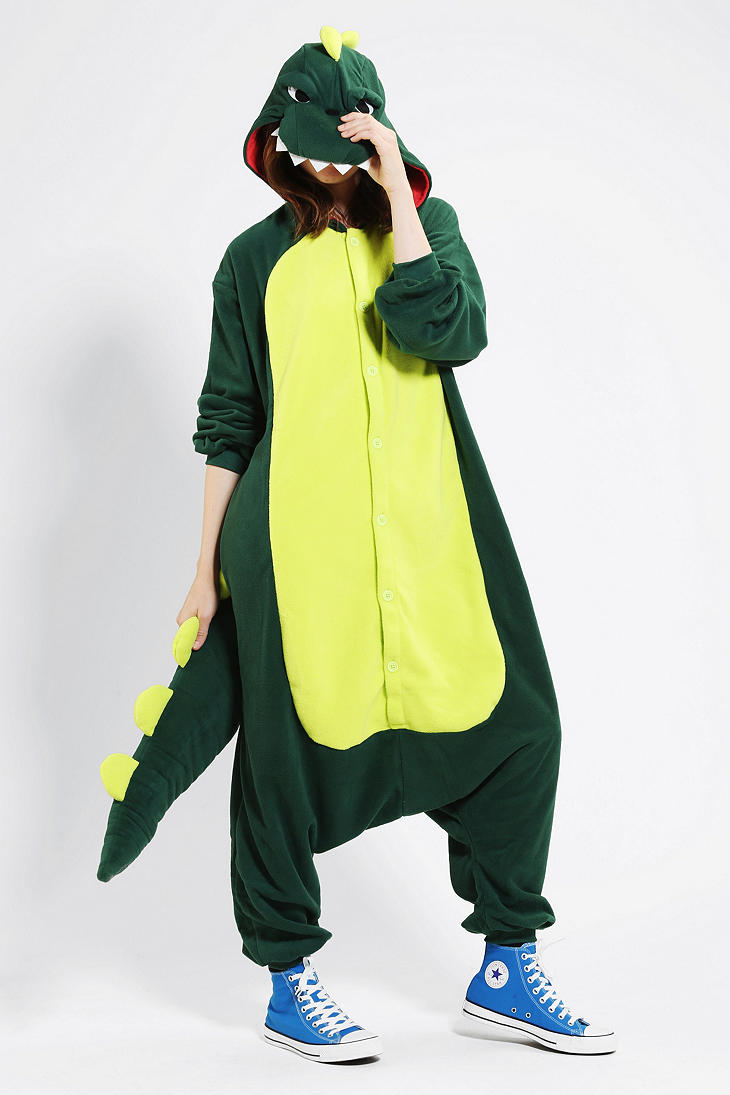 Dino Kigurumi Onesie: Wreak havoc on your hometown, at your own leisure, of course, in this cozy, 1-piece Japanese costume crafted from soft n' fuzzy fleece — doubles as a comfy PJ suit when you're out of character, too! Features button closure down the front for easy on/off + tapered, banded legs for a perfect fit. Complete with an oversized hood for when you wanna keep your appetite for destruction on the DL.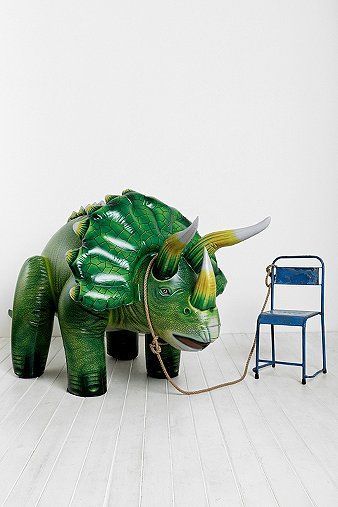 Oversized Inflatable Triceratops EXTINCT! But not for long. Comically over-sized triceratops crafted from heavy-duty vinyl. Easy to inflate. Repair kit included.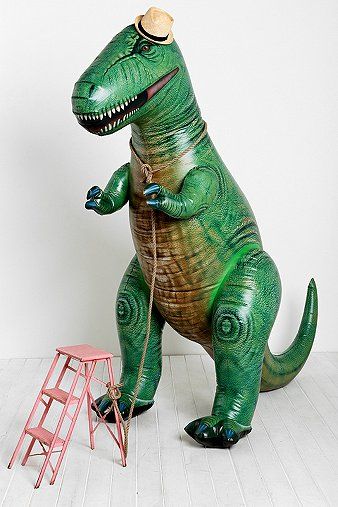 Oversized Inflatable T-Rex: Don't miss the chance to own an enormous inflatable T-Rex! Tiny hat not included.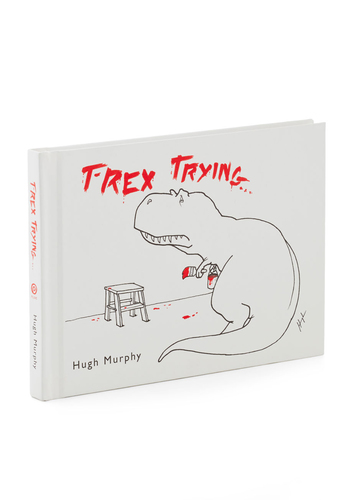 T-Rex Trying Book: Of course you've fantasized about how cool life would be if you were a T-Rex – who hasn't? But, as Hugh Murphy points out in this hardcover picture book, published by Penguin Books, it's actually pretty tough being the king of the dinos.
Plush-a-Saur Brock: We tried bringing real dinosaurs back to life, but the logistics of cloning DNA proved to be too complicated. We figured these plush ones would work better. Designed by artist John Murphy, they're available in a variety of playful colors and species.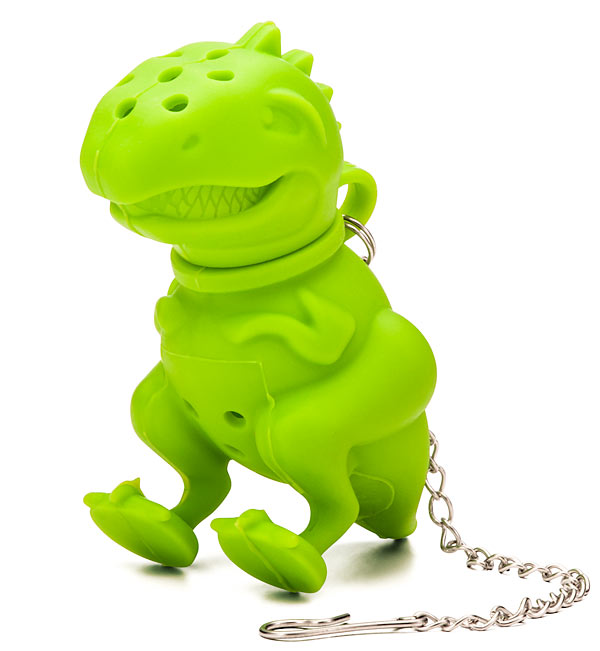 Tea Rex Infuser: Get yourself some Tea Earl Grey Hot and stuff it in the head of this fearsome T-Rex. What? You say he doesn't look fearsome, he looks adorable and smiling? Let us ask you a question. Would YOU be adorable and smiling if you were about to be lowered into a cup of near-boiling water? Didn't think so. He's fierce and he's ready to brew you the best darn tea you've ever had.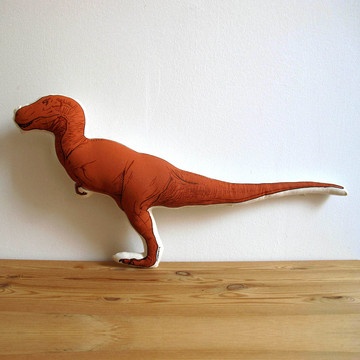 T-Rex Pillow You thought they were extinct, you thought wrong. Ready to hang out on the couch after years of hiding, an adorable pack of dinos has been unleashed one the world, courtesy of the creative mind of artist and printmaker Shannon Broder. The T-Rex Pillow is printed, sewn, and stuffed by hand in the Brooklyn studio of Broderpress.